Popular filter options for eczema trials
View More Eczema Trials
See another 74 many medical studies focused on eczema.
Frequently Asked Questions
Do I need insurance to participate in a trial?
Almost all clinical trials will cover the cost of the 'trial drug' — so no insurance is required for this. For trials where this trial drug is given alongside an already-approved medication, there may be a cost (which your insurance would normally cover).
Is there any support for travel costs?
Many of the teams running clinical trials will cover the cost of transportation to-and-from their care center.
Will I know what medication I am taking?
This depends on the specific study. If you're worried about receiving a placebo, you can actively filter out these trials using our search.
How long do clinical trials last?
Some trials will only require a single visit, while others will continue until your disease returns. It's fairly common for a trial to last somewhere between 1 and 6 months.
Do you verify all the trials on your website?
All of the trials listed on Power have been formally registered with the US Food and Drug Administration. Beyond this, some trials on Power have been formally 'verified' if the team behind the trial has completed an additional level of verification with our team.
How quickly will I hear back from a clinical trial?
Sadly, this response time can take anywhere from 6 hours to 2 weeks. We're working hard to speed up how quickly you hear back — in general, verified trials respond to patients within a few days.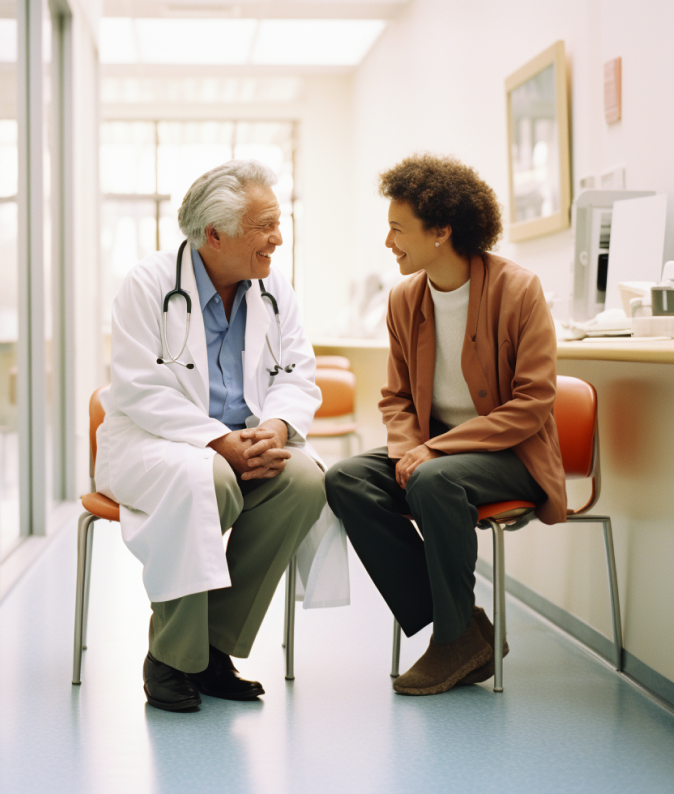 Introduction to eczema
What are the top hospitals conducting eczema research?
In the realm of eczema research, several hospitals have distinguished themselves as leaders in clinical trials, providing hope and innovative treatments for those affected by this chronic skin condition. Dermatology Research Associates, located in Los Angeles, takes the forefront with an impressive 15 ongoing eczema trials and a total of 32 completed trials dedicated to finding solutions for this condition. Since their first recorded trial in 2005, they have been committed to pushing the boundaries of scientific understanding.
Meanwhile, First OC Dermatology in Fountain Valley has emerged as another significant player in eczema research. With 11 active trials and a commendable track record of conducting 29 previous studies since initiating their first trial in 2018, they are making great strides toward unraveling the complexities of this dermatological condition.
Indianapolis' Dawes Fretzin Clinical Research Group is also contributing meaningfully to eczema research. Their nine ongoing clinical trials and portfolio boasting a remarkable tally of25 past studies since commencing their initial investigation into this condition backin2005 reflect their dedication to improving treatment options.
Likewise,in Santa Monica's Clinical Science Institute,pioneering efforts are being made regardingeczemathrough eightongoingtrials while having conducted twenty-three prior investigations since unveilingtheirfirst eczematrialin2016.In San Antonio's Progressive Clinical Research researchers are equally driving progress with eight currentclinicaltrialsgoing on; theirs can be tracedas farback astheirfirstrecordedeczematrial backto2017.
These institutions represent not only hope for those struggling with eczemapainbutalso stand as testaments tothe immensepotentialfor medical advancementinthisfield worldwide.With each new discoveryand breakthrough achievedthrough theseeczematrials,new avenues open upforgreaterunderstandingandinnovation,intensifyingtheprospectsfor improvedqualityof life forthoseaffectedbythiscondition globally
Which are the best cities for eczema clinical trials?
When it comes to eczema clinical trials, several cities in the United States offer a high number of active studies. Miami, Florida leads the way with 77 ongoing trials focused on treatments like Lebrikizumab, Nemolizumab, and etrasimod. Los Angeles, California, Flori to eczema clinical trials, several cities in the United States offer a high number of active studies. Miami, Florida leads the way with 77 ongoing trials focused on treatments like Lebrikizumab, Nemolizumab, and etrasimod. Los Angeles, California follows closely behind with 48 active trials investigating options such as Lebrikizumab, Upadacitinib, and Ruxolitinib. Tampa, Florida is another notable city with 44 active trials exploring treatments like Lebrikizumab and AK002. These cities provide individuals with eczema an opportunity to participate in cutting-edge research that may lead to improved treatment options and better quality of life for those affected by this condition.
Which are the top treatments for eczema being explored in clinical trials?
In the world of eczema research, several potential breakthrough treatments are currently under investigation in clinical trials. Leading the way is dupilumab, with five active trials and a notable 34 all-time eczema studies since its introduction in 2011. Another contender making waves is lebrikizumab, showing promise with four ongoing trials and 17 total eczema trials since 2015. Additionally, upadacitinib has caught researchers' attention with its involvement in four active trials and ten cumulative eczema studies since being listed in 2016. Nemolizumab and rocatinlimab round out this list of innovative therapies, both demonstrating potential through their participation in multiple clinical trials for eczema treatment. The pursuit of effective solutions continues as these groundbreaking medications pave the way for progress against this challenging skin condition.
What are the most recent clinical trials for eczema?
Exciting advancements in eczema research have led to the emergence of several recent clinical trials. Tralokinumab, a potential breakthrough treatment for eczema, has progressed to Phase 3 trials and holds promise in providing relief for patients. Additionally, Stage 1_PF-07275315 is undergoing Phase 2 trials as another potential avenue for managing this condition. IMG-007 Dose 1 follows suit with combined Phase 1 and Phase 2 studies showcasing its efficacy against eczema symptoms. Moreover, Dupilumab's ongoing Phase 4 trial further investigates its effectiveness in addressing the challenges associated with this skin disorder. Lastly, Ruxolitinib is being evaluated through a promising Phase 2 trial that may shed light on new therapeutic options for individuals living with eczema.
What eczema clinical trials were recently completed?
A plethora of recent clinical trials have made significant strides in the field of eczema research, bringing hope to patients grappling with this challenging condition. In January 2022, several notable trials successfully concluded, including investigations into EDP1815 by Evelo Biosciences, dupilumab by Regeneron Pharmaceuticals, and Tralokinumab sponsored by LEO Pharma. These were closely followed by the completion of a trial for Ruxolitinib cream by Incyte Corporation in December 2021 and LEO 152020 tablet by LEO Pharma in the same month. Other noteworthy trials include Tapinarof cream sponsored by Dermavant Sciences completing its study in November 2021, and ruxolitinib cream conducted under Incyte Corporation finishing its investigation in October 2021. These comprehensive studies signify a commitment to advancing treatment options for individuals suffering from eczema.