Popular filter options for recurrent prostate cancer trials
View More Recurrent Prostate Cancer Trials
See another 39 many medical studies focused on recurrent prostate cancer.
Frequently Asked Questions
Do I need insurance to participate in a trial?
Almost all clinical trials will cover the cost of the 'trial drug' — so no insurance is required for this. For trials where this trial drug is given alongside an already-approved medication, there may be a cost (which your insurance would normally cover).
Is there any support for travel costs?
Many of the teams running clinical trials will cover the cost of transportation to-and-from their care center.
Will I know what medication I am taking?
This depends on the specific study. If you're worried about receiving a placebo, you can actively filter out these trials using our search.
How long do clinical trials last?
Some trials will only require a single visit, while others will continue until your disease returns. It's fairly common for a trial to last somewhere between 1 and 6 months.
Do you verify all the trials on your website?
All of the trials listed on Power have been formally registered with the US Food and Drug Administration. Beyond this, some trials on Power have been formally 'verified' if the team behind the trial has completed an additional level of verification with our team.
How quickly will I hear back from a clinical trial?
Sadly, this response time can take anywhere from 6 hours to 2 weeks. We're working hard to speed up how quickly you hear back — in general, verified trials respond to patients within a few days.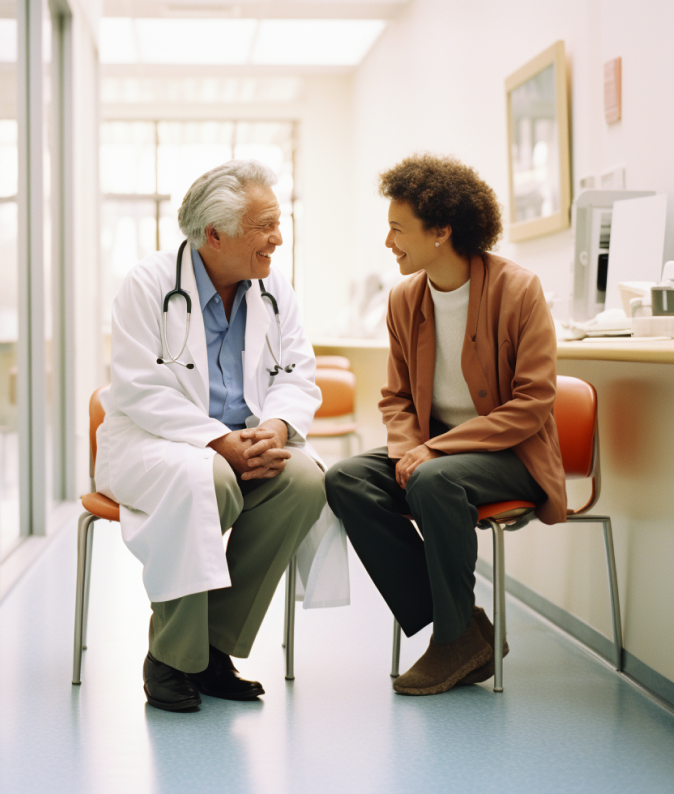 Introduction to recurrent prostate cancer
What are the top hospitals conducting recurrent prostate cancer research?
The quest for effective treatments for recurrent prostate cancer has led top hospitals across the globe to dedicate resources and expertise towards clinical trials. In Los Angeles, UCLA's Jonsson Comprehensive Cancer Center stands out with six ongoing trials specifically targeting recurrent prostate cancer. Located in the heart of Hollywood, this renowned institution aims to break new ground in understanding and combating this challenging condition. Across the Atlantic Ocean, London Health Sciences Centre in London is making significant strides with four active trials focused on recurrent prostate cancer. This Canadian hospital brings its unique perspective to the table, contributing valuable insights from their diverse patient population. Meanwhile, at the National Institutes of Health Clinical Center in Bethesda near Washington D.C., researchers are also conducting four clinical trials dedicated to studying recurrence in prostate cancer patients. This world-renowned research facility offers cutting-edge technology and access to a wide range of experts that contribute toward advancing our knowledge of this disease.
On the West Coast, the University of California Davis Comprehensive Cancer Center located in Sacramento actively engages in four ongoing clinical trials addressing recurrent prostate cancer as well. Their commitment stems from an underlying dedication to improving patient outcomes by exploring promising treatment options within a supportive environment known for its compassionate care.
Last but not least, Emory University Hospital/Winship Cancer Institute situated within Atlanta leads pioneering efforts through four active recurring prostate cancer investigations too though they might share similar numbers with multiple other facilities yet being part such legacy helps them provide breakthroughs while bringing renewed hope into patients' lives.
With these leading institutions pooling their talents and resources together globally bearing aim can only foster more optimism that we are inching closer towards finding better solutions for those affected by recurrent prostate cancer- stepping stones forming path which will ensure brighter tomorrow lies ahead
Which are the best cities for recurrent prostate cancer clinical trials?
In the realm of recurrent prostate cancer clinical trials, several cities emerge as key players in advancing research and treatment options. Los Angeles, California leads the pack with 21 active trials delving into various approaches such as radiation therapy and external beam radiation therapy. New York, New York follows closely behind with 15 ongoing studies focused on treatments like docetaxel and novel combinations involving TVB-2640 and Enzalutamide. Sacramento, California shares the same number of active trials (15) investigating interventions ranging from abiraterone acetate to MET exon 14 deletion/mutation subprotocols. With a slightly lower count of 14 active trials, Houston, Texas explores avenues like [18F]PSMA-1007 imaging and immunotherapy utilizing zimberelimab. Lastly, Baltimore,Maryland boasts 13 ongoing studies addressing treatments including docetaxel and external beam radiation therapy. These cities serve as prominent hubs for recurrent prostate cancer clinical trials that ultimately drive progress in understanding this disease while pioneering new therapies for improved patient outcomes
Which are the top treatments for recurrent prostate cancer being explored in clinical trials?
Clinical trials are actively exploring various treatments for recurrent prostate cancer, and one treatment stands out as particularly promising. Prednisone, a drug first listed in 2017, is currently being tested in two active clinical trials specifically targeting recurrent prostate cancer. With three all-time trials dedicated to this area of research, prednisone shows potential for providing effective relief and renewed hope to those experiencing recurrent prostate cancer. Stay tuned as researchers continue their efforts to uncover innovative treatments for this challenging condition.
What are the most recent clinical trials for recurrent prostate cancer?
Exciting advancements in the field of recurrent prostate cancer trials have emerged, offering hope for improved treatment options. One notable trial involves a combination of furosemide, F-18 rhPSMA-7.3, and PET-CT imaging to target and treat recurrent prostate cancer. Additionally, TVB-2640 shows promise when used alongside Enzalutamide in combating this type of cancer. Another study focuses on exploring the benefits of time-restricted eating as a potential intervention for recurring prostate cancer patients. Furthermore, the efficacy of Stereotactic Body Radiation Therapy and Docetaxel is being investigated to provide further insights into their use against recurrent prostate cancer cases. These recent clinical trials pave the way for more effective treatments that can positively impact individuals battling this disease.
What recurrent prostate cancer clinical trials were recently completed?
Recent advancements in clinical trials for recurrent prostate cancer have showcased promising results. In July 2020, a trial investigating Ipatasertib, sponsored by Hoffmann-La Roche, reached completion. Similarly, in June 2018, Janssen Research & Development concluded their trial exploring the efficacy of Apalutamide 240 mg. Furthermore, Hoffmann-La Roche completed a study on Atezolizumab back in January 2017. These significant milestones highlight the dedication of researchers and bring hope for improved treatments against recurrent prostate cancer.