Your session is about to expire
We'll log you out in 60 seconds unless you choose to continue
← Back to Search
group : implants and oral hygiene for Peri-Implantitis
Led By omonkhele gertrude nwachukwu, BDS MScDPH
Research Sponsored by University of Manitoba
Eligibility Criteria Checklist
Specific guidelines that determine who can or cannot participate in a clinical trial
Must have
Non smokers, with clinical probing depth around implants is less than or equal to 6mm and are currently maintained every 3 months at the graduate periodontal program
Be older than 18 years old
Must not have
Be younger than 18 years old
Study Summary
This aim of this study is to compare different oral hygiene aids for the ability to remove plaque in patients who went through dental implant treatment and are currently on a maintenance program at the Graduate Periodontal Clinic, at the University of Manitoba, Faculty of Dentistry.
Eligibility Criteria
Inclusion Criteria
You will be eligible if you check "Yes" for the criteria below
Timeline
Screening ~ 3 weeks
3 visits
This trial's timeline: 3 weeks for screening, Varies for treatment, and one year for reporting.
Treatment Details
Study Objectives
Outcome measures can provide a clearer picture of what you can expect from a treatment.
Awards & Highlights
All patients enrolled in this study will receive some form of active treatment.
Trial Design
Group I: implants and oral hygiene
Experimental Treatment
1 Intervention
dental interproximal brush
Group II: group : implants and oral hygiene
Experimental Treatment
1 Intervention
Who is running the clinical trial?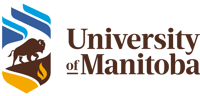 University of Manitoba
Lead Sponsor
573 Previous Clinical Trials
194,986 Total Patients Enrolled
reem atout, DDS,DipPerio
Study Director
University of Manitoba
omonkhele gertrude nwachukwu, BDS MScDPH
Principal Investigator
University of Manitoba
Frequently Asked Questions
These questions and answers are submitted by anonymous patients, and have not been verified by our internal team.
Who else is applying?
What state do they live in?
What site did they apply to?
University of Manitoba (Graduate Periodontics Clinic)
What portion of applicants met pre-screening criteria?
Share this study with friends