Other
Rib Fixation System for Rib Fractures
Chippenham Johnston-Willis Hospital, Richmond, VA
Targeting 2 different conditions
Rib Fixation System
N/A
Recruiting
Led by Darwin Ang, MD
Research Sponsored by Darwin Ang
Eligibility Criteria Checklist
Specific guidelines that determine who can or cannot participate in a clinical trial
Must have
Thoracotomy for other indications
Flail chest, defined as 3 or more consecutive ribs fractured in more than one place
Must not have
Be younger than 18 years old
Follow ups
measured through study completion, up to 2 years
Study Summary
This trial will compare two methods of treating patients with severe rib trauma. One group will receive standard care, which includes fixing the ribs. The other group will receive modern critical care, which focuses on pain control.
Eligibility Criteria
Inclusion Criteria
You will be eligible if you check "Yes" for the criteria below
You have had chest surgery for reasons unrelated to the current study.
You have

three or more consecutive rib fractures

in multiple locations, which is called

flail chest

.
You have

significant pain

and

difficulty performing daily activities

, rated at

3 or higher on the FPS scale

.
You have a

physical abnormality or disability

.
You are not able to breathe without the help of a ventilator.
Timeline
Screening ~ 3 weeks
3 visits
Follow ups ~ measured through study completion, up to 2 years
Follow ups ~
measured through study completion, up to 2 years
This trial's timeline: 3 weeks for screening, Varies for treatment, and measured through study completion, up to 2 years for reporting.
Treatment Details
Study Objectives
Outcome measures can provide a clearer picture of what you can expect from a treatment.
Secondary outcome measures
Quality of Life, as determined by SF-36 survey
Awards & Highlights
All patients enrolled in this study will receive some form of active treatment.
Trial Design
Group I: Rib Fixation System
Active Control
1 Intervention
This group of subjects will receive a surgical rib plating procedure after trauma
Group II: Critical Care and Pain Control
Active Control
1 Intervention
This group will receive critical care and pain control after trauma
Who is running the clinical trial?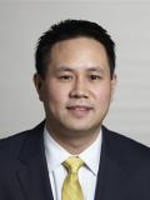 Darwin Ang, MD
4.5
55 Reviews
Principal Investigator - HCA Trauma Network
SCRI Development Innovations, LLC
I had a successful total hip replacement in January 2021.
Media Library


Rib Fixation System (Other) Clinical Trial Eligibility Overview. Trial Name: NCT02595593 — N/A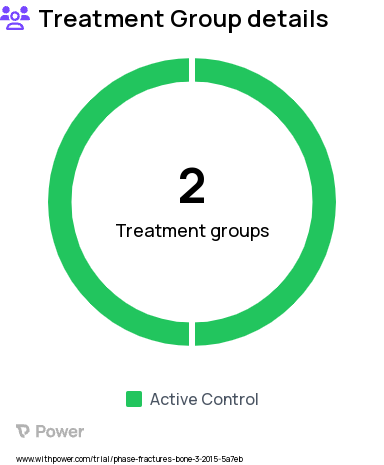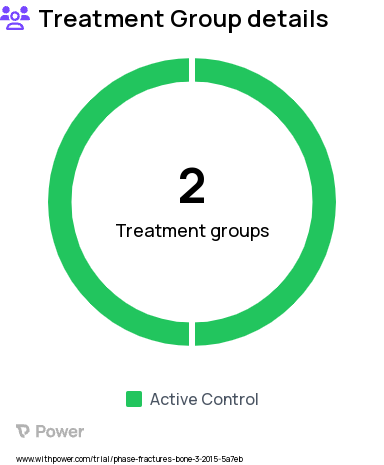 Rib Fractures Research Study Groups: Rib Fixation System, Critical Care and Pain Control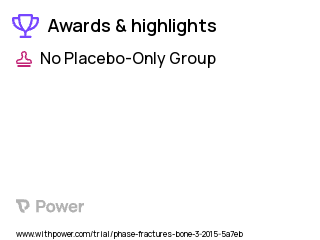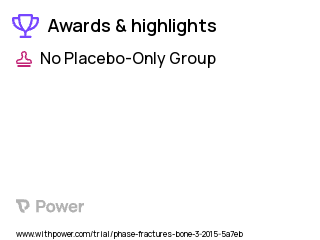 Rib Fractures Clinical Trial 2023: Rib Fixation System Highlights & Side Effects. Trial Name: NCT02595593 — N/A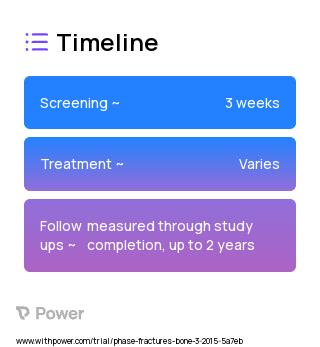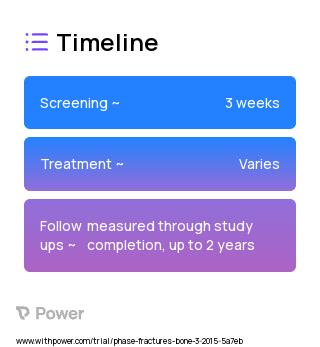 Rib Fixation System (Other) 2023 Treatment Timeline for Medical Study. Trial Name: NCT02595593 — N/A
Frequently Asked Questions
These questions and answers are submitted by anonymous patients, and have not been verified by our internal team.
What is the uppermost limit of participants in this research endeavor?
"To commence the trial, 236 individuals who adhere to the inclusion guidelines must volunteer. There are two possible sites for enrolment: Ocala Regional Medical Center - Health Trauma in Ocala, South Carolina and Grand Strand Regional Medical Center in Myrtle Beach, Virginia."
How widely accessible is this trial?
"This research is presently recruiting participants from 6 different medical centres, located in Ocala, Myrtle Beach and Richmond, among other places. For those wishing to join the study, it would be advisable to pick a clinic that is closest to you so as to reduce travel requirements."
Do I meet the eligibility criteria to join this medical research?
"Qualification for this trial requires participants to have flail chest and be between 18-90 years old. Presently, the study is looking to accept up to 236 individuals."
Are there any vacancies remaining for participants in this experiment?
"The evidence stored on clinicaltrials.gov reveals that this medical test is currently searching for participants, having been initially posted in April 2015 and recently updated in May 2022."
Are individuals younger than age 50 being included in this research?
"This clinical trial is seeking individuals aged 18 and above, but under 90 years old."