Contrast enhanced ultrasound with Lumason for Kidney Cancer
Indiana University Hospital, Indianapolis, IN
Contrast enhanced ultrasound with Lumason
Phase 4
Recruiting
Led by Jordan Swennson, MD
Research Sponsored by Indiana University
Eligibility Criteria Checklist
Specific guidelines that determine who can or cannot participate in a clinical trial
Must have
Clinical care plan includes partial or total nephrectomy
Be older than 18 years old
Must not have
Be younger than 18 years old
Drug Has Already Been Approved
All Individual Drugs Already Approved
Approved for 5 Other Conditions
Study Summary
This trial will help doctors better understand how to use imaging to grade renal cell carcinoma, which in turn will help them make treatment decisions.
Eligibility Criteria
Inclusion Criteria
You will be eligible if you check "Yes" for the criteria below
You are

scheduled to have a surgery

to

remove part or all of your kidney

.
Timeline
Screening ~ 3 weeks
3 visits
Follow Up ~ first 6 months
Follow Up ~
first 6 months
This trial's timeline: 3 weeks for screening, Varies for treatment, and first 6 months for reporting.
Treatment Details
Study Objectives
Outcome measures can provide a clearer picture of what you can expect from a treatment.
Correlation of contrast enhanced ultrasound features of renal masses with pathologic grade
Awards & Highlights
All patients enrolled in this study will receive some form of active treatment.
Drug Has Already Been Approved
The FDA has already approved this drug, and is just seeking more data.
The final step before approval, pivotal trials feature drugs that have already shown basic safety & efficacy.
All Individual Drugs Already Approved
Therapies where all constituent drugs have already been approved are likely to have better-understood side effect profiles.
Approved for 5 Other Conditions
This treatment demonstrated efficacy for 5 other conditions.
Trial Design
Group I: Renal malignancy
Experimental Treatment
1 Intervention
Patients with renal mass(es) identified by cross sectional imaging, specifically ultrasound following the intravenous injection of Lumason
Who is running the clinical trial?

Indiana University
Lead Sponsor
938 Previous Clinical Trials
767,401 Total Patients Enrolled
Jordan Swennson, MD
Principal Investigator
Indiana University
Media Library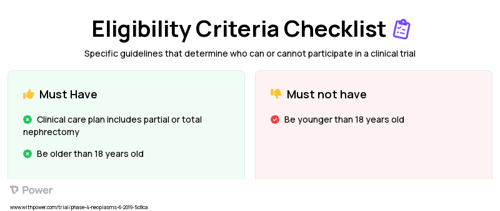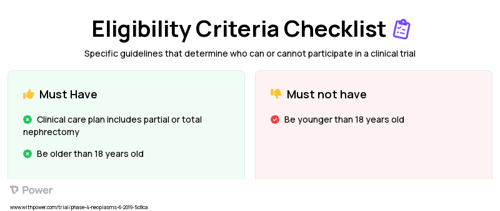 Contrast enhanced ultrasound with Lumason Clinical Trial Eligibility Overview. Trial Name: NCT03821376 — Phase 4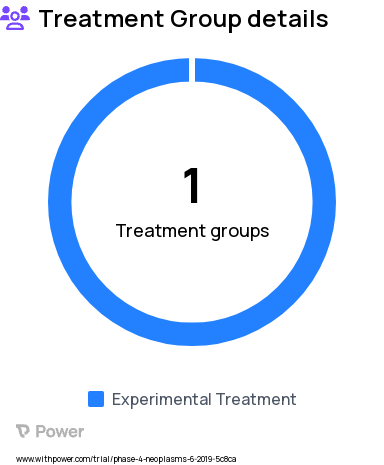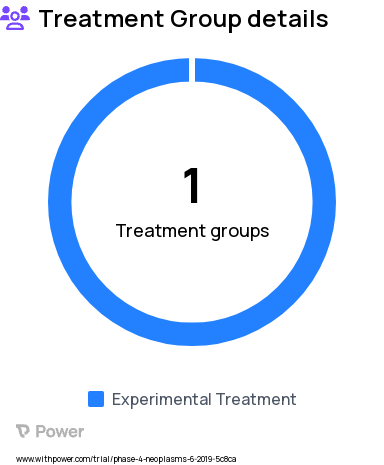 Kidney Cancer Research Study Groups: Renal malignancy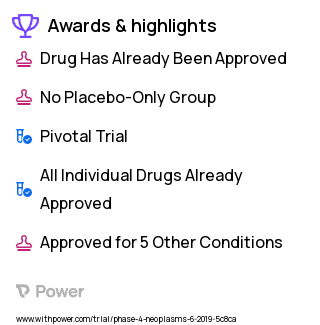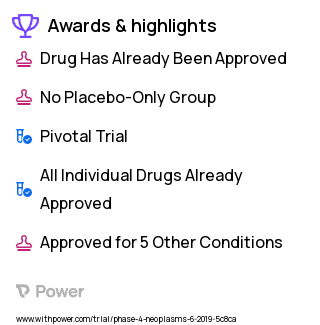 Kidney Cancer Clinical Trial 2023: Contrast enhanced ultrasound with Lumason Highlights & Side Effects. Trial Name: NCT03821376 — Phase 4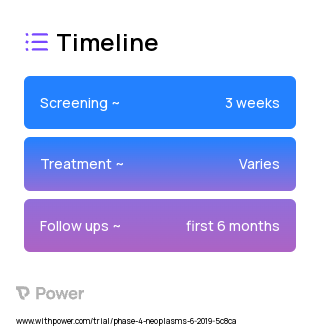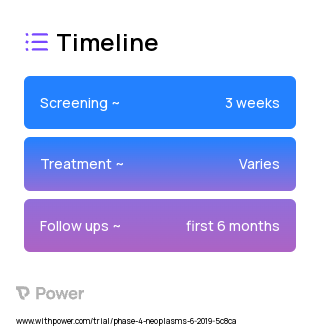 Contrast enhanced ultrasound with Lumason 2023 Treatment Timeline for Medical Study. Trial Name: NCT03821376 — Phase 4
Frequently Asked Questions
These questions and answers are submitted by anonymous patients, and have not been verified by our internal team.
What risks have been associated with Contrast enhanced ultrasound using Lumason?
"A score of 3 reflects the fact that Contrast Enhanced Ultrasound with Lumason has been approved and is in Phase 4. Therefore, it can be assumed to have a high level of safety."
Is there an ongoing call for participants in this experiment?
"Absolutely, according to clinicaltrials.gov this medical trial is actively searching for volunteers and was first posted on July 16th 2019. The most recent update was recorded as of 12th July 2022, with the aim of finding 40 individuals at a single site."
Is this an original investigation?
"Utilizing Lumason with contrast enhanced ultrasound has been explored by researchers since 2017, when the first study to examine this intervention was sponsored by Bracco Diagnostics. Following a successful Phase < 1 drug approval in late 2017, 14 distinct medical studies have been launched across 10 urban centres located within 3 nations."
What is the recruitment size of this experiment?
"Correct. The information hosted on clinicaltrials.gov corroborates that this research trial, which was originally posted to the platform in July of 2019, is actively searching for participants. 40 patients are required from a single location."
Have there been precedents of Contrast enhanced ultrasound with Lumason in clinical trials?
"Currently, there are 14 active trials for Contrast enhanced ultrasound with Lumason, two of which currently reside in the third phase. Most take place at sites within Philadelphia, Pennsylvania; though overall there are 18 study locations across America."