Popular filter options for adenoid cystic carcinoma trials
Frequently Asked Questions
Do I need insurance to participate in a trial?
Almost all clinical trials will cover the cost of the 'trial drug' — so no insurance is required for this. For trials where this trial drug is given alongside an already-approved medication, there may be a cost (which your insurance would normally cover).
Is there any support for travel costs?
Many of the teams running clinical trials will cover the cost of transportation to-and-from their care center.
Will I know what medication I am taking?
This depends on the specific study. If you're worried about receiving a placebo, you can actively filter out these trials using our search.
How long do clinical trials last?
Some trials will only require a single visit, while others will continue until your disease returns. It's fairly common for a trial to last somewhere between 1 and 6 months.
Do you verify all the trials on your website?
All of the trials listed on Power have been formally registered with the US Food and Drug Administration. Beyond this, some trials on Power have been formally 'verified' if the team behind the trial has completed an additional level of verification with our team.
How quickly will I hear back from a clinical trial?
Sadly, this response time can take anywhere from 6 hours to 2 weeks. We're working hard to speed up how quickly you hear back — in general, verified trials respond to patients within a few days.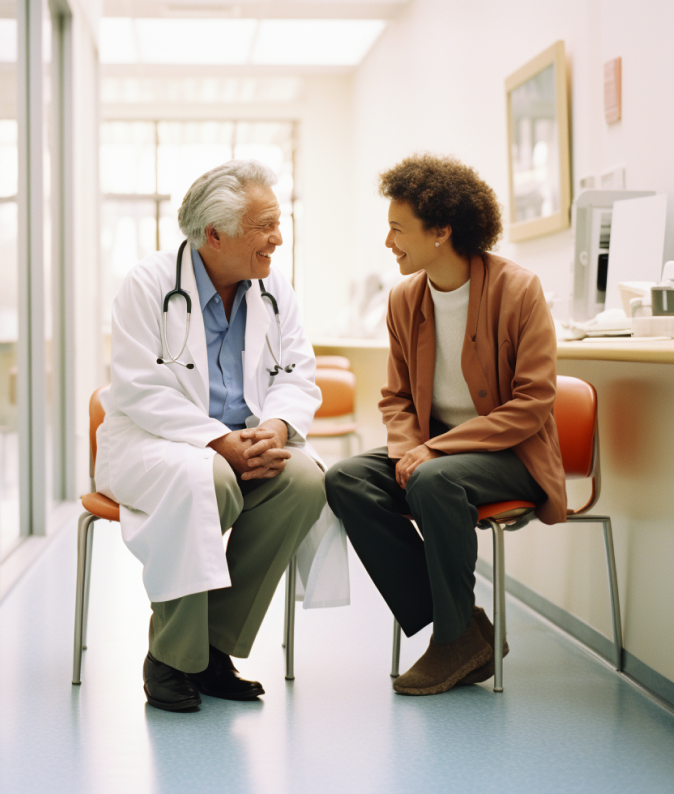 Introduction to adenoid cystic carcinoma
What are the top hospitals conducting adenoid cystic carcinoma research?
When it comes to advancing the understanding and treatment of adenoid cystic carcinoma, several esteemed hospitals are leading the way. In Boston's medical landscape, Dana Farber Cancer Institute takes the helm with five ongoing clinical trials focused specifically on this rare cancer type. They have made significant progress since their first recorded trial in 2017. Memorial Sloan Kettering Cancer Center in New York follows closely behind, also boasting five active adenoid cystic carcinoma trials and a history of ten completed studies dating back to their inaugural trial in 2004.
Meanwhile, Massachusettsn New York follows closely behind, also boasting five active adenoid cystic carcinoma trials and a history of ten completed studies dating back to their inaugural trial in 2004.
Meanwhile, Massachusetts General Hospital has four ongoing clinical trials dedicated to adenoid cystic carcinoma and has conducted a total of five studies since initiating research in this area in 2011. Brigham and Women's Hospital is another notable institution contributing to the field with three active clinical trials for this condition; they began exploring adenoid cystic carcinoma through their first trial just last year in 2021.
Even outside these major cities, dedication remains strong as seen at University of Cincinnati Medical Center where two current adenoid cystic carcinoma clinical trials are underway. This center has already played a crucial part by conducting two previous investigations into this relatively uncommon cancer type starting from their initial study recorded back in 2020.
These hospitals serve as beacons of hope for individuals battling an often challenging disease like adenoid cystic carcinoma. Through cutting-edge research and innovative treatments explored within these clinical trials, medical professionals strive diligently towards improving outcomes for patients affected by this particular form of cancer — bringing us one step closer to conquering it entirely
Which are the best cities for adenoid cystic carcinoma clinical trials?
When it comes to adenoid cystic carcinoma clinical trials, several cities have emerged as leaders in research and development. Boston, Massachusetts leads the way with 13 active trials investigating treatments like IMD PLACEMENT + SURGICAL RESECTION + ADJUVANT TREATMENT ARM, 9-ING-41, and SBRT. New York, New York follows closely behind with 8 ongoing studies focusing on interventions such as Lenvatinib, VMD-928 (in different formulations), and Pembrolizumab. Anchorage, Alaska also has 8 active trials analyzing treatment options including Nivolumab. Lastly, Houston, Texas and Basking Ridge, New Jersey both have 6 active trials exploring various therapies for adenoid cystic carcinoma such as AL101, Regorafenib alongside others. These cities offer individuals battling this disease access to cutting-edge clinical trials that may pave the way for improved outcomes and hope for a better future.
Which are the top treatments for adenoid cystic carcinoma being explored in clinical trials?
Clinical trials are exploring various treatments to combat adenoid cystic carcinoma, a challenging form of cancer. Among the top contenders is AL101, currently participating in two active trials specifically focused on this type of carcinoma. Since its initial listing in 2018, it has been involved in a total of two clinical trials dedicated to addressing adenoid cystic carcinoma. Another promising treatment option is lenvatinib with two ongoing clinical trials and four all-time studies targeting this specific cancer since its introduction in 2015. SGN-B7H4V and 9-ING-41 also show potential as they each participate in one active trial for adenoid cystic carcinoma, with respective listings beginning in 2022 and 2021. These innovative treatments offer hope for patients battling adenoid cystic carcinoma as researchers continue their efforts towards finding effective solutions for this challenging disease.
What are the most recent clinical trials for adenoid cystic carcinoma?
Promising developments have emerged in the field of adenoid cystic carcinoma through recent clinical trials. One notable study investigated the combination of CB-103 and Venetoclax, intended for patients with this specific type of cancer. This experimentalf cancer. This experimental treatment has progressed to Phase 2 after demonstrating potential efficacy during Phase 1 testing. Additionally, another trial explored the use of Amivantamab as a therapeutic option for adenoid cystic carcinoma, reaching Phase 2 status based on promising preliminary results. These advances offer hope for improved outcomes in patients fighting against this challenging disease.
What adenoid cystic carcinoma clinical trials were recently completed?
Several notable clinical trials investigating treatments for adenoid cystic carcinoma have recently concluded, marking significant progress in the field. In March 2020, Elevar Therapeutics completed a trial assessing the efficacy of Rivoceranib. This was followed by a trial sponsored by M.D. Anderson Cancer Center, which wrapped up in July 2019 and examined the potential benefits of Axitinib. Additionally, Prelude Therapeutics conducted a trial on PRT543 that reached completion in February 2019. It is worth noting that an earlier study sponsored by Dana-Farber Cancer Institute investigated Pembrolizumab and successfully concluded in April 2017. These advancements underscore ongoing efforts to find effective therapies for adenoid cystic carcinoma, offering hope to patients affected by this challenging malignancy.