Device
active taVNS for Infant Feeding Problems
Medical University of South Carolina, Charleston, SC
transcutaneous auricular vagus nerve stimulation
Phase 1
Recruiting
Research Sponsored by Medical University of South Carolina
Eligibility Criteria Checklist
Specific guidelines that determine who can or cannot participate in a clinical trial
Must have
Be younger than 18 years old
Must not have
Be older than 18 years old
Follow Up
30 minutes during tavns paired-feed
Study Summary
This trial will test a new system that stimulates the vagus nerve to see if it helps pre-term infants and infants with brain injury to be able to eat and avoid a feeding tube.
Timeline
Screening ~ 3 weeks
3 visits
Follow Up ~ 30 minutes during tavns paired-feed
Follow Up ~
30 minutes during tavns paired-feed
This trial's timeline: 3 weeks for screening, Varies for treatment, and 30 minutes during tavns paired-feed for reporting.
Treatment Details
Study Objectives
Outcome measures can provide a clearer picture of what you can expect from a treatment.
increase in oral feeding volumes
Secondary outcome measures
white matter tract neuroplasticity
Trial Design
Group I: active taVNS
Active Control
1 Intervention
We will deliver taVNS via the BabyStrong system, with pulses paired with oral feeding, off with rest during 2 feeds a day. Current will be delivered at 0.1milliAmpere (mA) < perceptual threshold (PT), 500microseconds, 25 Hertz (Hz).The ear electrode will be positioned on left tragus for active taVNS.
Group II: sham taVNS
Placebo Group
1 Intervention
The ear electrode positioned on left tragus as for active taVNS. We will test the PT with active stimulation, and then program a sham setting on the BabyStrong unit to deliver no current after the PT is determined.
Who is running the clinical trial?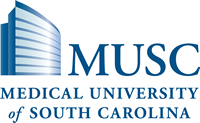 Medical University of South Carolina
Lead Sponsor
886 Previous Clinical Trials
5,363,057 Total Patients Enrolled

Eunice Kennedy Shriver National Institute of Child Health and Human Development (NICHD)
NIH
1,894 Previous Clinical Trials
2,196,648 Total Patients Enrolled
Media Library
BabyStrong feeding system (Device) Clinical Trial Eligibility Overview. Trial Name: NCT04849507 — Phase 1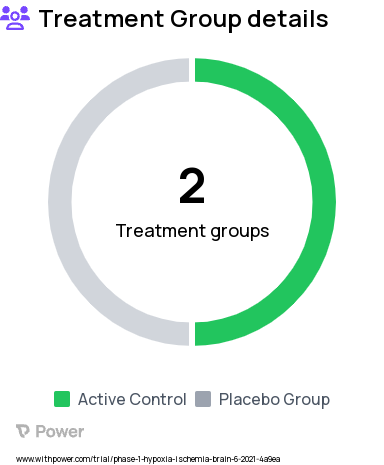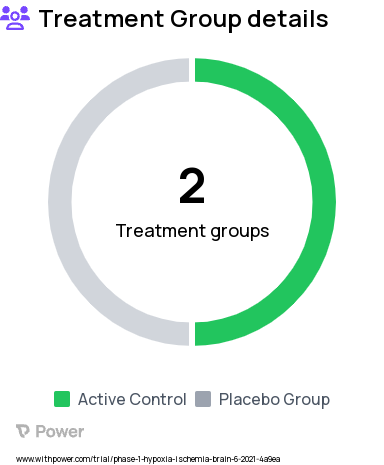 Infant Feeding Problems Research Study Groups: active taVNS, sham taVNS
Infant Feeding Problems Clinical Trial 2023: BabyStrong feeding system Highlights & Side Effects. Trial Name: NCT04849507 — Phase 1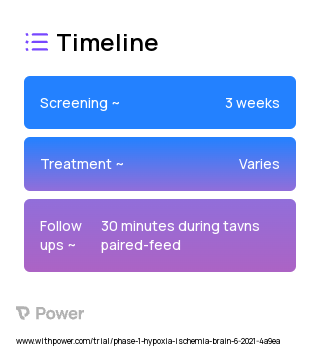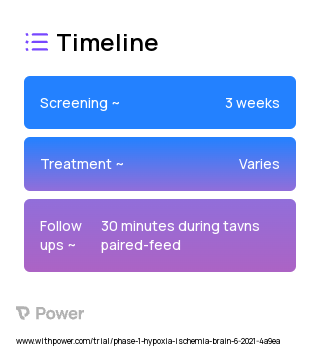 BabyStrong feeding system (Device) 2023 Treatment Timeline for Medical Study. Trial Name: NCT04849507 — Phase 1
Frequently Asked Questions
These questions and answers are submitted by anonymous patients, and have not been verified by our internal team.
How many participants have enrolled in this experiment?
"Affirmative. The clinical trial registry displays that this medical experiment, initially advertised on August 1st 2022, is currently recruiting subjects. It seeks 20 volunteers from a single site."
Am I eligible to join this clinical experiment?
"To be considered for this research study, applicants must have a medical diagnosis of brain ischemia and fall within the 2 week to 5 month age range. As of now, there are 20 open spots available."
Are there ongoing opportunities for volunteers to partake in the trial?
"As stated on clinicaltrials.gov, this research is currently recruiting candidates with the initial posting date of August 1st 2022 and most recent edits made just two days ago."
Has transcutaneous vagus nerve stimulation obtained FDA authorization?
"The safety of taVNS is ranked a 1 on our evaluation scale given that this particular trial has only produced limited data regarding efficacy and security."
Is this experimental research enrolling individuals aged 40 or above?
"The trial is open to children between 2 weeks and 5 months of age."