Popular filter options for Phenylketonuria trials
Frequently Asked Questions
Do I need insurance to participate in a trial?
Almost all clinical trials will cover the cost of the 'trial drug' — so no insurance is required for this. For trials where this trial drug is given alongside an already-approved medication, there may be a cost (which your insurance would normally cover).
Is there any support for travel costs?
Many of the teams running clinical trials will cover the cost of transportation to-and-from their care center.
Will I know what medication I am taking?
This depends on the specific study. If you're worried about receiving a placebo, you can actively filter out these trials using our search.
How long do clinical trials last?
Some trials will only require a single visit, while others will continue until your disease returns. It's fairly common for a trial to last somewhere between 1 and 6 months.
Do you verify all the trials on your website?
All of the trials listed on Power have been formally registered with the US Food and Drug Administration. Beyond this, some trials on Power have been formally 'verified' if the team behind the trial has completed an additional level of verification with our team.
How quickly will I hear back from a clinical trial?
Sadly, this response time can take anywhere from 6 hours to 2 weeks. We're working hard to speed up how quickly you hear back — in general, verified trials respond to patients within a few days.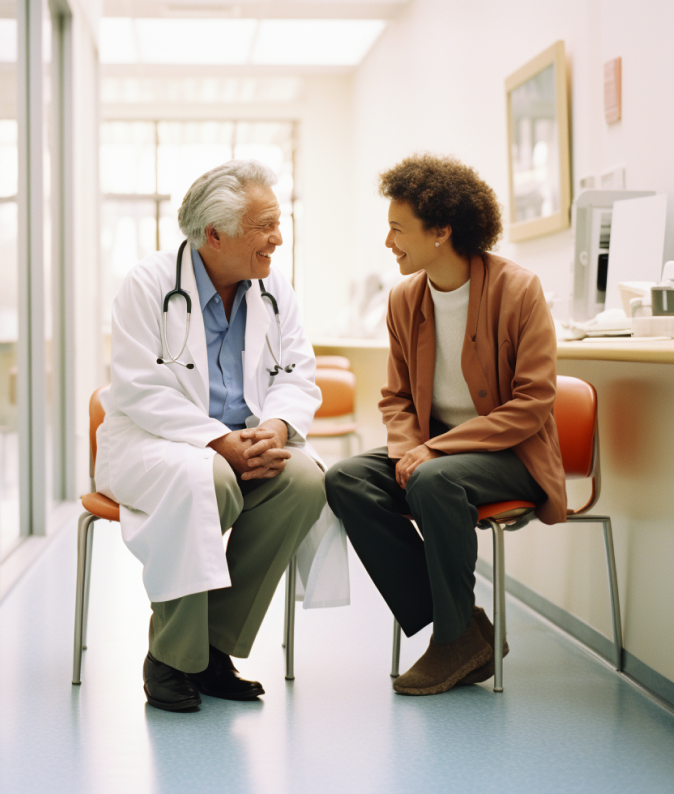 Introduction to Phenylketonuria
What are the top hospitals conducting Phenylketonuria research?
When it comes to advancing the understanding and treatment of Phenylketonuria (PKU), several hospitals are making significant strides. UPMC Children's Hospital in Pittsburgh, known for its commitment to pediatric care, is actively conducting three clinical trials focused on PKU. They have a total of nine past trials dedicated to this rare genetic disorder that affects the body's ability to process an amino acid called phenylalanine. The hospital embarked on its first PKU trial in 2011, aiming to improve the lives of those living with this condition.
Moving southward to Tampa, Florida, we find the University of South Florida taking part in two ongoing PKU trials and having completed ten previous studies related to this metabolic disorder. Since their initial venture into PKU research back in 2008, they have been working diligently towards finding innovative approaches for managing and treating the symptoms associated with this challenging condition.
In Boston, another leading medical institution championing research and treatments is Boston Children's Hospital. With two active clinical trials focusing on PKU and a remarkable seventeen past studies dedicated to improving outcomes for those affected by this inherited disorder, they continue pushing boundaries since embarking on their initial investigation into PKU management strategies in 2013.
Even smaller healthcare providers recognize the importance of contributing to advancements in understanding and treating rare diseases like Phenylketonuria. The Community Health Clinic located in Topeka has joined efforts by conducting two current PKU trials following their recent entry into researching these novel therapies starting from 2022 itself.
Lastly yet importantly,Rare Disease Research situated within Atlanta proves how crucial every contribution can be as they conduct one active trial specifically addressing Phenylketonuria; despite being new entrants themselves only recording their first-ever experiment concerning such conditions just last year-2022.They relentlessly strive towards better solutions which hold potential life-altering impacts for individuals grappling with uncommon disorders worldwide
Which are the best cities for Phenylketonuria clinical trials?
Cities that offer notable opportunities for Phenylketonuria clinical trials include Pittsburgh, Pennsylvania; Indianapolis, Indiana; Gainesville, Florida; Aurora, Colorado, Indiana; Gainesville, Florida; Aurora, Colorado; and Houston, Texas. These cities collectively host a range of active trials focused on studying medications such as JNT-517 Suspension Then Tablet Fasted Then Tablet Fed (Part C), Pegvaliase, HMI-103, PTC923, and others. With four active trials in both Pittsburgh and Indianapolis and three each in Gainesville, Aurora, and Houston respectively - individuals with Phenylketonuria can find potential treatment options through participation in these studies conducted across these locations.
Which are the top treatments for Phenylketonuria being explored in clinical trials?
Phenylketonuria, a rare genetic disorder, is the subject of ongoing clinical trials exploring potential treatments. Pegvaliase stands out as one of the top contenders with its current active trial and three all-time Phenylketonuria trials since its listing in 2018. Another promising treatment on the horizon is HMI-103, currently being tested in an active trial after its recent introduction to the scene in 2022. Additionally, PTC923 has shown promise with an active trial underway and two all-time Phenylketonuria trials since its first listing in 2021. These clinical trials offer hope for patients afflicted by this challenging condition and may pave the way for advancements in Phenylketonuria treatment options.
What are the most recent clinical trials for Phenylketonuria?
Recent clinical trials have brought about promising developments in the field of Phenylketonuria (PKU) research, offering potential advancements in treatment options. One such trial focuses on JNT-517 Suspension and its efficacy when administered orally to patients with PKU under different fasting conditions. Another study explores the use of Pegvaliase, a novel drug that aims to reduce phenylalanine levels in individuals with PKU. Additionally, HMI-103 is being investigated for its potential as a therapeutic intervention for this metabolic disorder. Lastly, PTC923 is undergoing Phase 3 trials to evaluate its effectiveness in managing PKU symptoms. With these significant strides forward, there is hope for improved care and outcomes for individuals living with PKU.
(Note: Content from previous answer was removed as it was not relevant to the question.)
What Phenylketonuria clinical trials were recently completed?
Recent advancements in the field of Phenylketonuria (PKU) treatment have been marked by the completion of two notable clinical trials. In September 2021, PTC Therapeutics successfully concluded their trial exploring the potential of PTC923 as a therapeutic option for PKU patients. Additionally, Synlogic wrapped up their SYNB1618 trial in August 2020. These significant milestones highlight ongoing efforts to advance and improve treatments for individuals living with PKU, offering hope for better management and outcomes for these patients.