Popular filter options for dialysis trials
View More Dialysis Trials
See another 73 many medical studies focused on dialysis.
Frequently Asked Questions
Do I need insurance to participate in a trial?
Almost all clinical trials will cover the cost of the 'trial drug' — so no insurance is required for this. For trials where this trial drug is given alongside an already-approved medication, there may be a cost (which your insurance would normally cover).
Is there any support for travel costs?
Many of the teams running clinical trials will cover the cost of transportation to-and-from their care center.
Will I know what medication I am taking?
This depends on the specific study. If you're worried about receiving a placebo, you can actively filter out these trials using our search.
How long do clinical trials last?
Some trials will only require a single visit, while others will continue until your disease returns. It's fairly common for a trial to last somewhere between 1 and 6 months.
Do you verify all the trials on your website?
All of the trials listed on Power have been formally registered with the US Food and Drug Administration. Beyond this, some trials on Power have been formally 'verified' if the team behind the trial has completed an additional level of verification with our team.
How quickly will I hear back from a clinical trial?
Sadly, this response time can take anywhere from 6 hours to 2 weeks. We're working hard to speed up how quickly you hear back — in general, verified trials respond to patients within a few days.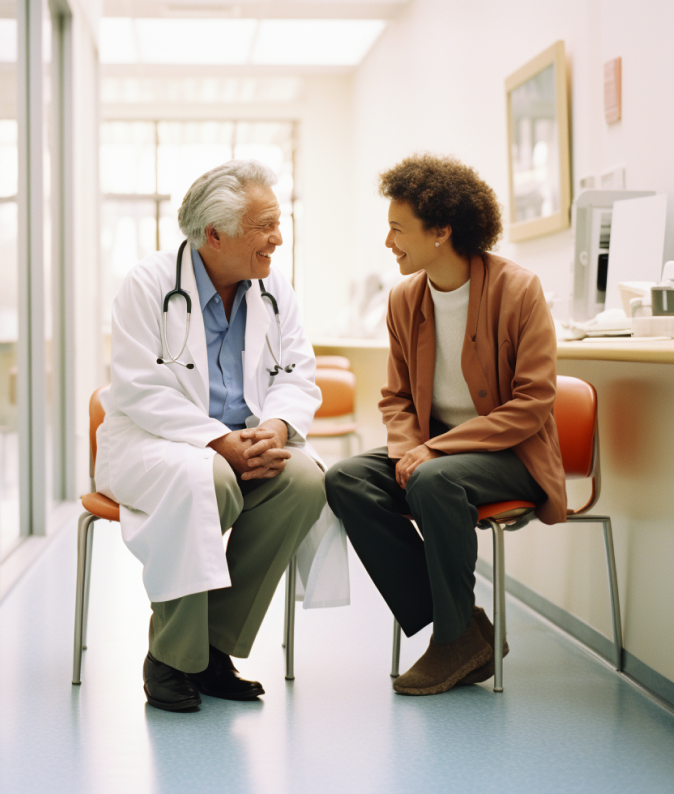 Introduction to dialysis
What are the top hospitals conducting dialysis research?
When it comes to advancing the treatment options for individuals undergoing dialysis, several top hospitals are leading the way. The renowned Mayo Clinic in Rochester is currently conducting four active trials focused on dialysis, showing their commitment to improving patient care in this field. Similarly, the University of Pennsylvania in Philadelphia and Brigham and Women's Hospital in Boston are also actively involved with four ongoing dialysis trials each, demonstrating their dedication to finding innovative solutions for patients with kidney disease. Additionally, the prestigious Cleveland Clinic in Cleveland and The Rogosin Institute in New York have joined hands by conducting three active clinical trials each dedicated solely to improving dialysis outcomes.
Dialysis is a life-saving procedure that helps individuals whose kidneys can no longer perform their vital function of filtering waste products from the blood. By stepping up research efforts through these groundbreaking trials, these hospitals aim to enhance the quality of life for those who depend on regular dialysis treatments. It is worth noting that while there have been no recorded past clinical trials specifically focused on dialysis within these institutions, this current wave of research signifies a promising leap forward towards better understanding and addressing this critical medical need.
These collaborations between esteemed healthcare facilities highlight not only their commitment but also encourage optimism among patients relying on dialysis as they anticipate potential breakthroughs that could revolutionize their treatment experience. As we look towards a future where novel therapies may alleviate some of the challenges associated with long-term kidney disease management, it is evident that these top hospitals are striving tirelessly towards improving outcomes for individuals undergoing dialysis across the country
Which are the best cities for dialysis clinical trials?
When it comes to dialysis clinical trials, several cities emerge as key hubs for research and development. New York City leads the pack with 17 active trials focusing on innovative interventions such as Pain Coping Skills Training and Best Case/Worst Case communication tool training. San Antonio, Texass Pain Coping Skills Training and Best Case/Worst Case communication tool training. San Antonio, Texas closely follows with 16 ongoing studies exploring treatments like Double-Blind Phase PLS240 and Triferic. Houston, Texas also showcases its prominence in this field with 11 active trials investigating substances like Doxercalciferol (GZ427397) and AAT-023 solution (Zuragen). These cities offer individuals seeking advancements in dialysis care access to cutting-edge clinical trials that may pave the way for improved treatment options.
Which are the top treatments for dialysis being explored in clinical trials?
Clinical trials are paving the way for innovative treatments in dialysis. Leading the pack is Trial Treatment A, currently under investigation in six active trials focused on dialysis. With its promising results, Trial Treatment A shows great potential to improve patient outcomes and revolutionize dialysis care. Another contender making waves is Trial Treatment B, which has been explored in four ongoing clinical trials specifically targeting dialysis patients. These top treatments offer hope for advancements in dialysis treatment and bring us one step closer to enhancing the quality of life for those undergoing this essential procedure.
What are the most recent clinical trials for dialysis?
Exciting developments have emerged in recent clinical trials for dialysis, offering new hope and potential advancements in treatment. Among these trials, the HAV treatment arm has entered Phase 3 and became available on 9/7/2023. Additionally, Empagliflozin has shown promise as a potential therapy during dialysis, with Phase 2 results becoming available on 8/15/2023. Another study of Empagliflozin reached Phase 3, which became accessible on 6/1/2023. Furthermore, Diuretic Therapy underwent a Phase 4 trial that started on 5/29/2023 to explore its effectiveness in improving outcomes for individuals undergoing dialysis. Lastly, the Double-Blind Phase PLS240 study commenced during May (Phase 3), bringing further insights into improved treatments for dialysis patients. These ongoing clinical trials represent crucial steps forward towards enhancing care and quality of life for those requiring dialysis procedures.
What dialysis clinical trials were recently completed?
Recently completed clinical trials in the field of dialysis have made significant progress towards enhancing treatment options. These trials focused on evaluating innovative interventions for patients requiring dialysis. The completion of these studies brings hope for improved outcomes and quality of life for individuals undergoing this crucial therapy.