Study Summary
This trial is testing a new combination therapy for UC that may be more effective than existing treatments.
Treatment Effectiveness
This is further along than 93% of similar trials
Study Objectives
1 Primary · 6 Secondary · Reporting Duration: Week 6
Trial Safety
This is further along than 85% of similar trials
This histogram enumerates side effects from a completed 2019 Phase 2 trial (NCT03378921) in the Donors Feces ARM group. Side effects include: fever with 8%, abdominal pain with 8%, fecal urgency with 8%.
Trial Design
1 Treatment Group
FMT and vedolizumab
1 of 1
10 Total Participants · 1 Treatment Group
Primary Treatment: Fecal microbiota transplantation · No Placebo Group · Phase 4
FMT and vedolizumab
Experimental Group · 1 Intervention: Fecal microbiota transplantation · Intervention Types: Biological
How many patients have taken this drug
Who is running the clinical trial?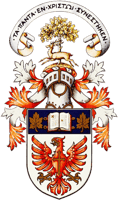 McMaster University
Lead Sponsor
820 Previous Clinical Trials
1,731,743 Total Patients Enrolled
3 Trials studying Ulcerative Colitis
860 Patients Enrolled for Ulcerative Colitis
Eligibility Criteria
Age 18+ · All Participants · 5 Total Inclusion Criteria
Mark "Yes" if the following statements are true for you:
Frequently Asked Questions
Is this clinical trial a pioneer endeavor in its field?
"To date, 23 clinical trials for Fecal microbiota transplantation are in progress across 312 cities and 42 countries. An inaugural experiment was initiated by Takeda back in 2015 with 260 participants to reach the final phase of drug approval; since then 40 such studies have been completed." - Anonymous Online Contributor
How many participants are the maximum that can join this trial?
"Affirmative. According to clinicaltrials.gov, the search for participants is currently ongoing and has been since May 1st 2021. The trial was recently updated on August 23rd 2022 and 10 people are sought from a single site." - Anonymous Online Contributor
Is this examination currently recruiting participants?
"Clinicaltrials.gov indicates that this trial is actively seeking subjects, with the study first announced on May 1st 2021 and revised as recenty as August 23rd 2022." - Anonymous Online Contributor
Has the FDA authorized Fecal microbiota transplantation for medical use?
Please Note: These questions and answers are submitted by anonymous patients, and have not been verified by our internal team.