Popular filter options for bipolar disorder trials
View More Bipolar Disorder Trials
See another 72 many medical studies focused on bipolar disorder.
Frequently Asked Questions
Do I need insurance to participate in a trial?
Almost all clinical trials will cover the cost of the 'trial drug' — so no insurance is required for this. For trials where this trial drug is given alongside an already-approved medication, there may be a cost (which your insurance would normally cover).
Is there any support for travel costs?
Many of the teams running clinical trials will cover the cost of transportation to-and-from their care center.
Will I know what medication I am taking?
This depends on the specific study. If you're worried about receiving a placebo, you can actively filter out these trials using our search.
How long do clinical trials last?
Some trials will only require a single visit, while others will continue until your disease returns. It's fairly common for a trial to last somewhere between 1 and 6 months.
Do you verify all the trials on your website?
All of the trials listed on Power have been formally registered with the US Food and Drug Administration. Beyond this, some trials on Power have been formally 'verified' if the team behind the trial has completed an additional level of verification with our team.
How quickly will I hear back from a clinical trial?
Sadly, this response time can take anywhere from 6 hours to 2 weeks. We're working hard to speed up how quickly you hear back — in general, verified trials respond to patients within a few days.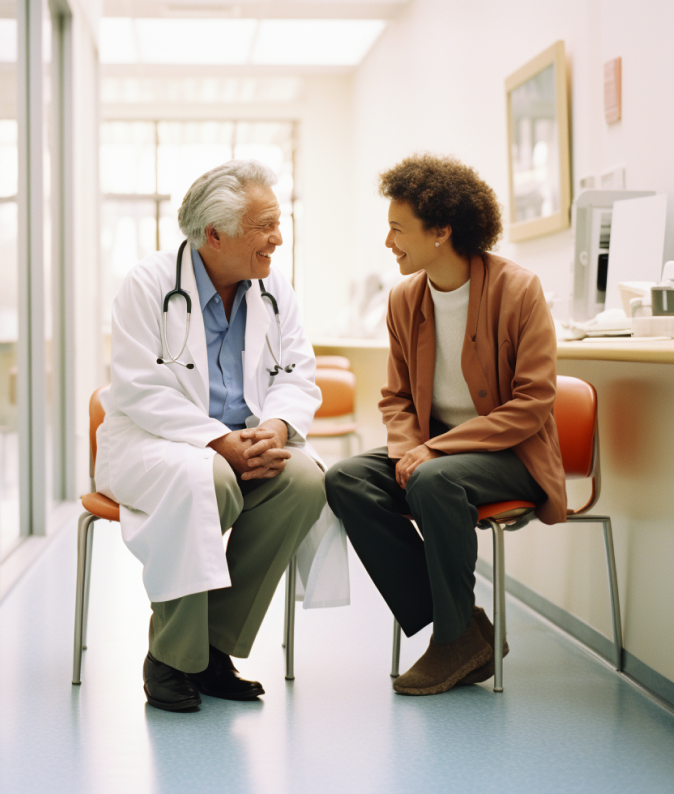 Introduction to bipolar disorder
What are the top hospitals conducting bipolar disorder research?
Bipolar disorder, a complex mental health condition characterized by alternating periods of extreme highs and lows, is the focus of groundbreaking clinical trials conducted by top hospitals around the world. In Toronto, the Centre for Addiction and Mental Health leads the way with five active bipolar disorder trials and an impressive track record of eight completed studies since their first recorded trial in 2002. Meanwhile, in Houston, Texas, The University of Texas Health Science Center takes on this challenging condition with four ongoing trials and has made significant progress since embarking on research in 2015. Not far behind is the University of Texas at Austin, also contributing to our understanding of bipolar disorder through their current four clinical trials while pioneering investigations into this illness only began recently in 2019.
Moving across states to Ann Arbor, Michigan, researchers at the esteemed University of Michigan are actively engaged in three bipolar disorder trials as they build upon fifteen previous studies that have shaped our knowledge since initiating their first investigation back in 2009. Finally yet importantly,Toronto Western Hospital joins forces with its counterparts at home boasting three active clinical trials dedicated to better understanding bipolar disorder; these efforts started alongside those initiated by CAMH all those years ago back in2002.
These leading institutions exemplify a commitment to advancing our comprehension and treatment options for individuals living with bipolar disorder - helping countless patients find stability and improve their quality of life. By conducting cutting-edge research and collaborating across borders, these hospitals provide hope not just for those directly affected by this condition but also for future generations seeking effective interventions.
Which are the best cities for bipolar disorder clinical trials?
Toronto, Ontario, Austin (Texas), and Houston (Texas) emerge as the top cities for bipolar disorder (Texas), and Houston (Texas) emerge as the top cities for bipolar disorder clinical trials. Toronto leads with 13 ongoing studies focusing on treatments like Cannabidiol, Ketamine Hydrochloride, and other therapeutic approaches. Following closely behind are Austin and Houston with 10 and 8 active trials respectively investigating interventions such as NRX-101, Alcohol treatment options, and more. These cities offer individuals dealing with bipolar disorder access to cutting-edge research opportunities that may contribute to improved management of this condition.
Which are the top treatments for bipolar disorder being explored in clinical trials?
Promising breakthroughs in bipolar disorder treatment are emerging from ongoing clinical trials. Ketamine, a powerful drug initially listed in 2013, is currently being explored in three active trials for bipolar disorder. With its potential to alleviate symptoms and enhance mood stability, ketamine holds great promise as a novel therapeutic approach. Another exciting avenue of research is continuous Theta Burst Stimulation (cTBS), which made its first appearance on the scene in 2021. Already involved in two active trials focusing on bipolar disorder, cTBS shows potential as a non-invasive treatment option that could revolutionize how we manage this complex condition. As these studies progress, we move closer to finding more effective treatments for individuals living with bipolar disorder.
What are the most recent clinical trials for bipolar disorder?
Exciting strides are being made in the field of bipolar disorder research, with recent clinical trials offering new possibilities for treatment. One promising trial involves a combination of ketamine and perampanel, demonstrating potential benefits for individuals with bipolar disorder. Another study explores the effectiveness of inositol as a therapeutic option across different phases of the disorder. Additionally, ketamine is being evaluated in a Phase 3 trial to further understand its impact on bipolar disorder symptoms. Furthermore, an active treatment involving dexmedetomidine shows promise as it progresses through Phase 4 testing. Lastly, cariprazine holds potential as an intervention for individuals with bipolar disorder based on positive results observed during Phase 4 studies. These advancements offer hope and may pave the way towards improved management and quality of life for those living with this condition.
What bipolar disorder clinical trials were recently completed?
Recent clinical trials focusing on bipolar disorder have yielded significant findings, paving the way for improved treatments. In May 2022, the Medical University of South Carolina successfully completed a trial investigating the potential benefits of N-Acetyl cysteine. Additionally, in August 2019, the University of California, San Diego concluded a trial examining Varenicline's efficacy in managing bipolar disorder symptoms. Furthermore, Yale University wrapped up their Ketamine study in November 2018. These pioneering studies underline ongoing efforts to enhance our understanding and treatment options for individuals with bipolar disorder.