Study Summary
This trial will study the effects of milk thistle on 15 people, divided into two 4-week phases with a one-week break in between. One phase will have the participants taking milk thistle, and the other phase will have them taking a placebo. The trial will be double-blind, meaning neither the participants nor the researchers will know which group is taking the milk thistle until the trial is over.
Study Objectives
1 Primary · 4 Secondary · Reporting Duration: Baseline and 9 weeks
Clinical Global Impression- Severity and Improvement (CGI)
Hamilton Anxiety Rating Scale (HAM-A)
Hamilton Depression Rating Scale (HAM-D)
Sheehan Disability Scale (SDS)
Yale Brown Obsessive Compulsive Scale Modified for Body Dysmorphic Disorder (BDD-YBOCS)
Trial Safety
This is further along than 68% of similar trials
Similar Trials
This histogram enumerates side effects from a completed 2020 Phase 2 trial (NCT02473913) in the Milk Thistle ARM group. Side effects include: Nausea with 17%, Bloating with 6%, Headaches with 6%, Insomnia with 6%.
Trial Design
2 Treatment Groups
Silymarin (Milk Thistle)
1 of 2
2 Treatment Groups
Primary Treatment: Milk Thistle · Has Placebo Group · Phase 2
Silymarin (Milk Thistle)
Experimental Group · 1 Intervention: Milk Thistle · Intervention Types: Drug
Placebo
PlaceboComparator Group · 1 Intervention: Placebo · Intervention Types: Drug
How many patients have taken this drug
Trial Logistics
Trial Timeline
Reporting: baseline and 9 weeks
Who is running the clinical trial?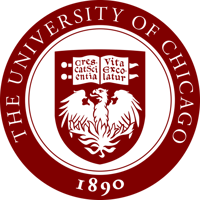 University of Chicago
Lead Sponsor
935 Previous Clinical Trials
754,134 Total Patients Enrolled
Jon E Grant, JD, MD, MPH
Principal Investigator
University of Chicago
7 Previous Clinical Trials
877 Total Patients Enrolled
Eligibility Criteria
Age 18 - 65 · All Participants · 3 Total Inclusion Criteria
Mark "Yes" if the following statements are true for you:
Who else is applying?
What state do they live in?
What portion of applicants met pre-screening criteria?
Frequently Asked Questions
What is the participant capacity for this research endeavor?
"Affirmative, clinicaltrials.gov displays that this investigation is actively recruiting candidates. Initially advertised on October 1st 2016, the trial necessitates 15 participants to be recruited at one location." - Anonymous Online Contributor
Is this particular trial the inaugural study of its type?
"Currently, two trials for milk thistle are ongoing in multiple cities and countries. The first experiment took place in 2009, sponsored by Madaus Inc., with 140 participants making it through Phase 2 & 3 of the drug approval process. Since then, 18337 studies have been conducted." - Anonymous Online Contributor
Who can participate in this clinical trial?
"Only those with body dysmorphic disorder and aged between 18-65 are eligible to participate in this research. 15 individuals need to be enrolled into the study." - Anonymous Online Contributor
Does this trial currently have open enrollment?
"Per the information on clinicaltrials.gov, this trial is proactively seeking volunteers. The original posting was made on October 1st 2016 and the entry has since been updated November 2nd 2022." - Anonymous Online Contributor
To what ailments is Milk Thistle typically prescribed?
"Milk Thistle is regularly administered to treat NASH, and can also provide relief from hepatitis, long-term cirrhosis of the liver, and nonalcoholic fatty liver disease." - Anonymous Online Contributor
Has the FDA sanctioned Milk Thistle for medical use?
"Milk thistle has only been through two rounds of clinical testing, suggesting that the safety level is approximately a 2. Unfortunately, there is not yet any evidence to indicate its efficacy." - Anonymous Online Contributor
Does this trial permit those aged eighty-five and above to participate?
"This clinical trial has an age requirement of 18 to 65, whereas there are 4 separate trials for those younger and 8 for those older." - Anonymous Online Contributor
Please Note: These questions and answers are submitted by anonymous patients, and have not been verified by our internal team.