Study Summary
This trial will evaluate the impact of a mobile-friendly nutrition education platform in Wisconsin's WIC program. Surveys & data analysis will measure satisfaction & impact on breastfeeding & nutrition ed.
Breastfeeding

Dietary Intake

Nutrition Education

Women, Infants, and Children (WIC) Program

Telemedicine
Study Objectives
1 Primary · 5 Secondary · Reporting Duration: During the study period, approximately 18 months
Attendance at scheduled appointments
Attitudes to breastfeeding and nutrition education
Barriers encountered in obtaining nutrition education
Satisfaction with the telehealth solution
Trial Design
2 Treatment Groups
Telehealth solution
1 of 2
11000 Total Participants · 2 Treatment Groups
Primary Treatment: Telehealth solution · No Placebo Group · N/A
Telehealth solution
Experimental Group · 1 Intervention: Telehealth solution · Intervention Types: Behavioral
Usual care
NoIntervention Group · 1 Intervention: Usual care · Intervention Types:
Trial Logistics
Trial Timeline
Reporting: during the study period, approximately 18 months
Who is running the clinical trial?
Wisconsin Department of Health and Family Services
OTHER_GOV
7 Previous Clinical Trials
2,153 Total Patients Enrolled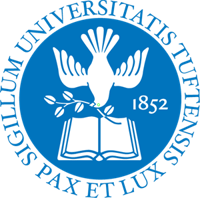 Tufts University
Lead Sponsor
242 Previous Clinical Trials
569,949 Total Patients Enrolled
United States Department of Agriculture (USDA)
FED
75 Previous Clinical Trials
275,696 Total Patients Enrolled
RTI International
OTHER
162 Previous Clinical Trials
765,498 Total Patients Enrolled
Erin Hennessy, PhD
Principal Investigator
Tufts University
1 Previous Clinical Trials
1,370 Total Patients Enrolled
Eligibility Criteria
Age 18+ · Female Participants · 4 Total Inclusion Criteria
Mark "Yes" if the following statements are true for you:
Women who have recently given birth.
Frequently Asked Questions
Are there still opportunities for individuals to participate in this research?
"The trial, initially posted on December 1st 2022, is still looking for volunteers. According to the clinicaltrials.gov website it was most recently updated on February 2nd 2023." - Anonymous Online Contributor
What is the scale of recruitment for this clinical trial?
"Indeed, the records on clinicaltrials.gov make it clear that this investigation is presently accepting candidates; first posted in December 12th 2022 and most recently updated February 2nd 2023. 11000 subjects are needed from just one location." - Anonymous Online Contributor
Please Note: These questions and answers are submitted by anonymous patients, and have not been verified by our internal team.