Vaccine
COVID-19 Individual Awareness and Education. for Coronavirus
San Ysidro Health Chula Vista, Chula Vista, CA
Targeting 2 different conditions
COVID-19 Individual Awareness and Education.

+3 more
Phase 4
Recruiting
Led by Argentina E Servin, MD,MPH
Research Sponsored by Argentina Servin, MD, MPH
Eligibility Criteria Checklist
Specific guidelines that determine who can or cannot participate in a clinical trial
Must have
No history of immune disease
Follow Up
past 12 months, baseline (current), follow-up (4-weeks)
Drug Has Already Been Approved
Study Summary
This trial is testing a multilevel intervention to increase acceptance and uptake of COVID-19 vaccines among Latino and African American adults in San Diego. The intervention includes individual awareness and education, linkages to medical and supportive services, and community outreach and health promotion.
Coronavirus

Vaccine Refusal
Eligibility Criteria
Inclusion Criteria
You will be eligible if you check "Yes" for the criteria below
You have

never had an immune disease

in the past.
Timeline
Screening ~ 3 weeks
3 visits
Follow Up ~ past 12 months, baseline (current) and follow-up (4-weeks).
Follow Up ~
past 12 months, baseline (current) and follow-up (4-weeks).
This trial's timeline: 3 weeks for screening, Varies for treatment, and past 12 months, baseline (current) and follow-up (4-weeks). for reporting.
Treatment Details
Study Objectives
Outcome measures can provide a clearer picture of what you can expect from a treatment.
Change in COVID-19 Vaccine acceptance
Change in Vaccine Hesitancy
Secondary outcome measures
Access to health care and utilization
Change in COVID-19 risk perception (probability and severity)
Change in Health literacy
+4 more
Conspiracies (perceptions)
+6 more
Awards & Highlights
All patients enrolled in this study will receive some form of active treatment.
The final step before approval, pivotal trials feature drugs that have already shown basic safety & efficacy.
Drug Has Already Been Approved
The FDA has already approved this drug, and is just seeking more data.
Trial Design
Group I: Intervention
Experimental Treatment
4 Interventions
We will use a 2-armed randomized controlled trial (RCT) where Latino and AA adults >18 years or older from six participating communities and surrounding community health centers (CHC) will be assigned to the 2 VIDA! intervention (n=3 CHC; N=500 participants) or to the control site (e.g., standard of care) (n=3 CHC; N=500 participants). The two major components of the 2VIDA! intervention are: COVID-19 Individual Awareness and Education, COVID-19 Community Outreach and Health Promotion, COVID-19 Individual Health Education and Linkages to Medical and Supportive Services, and pop-up vaccination stations in Latino and AA communities.
Group II: Standard of care
Active Control
1 Intervention
The standard of care for vaccine delivery at the control sites. This includes individuals who make an appointment on their own or receive the vaccine at a health center and may receive information about the vaccine from their primary healthcare provider.
Who is running the clinical trial?
Argentina Servin, MD, MPH
Lead Sponsor
San Ysidro Health Center
OTHER
6 Previous Clinical Trials
8,523 Total Patients Enrolled

National Institute on Minority Health and Health Disparities (NIMHD)
NIH
331 Previous Clinical Trials
1,326,418 Total Patients Enrolled
Argentina E Servin, MD,MPH
Principal Investigator
UC San Diego
Media Library


2VIDA! COVID-19 Vaccine Intervention Delivery (Vaccine) Clinical Trial Eligibility Overview. Trial Name: NCT05022472 — Phase 4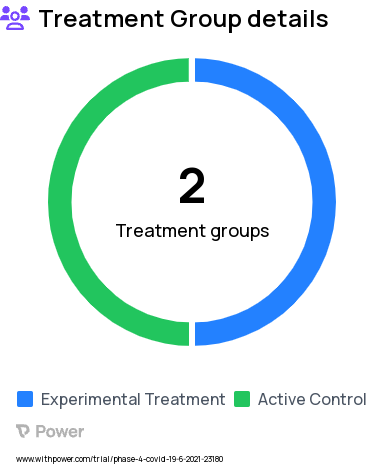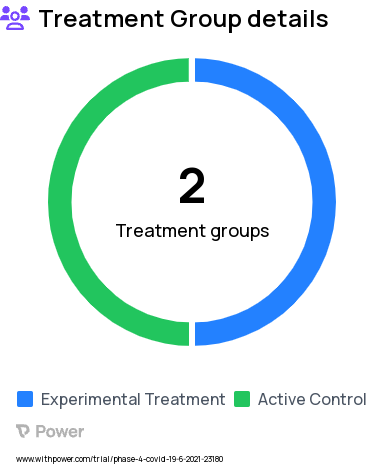 Coronavirus Research Study Groups: Intervention, Standard of care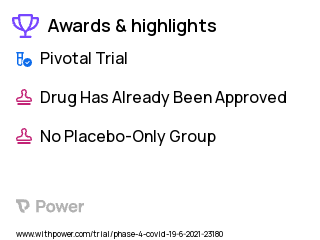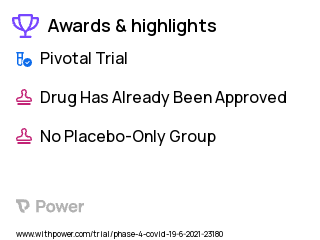 Coronavirus Clinical Trial 2023: 2VIDA! COVID-19 Vaccine Intervention Delivery Highlights & Side Effects. Trial Name: NCT05022472 — Phase 4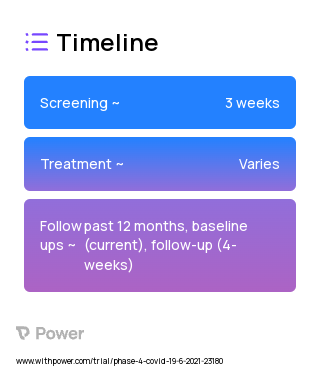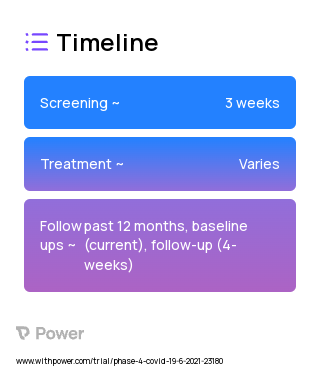 2VIDA! COVID-19 Vaccine Intervention Delivery (Vaccine) 2023 Treatment Timeline for Medical Study. Trial Name: NCT05022472 — Phase 4
Frequently Asked Questions
These questions and answers are submitted by anonymous patients, and have not been verified by our internal team.
How efficacious is COVID-19 Individual Awareness and Education in promoting safety among individuals?
"There is a wealth of evidence demonstrating the safety profile of COVID-19 Individual Awareness and Education, which has been approved by authorities. Therefore, it receives an assessment score of 3."
Are there any volunteer opportunities associated with this research?
"Affirmative. Clinical trials data reveals that this clinical trial, which was initially listed on July 16th 2021, is still recruiting participants. 1000 patients must be enrolled from 6 different healthcare facilities."
Who is eligible to participate in this research project?
"This research project will involve 1000 individuals who have previously refused the vaccine. Eligibility requirements include being aged 18-99, having no history of extreme hypersensitivity reactions to any component of the vaccination, not expecting a child in the upcoming month, biologically male or female with no record of immunological disorder."
Is the age limit for participation in this investigation beyond 30 years of age?
"This clinical trial requires participants to be between 18 and 99 years old. There are 138 studies available for minors, while 908 trials include individuals older than 65."
What is the current enrollment size of this clinical trial?
"Affirmative. According to the research posted on clinicaltrials.gov, this medical investigation is currently searching for 1000 patients at 6 sites and was first released on July 16th 2021 with its most recent edit occuring in mid-December of last year."
What outcomes is this experiment seeking to elucidate?
"This 12-month study seeks to measure changes in Vaccine Hesitancy and will assess secondary outcomes such as Health History, Health Literacy, and Testing & Tracing. Notably, Health History captures data on pre-existing conditions that exacerbate COVID-19 infection such as diabetes mellitus or hypertension; whereas, Health Literacy gauges an individual's ability to find information about symptoms and follow authorities' advice regarding prevention behaviours. Finally, the evaluation of Testing & Tracing looks at barriers and motivations for getting tested while sharing contact details with tracing services. (Adapted from WHO COVID-19 Survey Tool & Guidance)."
Who else is applying?
What state do they live in?
What site did they apply to?
What portion of applicants met pre-screening criteria?
How many prior treatments have patients received?