Study Summary
This trial will test if an avatar-based technology can improve outcomes for people admitted to the hospital for a transplant.
Treatment Effectiveness
Phase-Based Effectiveness
Study Objectives
2 Primary · 3 Secondary · Reporting Duration: 3 weeks
Modification of care.coach
Patient Satisfaction Rate
Rate of Completion of the HCT Educational Modules
The Completion Rate Post-Pilot Survey
Trial Safety
Awards & Highlights
All patients enrolled in this trial will receive the new treatment.
Trial Design
1 Treatment Group
18 Total Participants · 1 Treatment Group
Primary Treatment: care.coach Pilot · No Placebo Group · N/A
care.coach Pilot
Experimental Group · 1 Intervention: Care.Coach · Intervention Types: Behavioral
Who is running the clinical trial?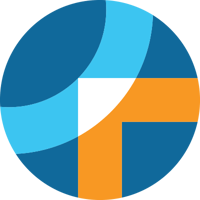 Dana-Farber Cancer Institute
Lead Sponsor
1,029 Previous Clinical Trials
755,798 Total Patients Enrolled

National Cancer Institute (NCI)
NIH
13,272 Previous Clinical Trials
41,230,710 Total Patients Enrolled
Gregory Abel, MPH, MD
Principal Investigator
Dana-Farber Cancer Institute
Eligibility Criteria
Age 18+ · All Participants · 3 Total Inclusion Criteria
Mark "Yes" if the following statements are true for you:
You must be 18 years old or older.
Only certain healthcare professionals (such as DFCI/HCC HCT nurse navigators, inpatient HCT nurses, and HCT doctors and extenders) are allowed to participate in the study.
You have undergone a reduced-intensity conditioning (RIC) allogeneic hematopoietic stem cell transplantation (HCT).
Frequently Asked Questions
Are there any open opportunities to enroll in this study?
"Affirmative. Clinicaltrials.gov's data implies that this research project, which was initially posted on November 1st 2022 is currently recruiting participants. 18 individuals need to be enrolled from two separate medical centres." - Anonymous Online Contributor
What is the participation rate of this experiment?
"Affirmative. According to the information published on clinicaltrials.gov, this medical trial is still actively enrolling patients as of November 21st 2022 - an edit from its initial posting date of November 1st. A total of 18 individuals will be accepted across 2 different sites." - Anonymous Online Contributor
Please Note: These questions and answers are submitted by anonymous patients, and have not been verified by our internal team.