Study Summary
This trial is testing whether it's safe to desensitize kids with EoE to their trigger food, with the hope that it will be effective.
Treatment Effectiveness
Phase-Based Effectiveness
Study Objectives
1 Primary · 0 Secondary · Reporting Duration: 5 months
Peak eosinophil count on esophageal biopsy
Trial Safety
Awards & Highlights
All patients enrolled in this trial will receive the new treatment.
Trial Design
1 Treatment Group
Oral food desensitization
1 of 1
5 Total Participants · 1 Treatment Group
Primary Treatment: Oral food desensitization · No Placebo Group · N/A
Oral food desensitization
Experimental Group · 1 Intervention: Oral food desensitization · Intervention Types: Other
Who is running the clinical trial?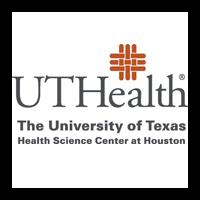 The University of Texas Health Science Center, Houston
Lead Sponsor
835 Previous Clinical Trials
263,912 Total Patients Enrolled
3 Trials studying Eosinophilic Esophagitis
164 Patients Enrolled for Eosinophilic Esophagitis
Marc Rhoads, MD
Study Director
University of Texas
Eligibility Criteria
Age 3 - 17 · All Participants · 1 Total Inclusion Criteria
Mark "Yes" if the following statements are true for you:
You have already undergone a standard medical procedure called an EGD, and your doctor has recommended that you repeat the procedure after reintroducing food.
Frequently Asked Questions
What are the qualifications for enrollment in this clinical experiment?
"The study requires participants between 3 and 17 years old to be diagnosed with eosinophilic esophagitis. Five children will be recruited in total." - Anonymous Online Contributor
Does this clinical trial extend to elderly participants over the age of 65?
"The desired age range for participants of this research is between 3 and 17 years old." - Anonymous Online Contributor
What is the aggregate number of participants involved in this clinical trial?
"Yes, the public records found on clinicaltrials.gov demonstrate that this experiment is actively recruiting patients. This trial was originally posted in August of 2018 and has since been modified as recently as June 2021 with a target enrolment of 5 participants from one site." - Anonymous Online Contributor
Is this research endeavor recruiting new participants currently?
"Affirmative. Data hosted on clinicaltrials.gov points to the fact that this medical trial, whose inception was August 8th 2018, is now actively looking for individuals to take part in it. The team needs 5 participants from a single medical centre." - Anonymous Online Contributor
Please Note: These questions and answers are submitted by anonymous patients, and have not been verified by our internal team.