Study Summary
This trial is testing a new therapy to see if it can reduce leukemia before a patient gets a bone marrow transplant. The hope is that it will improve the patient's chances of survival.
B-cell Acute Lymphoblastic Leukemia

Refractory B Acute Lymphoblastic Leukemia

Relapsed B-cell Acute Lymphoblastic Leukemia
Study Objectives
2 Primary · 1 Secondary · Reporting Duration: 42 Months
Percentage of Subjects FC-MRD Negative
Percentage of Subjects in CR
Percentage of Subjects that HTS-MRD Negative
Trial Safety
This is further along than 68% of similar trials
Similar Trials
16%
Platelet count decreased
14%
Alanine aminotransferase increased
10%
Aspartate aminotransferase increased
6%
Antithrombin III decreased
4%
Neutrophil count decreased
2%
Clostridium difficile colitis
2%
Capillary leak syndrome
2%
Device related infection
2%
Acute lymphocytic leukaemia recurrent
2%
Escherichia bacteraemia
2%
White blood cell count decreased
This histogram enumerates side effects from a completed 2022 Phase 3 trial (NCT02393859) in the HC3 Chemotherapy ARM group. Side effects include: Stomatitis with 53%, Anaemia with 45%, Neutropenia with 25%, Vomiting with 22%, Thrombocytopenia with 22%.
Trial Design
1 Treatment Group
35 Total Participants · 1 Treatment Group
Primary Treatment: Blinatumomab · No Placebo Group · Phase 2
Blinatumomab
Experimental Group · 1 Intervention: Blinatumomab · Intervention Types: Drug
How many patients have taken this drug
Who is running the clinical trial?
Michael Burke
Lead Sponsor
1 Previous Clinical Trials
3 Total Patients Enrolled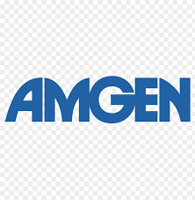 Amgen
Industry Sponsor
1,301 Previous Clinical Trials
1,330,142 Total Patients Enrolled
Michael Burke, MD
1.0
1 Reviews
Study Chair - Medical College of Wisconsin
Medical College of Wisconsin
4 Previous Clinical Trials
860 Total Patients Enrolled
Eligibility Criteria
Age < 65 · All Participants · 13 Total Inclusion Criteria
Mark "Yes" if the following statements are true for you:
You need to have a donor available and be willing to undergo high-dose chemotherapy (HCT) after receiving 1 to 2 rounds of blinatumomab as a bridge therapy.
You have completed any form of immunotherapy, such as tumor vaccines or CAR T-cell therapy, at least 42 days ago.
Frequently Asked Questions
Could you provide a synopsis of the research that has been done with Blinatumomab?
"As of now, there are 46 clinical trials examining blinatumomab with 9 in phase 3. Although the bulk of these studies take place in Milwaukee, WI, there are 2395 sites conducting this research worldwide." - Anonymous Online Contributor
Has Blinatumomab fulfilled the requirements to obtain FDA approval?
"The safety of Blinatumomab has been evaluated and given a score of 2, as this is only at the Phase 2 stage; no efficacy data yet exists." - Anonymous Online Contributor
Is this trial enrolling participants at the present time?
"The clinical trial is open for enrollment, as indicated by information on the clinicaltrials.gov website. This medical study was initially posted in January 2021 and most recently updated at April 2022." - Anonymous Online Contributor
What is the participant size of this clinical research?
"Affirmative. Clinicaltrials.gov's records demonstrate that this research project is actively seeking participants; it was initially posted on January 1st 2021, and the latest information update occurred April 4th 2022. 35 patients must be recruited from a single site for successful completion of the trial." - Anonymous Online Contributor
Please Note: These questions and answers are submitted by anonymous patients, and have not been verified by our internal team.