Study Summary
This trial looks at letrozole as a treatment for operable hormone receptor positive, HER2 negative breast cancer. Letrozole is an aromatase inhibitor, which works by decreasing the amount of estrogen produced by the body.
Study Objectives
1 Primary · 2 Secondary · Reporting Duration: Up to 8 weeks
Differences in tumor microenvironment subpopulations in aromatase inhibitor (AI)-sensitive version (vs.) AI-resistant hormone receptor (HR)+ breast cancer
Effects of estrogen deprivation on the immune microenvironment
Effects of estrogen deprivation on tumor immune microenvironment
Trial Safety
This is further along than 68% of similar trials
This histogram enumerates side effects from a completed 2018 Phase 4 trial (NCT02137538) in the Anastrozole ARM group. Side effects include: Fracture with 10%, Acne with 8%, Scoliosis with 5%, Hair loss with 3%, Sacroiliitis with 3%.
Trial Design
1 Treatment Group
Treatment (letrozole)
1 of 1
50 Total Participants · 1 Treatment Group
Primary Treatment: Letrozole · No Placebo Group · Phase 2
Treatment (letrozole)
Experimental Group · 2 Interventions: Biospecimen Collection, Letrozole · Intervention Types: Procedure, Drug
How many patients have taken this drug
Who is running the clinical trial?

National Cancer Institute (NCI)
NIH
13,156 Previous Clinical Trials
41,163,556 Total Patients Enrolled
928 Trials studying Breast Cancer
1,536,849 Patients Enrolled for Breast Cancer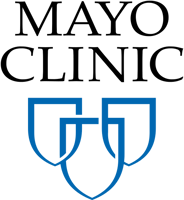 Mayo Clinic
Lead Sponsor
2,958 Previous Clinical Trials
3,449,383 Total Patients Enrolled
84 Trials studying Breast Cancer
17,027 Patients Enrolled for Breast Cancer
Saranya Chumsri
Principal Investigator
Mayo Clinic
8 Previous Clinical Trials
1,161 Total Patients Enrolled
Eligibility Criteria
Age 18+ · Female Participants · 7 Total Inclusion Criteria
Mark "Yes" if the following statements are true for you:
You are willing and able to give samples of your tissues for research purposes.
Frequently Asked Questions
How many individuals are being recruited for this research endeavor?
"Affirmative. According to clinicaltrials.gov, this medical trial has resumed recruitment efforts since its initial posting on July 21st 2022 and most recent update on August 3rd 2022. The research is seeking 50 participants at a single site for enrollment." - Anonymous Online Contributor
Is enrollment for this trial still available to those seeking treatment?
"Affirmative. Clinicaltrials.gov attests to this medical study's current recruitment status, which was initially made available on July 21st 2022 and was most recently revised on August 3rd of the same year. The trial is looking for 50 participants from 1 site." - Anonymous Online Contributor
Has Letrozole been sanctioned by the Federal Drug Administration?
"As this is a Phase 2 study, there are limited data points available on the safety of Letrozole. Consequently, our team at Power has assessed it with an intermediate score of two." - Anonymous Online Contributor
Please Note: These questions and answers are submitted by anonymous patients, and have not been verified by our internal team.