Study Summary
This trial is testing if letrozole is safe and helpful for people with Hepatopulmonary Syndrome.
Study Objectives
1 Primary · 3 Secondary · Reporting Duration: 3 and 6 months
Trial Safety
This is further along than 68% of similar trials
Similar Trials
This histogram enumerates side effects from a completed 2018 Phase 4 trial (NCT02137538) in the Anastrozole ARM group. Side effects include: Fracture with 10%, Acne with 8%, Scoliosis with 5%, Hair loss with 3%, Sacroiliitis with 3%.
Trial Design
2 Treatment Groups
20 Total Participants · 2 Treatment Groups
Primary Treatment: Letrozole · Has Placebo Group · Phase 2
Letrozole Group
Experimental Group · 1 Intervention: Letrozole · Intervention Types: Drug
Placebo Group
PlaceboComparator Group · 1 Intervention: Placebo · Intervention Types: Drug
How many patients have taken this drug
Trial Logistics
Trial Timeline
Reporting: 3 and 6 months
Who is running the clinical trial?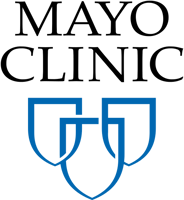 Mayo Clinic
Lead Sponsor
2,949 Previous Clinical Trials
3,447,620 Total Patients Enrolled
1 Trials studying Hepatopulmonary Syndrome
10 Patients Enrolled for Hepatopulmonary Syndrome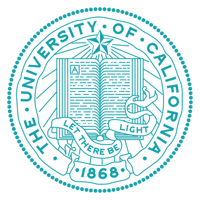 University of California, San Francisco
OTHER
2,312 Previous Clinical Trials
11,758,306 Total Patients Enrolled
Hilary M DuBrock, MD
Principal Investigator
Mayo Clinic
1 Previous Clinical Trials
200 Total Patients Enrolled
Eligibility Criteria
Age 18 - 99 · All Participants · 1 Total Inclusion Criteria
Mark "Yes" if the following statements are true for you:
Frequently Asked Questions
To whom is this research opportunity applicable?
"This clinical experiment seeks to recruit 20 individuals with hepatopulmonary syndrome. Age criteria are between 18 and 99; however, other qualifications must also be met by participants. These include the presence of liver disease or portal hypertension, a contrast-enhanced echocardiogram showing intrapulmonary shunting, an A-a gradient ≥15mmHg (or ≥20mmHg if above 64 years old) and PaO2<80mmHg on arterial blood gas testing, Child-Pugh class A or B liver disease, MELD score < 20 for females who have experienced 12 months of natural amen" - Anonymous Online Contributor
Is this trial accepting new applicants at the present time?
"Affirmative. Clinicaltrials.gov indicates that this trial has been open since January 25th 2021 and is actively searching for 20 volunteers across 2 sites. The most recent update was made on March 23rd 2022." - Anonymous Online Contributor
Is there an age limitation to participating in this experiment?
"This medical trail is recruiting adults aged 18 to 99." - Anonymous Online Contributor
Has Letrozole been sanctioned by the FDA?
"Our safety assessment of letrozole was a 2, as it is only in Phase 2 trials and therefore lacks verifiable evidence for effectiveness." - Anonymous Online Contributor
How many participants are currently enrolled in this research program?
"Affirmative. Clinicaltrials.gov data reveals that this medical trial is still actively seeking patients, having initially been posted on January 25th 2021 and last updated on March 23rd 2022. The study requires 20 individuals to be recruited from 2 separate sites." - Anonymous Online Contributor
What evidence do we have that Letrozole may be beneficial for medical uses?
"Letrozole has been an area of research since 1995, with 18503 trials completed and 154 presently active. A substantial proportion of these investigations are being conducted in San Francisco, California." - Anonymous Online Contributor
What maladies does Letrozole typically address?
"Letrozole can be utilized to manage breast cancer, anovulatory cycle issues, and tamoxifen related treatments." - Anonymous Online Contributor
Please Note: These questions and answers are submitted by anonymous patients, and have not been verified by our internal team.