Study Summary
This trial will test if a supplement can help the flu vaccine work better.
Treatment Effectiveness
Phase-Based Effectiveness
Study Objectives
1 Primary · 8 Secondary · Reporting Duration: 42 days (Day 1, Day 14, Day 15, and day 42)
Brief Fatigue Inventory (BFI)
Gastrointestinal Symptom Rating Scale (GSRS)
Incidence of influenza and Covid-19
Mood and Feelings Questionnaire (MFQ)
Inflammatory cytokine profile
Trial Design
2 Treatment Groups
90 Total Participants · 2 Treatment Groups
Primary Treatment: Influenza Vaccine · Has Placebo Group · Phase 1
Beta-glucan
Experimental Group · 2 Interventions: Influenza Vaccine, Beta-glucan · Intervention Types: Biological, DietarySupplement
Placebo
PlaceboComparator Group · 2 Interventions: Placebo, Influenza Vaccine · Intervention Types: DietarySupplement, Biological
How many patients have taken this drug
Trial Logistics
Logistics
Participation is compensated
You will be compensated for participating in this trial.
Trial Timeline
Reporting: 42 days (day 1, day 14, day 15, and day 42)
Who is running the clinical trial?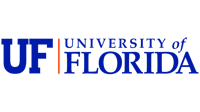 University of Florida
Lead Sponsor
1,274 Previous Clinical Trials
700,076 Total Patients Enrolled
Danstar Ferment AG
UNKNOWN
Eligibility Criteria
Age 50 - 100 · All Participants · 1 Total Inclusion Criteria
Mark "Yes" if the following statements are true for you:
You are going to receive a flu shot.
Who else is applying?
What state do they live in?
What portion of applicants met pre-screening criteria?
Frequently Asked Questions
Has the Influenza Vaccine been given an okay from the FDA?
"The influenza vaccine has been evaluated by our team at Power and given a rating of 1 due to the limited data available concerning its safety and effectiveness in this phase 1 trial." - Anonymous Online Contributor
Is the age limit for participation in this study above twenty years?
"To be enrolled in this medical trial, patients must fall between the ages of 50 and 100. Younger individuals are able to partake in 41 separate studies, while seniors over 65 have 117 different trials available for them." - Anonymous Online Contributor
How many individuals have signed up to take part in this clinical trial?
"Affirmative. According to clinicaltrials.gov, this medical trial was posted on October 12th 2021 and recently updated September 12th 2022; 90 patients are currently being recruited from one center of care." - Anonymous Online Contributor
Are there any vacant slots in this medical research for participants?
"In accordance with clinicaltrials.gov, this trial is searching for participants to take part in the experiment. The initial advertisement was published on 10th December 2021 and was last amended on 9th December 2022." - Anonymous Online Contributor
What are the qualifications for enrolling in this research?
"This study is seeking 90 volunteers aged between 50 and 100 who display healthy aging. To be accepted, individuals must agree to follow the trial's procedures - including taking an influenza vaccine and ingesting a supplement given by the researchers - as well as attending scheduled blood draw appointments and completing surveys." - Anonymous Online Contributor
Please Note: These questions and answers are submitted by anonymous patients, and have not been verified by our internal team.