Study Summary
This trial is testing a new way to detect a heart condition called transthyretin cardiac amyloidosis (TTR-CA) in people with aortic stenosis.
Transthyretin Amyloid Cardiomyopathy

Aortic Stenosis

Amyloidosis
Treatment Effectiveness
Phase-Based Effectiveness
Similar Trials
Study Objectives
1 Primary · 0 Secondary · Reporting Duration: Baseline
Prevalence of TTR-CA in patients with moderate and severe aortic stenosis
Trial Safety
Awards & Highlights
All patients enrolled in this trial will receive the new treatment.
Trial Design
0 Treatment Group
200 Total Participants · 0 Treatment Group
Primary Treatment: Treatment · No Placebo Group · Phase < 1
Who is running the clinical trial?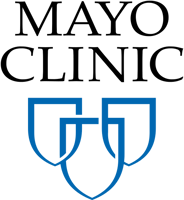 Mayo Clinic
Lead Sponsor
3,008 Previous Clinical Trials
3,513,269 Total Patients Enrolled
Omar F Abou Ezzeddine, MD
Principal Investigator
Mayo Clinic
Eligibility Criteria
Age 65+ · All Participants · 0 Total Inclusion Criteria
Mark "Yes" if the following statements are true for you:
Frequently Asked Questions
What is the participant count for this medical study?
"Affirmative. According to the information hosted on clinicaltrials.gov, this research endeavour is actively recruiting patients and was initially announced on November 1st 2022 with an edit made 10 days later. The study requires a total of 200 participants from just one medical facility." - Anonymous Online Contributor
Are any individuals being sought out to participate in this experiment?
"Yes, indeed. According to clinicaltrials.gov, this research study was first published on November 1st 2022 and the information was recently updated on the 10th of that month. The investigators need 200 participants across one medical centre for the trial's completion." - Anonymous Online Contributor
Please Note: These questions and answers are submitted by anonymous patients, and have not been verified by our internal team.