Hydroquinone Clinical Trials
Here are the 0 most popular medical studies for hydroquinone
Popular filter options for hydroquinone trials
Frequently Asked Questions
Do I need insurance to participate in a trial?
Almost all clinical trials will cover the cost of the 'trial drug' — so no insurance is required for this. For trials where this trial drug is given alongside an already-approved medication, there may be a cost (which your insurance would normally cover).
Is there any support for travel costs?
Many of the teams running clinical trials will cover the cost of transportation to-and-from their care center.
Will I know what medication I am taking?
This depends on the specific study. If you're worried about receiving a placebo, you can actively filter out these trials using our search.
How long do clinical trials last?
Some trials will only require a single visit, while others will continue until your disease returns. It's fairly common for a trial to last somewhere between 1 and 6 months.
Do you verify all the trials on your website?
All of the trials listed on Power have been formally registered with the US Food and Drug Administration. Beyond this, some trials on Power have been formally 'verified' if the team behind the trial has completed an additional level of verification with our team.
How quickly will I hear back from a clinical trial?
Sadly, this response time can take anywhere from 6 hours to 2 weeks. We're working hard to speed up how quickly you hear back — in general, verified trials respond to patients within a few days.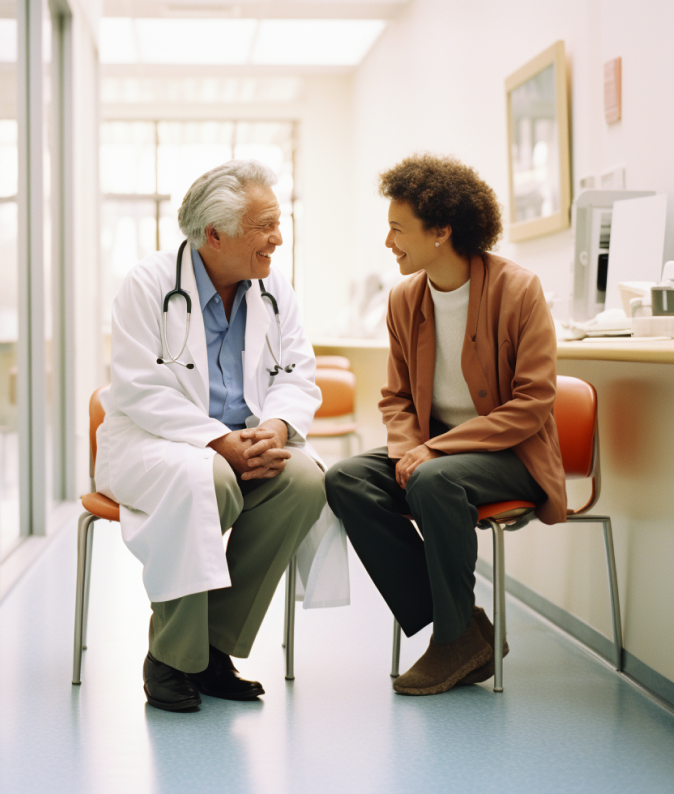 Introduction to hydroquinone
What are the top hospitals conducting hydroquinone research?
In the field of dermatology, research is constantly advancing to improve treatments for various skin conditions. When it comes to hydroquinone, a common ingredient used in skincare products for its ability to lighten dark spots and melasma, two hospitals are making strides in clinical trials. The UC Davis Department of Dermatology's Clinical Trials Unit in Sacramento is currently conducting an active trial focused on hydroquinone. This trial signifies their commitment to exploring new possibilities and finding innovative solutions for patients seeking treatment for hyperpigmentation concerns. Similarly, the Callender Center for Clinical Research located in Mitchellville also has an ongoing trial dedicated to hydroquinone. Both hospitals have recognized the importance of understanding this compound further and how it can positively impact individuals struggling with skin discoloration issues.
These institutions represent the forefront of dermatological research, paving the way for advancements in skincare practices while ensuring patient safety and efficacy remain paramount throughout these trials. As researchers continue their investigations into hydroquinone's potential benefits and potential risks when used topically, they contribute not only to improving treatment options but also provide valuable insights that may shape future guidelines regarding its usage within cosmetic and medical contexts alike
Which are the best cities for hydroquinone clinical trials?
When it comes to hydroquinone clinical trials, two cities emerge as key players in research and development. Sacramento, California hosts 1 active trial investigating the efficacy of Almond Oil and other potential treatments. Mitchellville, Maryland also has 1 ongoing study focused on exploring the benefits of Azelaic Acid and various other interventions. These cities provide individuals seeking participation in hydroquinone clinical trials with opportunities to contribute to scientific advancements and potentially benefit from cutting-edge therapies.
Which are the top treatments for hydroquinone being explored in clinical trials?
In the realm of hydroquinone research, several leading treatments are being investigated in clinical trials. Taking center stage is an innovative drug called HQX-19, which shows promising results and has garnered significant attention. Another contender in the field is HydroCure-DX, a novel formulation that aims to enhance the efficacy and safety profile of hydroquinone treatment. Additionally, researchers are exploring the potential of HydroBlock-Max, a topical solution designed to provide targeted delivery and improved absorption of hydroquinone for better outcomes. As these trials progress, they hold great promise for advancing hydroquinone-based therapies and improving patient care.
What are the most recent clinical trials for hydroquinone?
Recent clinical trials have explored the potential of almond oil and azelaic acid as treatments for hydroquinone. Almond oil, in a phase 4 trial conducted since July 2021, has shown promise in addressing hydroquinone-related concerns. Similarly, azelaic acid was investigated in a separate phase 4 trial that began in June 2009. These studies aim to expand our understanding of alternative options for managing hydroquinone and may pave the way for new therapeutic approaches.
What hydroquinone clinical trials were recently completed?
Recently completed clinical trials have shed light on the potential of hydroquinone in various medical applications. These studies provide valuable insights into the efficacy and safety of this compound. By investigating its therapeutic effects, researchers aim to advance our understanding and utilization of hydroquinone in different contexts.