Study Summary
This trial will be testing a machine learning algorithm that predicts blood pressure responses to blood loss by analyzing arterial waveforms.
Low Blood Pressure and Shock
Study Objectives
1 Primary · 1 Secondary · Reporting Duration: One day of study visit
Trial Design
1 Treatment Group
100 Total Participants · 1 Treatment Group
Primary Treatment: Assigned Interventions · No Placebo Group · N/A
Healthy Volunteer
Experimental Group · 1 Intervention: Assigned Interventions · Intervention Types: Other
Trial Logistics
Trial Timeline
Reporting: one day of study visit
Who is running the clinical trial?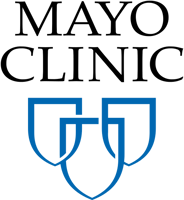 Mayo Clinic
Lead Sponsor
2,958 Previous Clinical Trials
3,449,351 Total Patients Enrolled
Timothy B Curry
Principal Investigator
Mayo Clinic
1 Previous Clinical Trials
24 Total Patients Enrolled
Eligibility Criteria
Age 18 - 55 · All Participants · 4 Total Inclusion Criteria
Mark "Yes" if the following statements are true for you:
Frequently Asked Questions
Does this experiment accept applicants aged eighty or older?
"According to the requirements for enrollment, the lower bound age is 18 and there's an upper limit of 55." - Anonymous Online Contributor
Are there still vacancies available for participants in this research project?
"As documented on clinicaltrials.gov, this research study is presently enlisting participants. It was first advertised in May 2021 and amended for the last time at the end of May 2022." - Anonymous Online Contributor
How many volunteers have signed up for participation in this experiment?
"Affirmative. According to the records available on clinicaltrials.gov, this medical trial commenced recruitment on May 12th 2021 and is still recruiting new participants as of May 25 2022. It requires 100 individuals at one location." - Anonymous Online Contributor
Am I eligible to participate in the current trial?
"This clinical trial is searching for 100 participants that are between 18 and 55 years old, displaying symptoms of hypotension." - Anonymous Online Contributor
Please Note: These questions and answers are submitted by anonymous patients, and have not been verified by our internal team.