Your session is about to expire
We'll log you out in 60 seconds unless you choose to continue
← Back to Search
Eligibility Criteria Checklist
Specific guidelines that determine who can or cannot participate in a clinical trial
Must have
Localized or generalized vitiligo that involves a non mucosal or acral site.
Must not have
Be younger than 18 years old
Follow Up
3-5 weeks after each treatment session
Study Summary
This trial is studying the effectiveness of corticosteroid injections to treat vitiligo, a skin condition causing white patches and marks. The effects & safety of the injections are being compared over 4-6 months.
Eligibility Criteria
Inclusion Criteria
You will be eligible if you check "Yes" for the criteria below
Timeline
Screening ~ 3 weeks
3 visits
Follow Up ~ 3-5 weeks after each treatment session
Follow Up ~
3-5 weeks after each treatment session
This trial's timeline: 3 weeks for screening, Varies for treatment, and 3-5 weeks after each treatment session for reporting.
Treatment Details
Study Objectives
Outcome measures can provide a clearer picture of what you can expect from a treatment.
Assessment of the degree of repigmentation based on the modified VASI score for each half. We will consider the treatment successful if there was ≥50% change in modified VASI score from baseline.
Secondary outcome measures
Assessment of side effects in each half including atrophy, telangiectasia, hyperpigmentation and hypopigmentation using a severity scale as follows: 0=none, 1=mild, 2=moderate, 3=severe.
Awards & Highlights
All patients enrolled in this study will receive some form of active treatment.
Trial Design
Group I: A: Triamcinolone acetonide
Active Control
1 Intervention
Injections will be given within one half of a single vitiligo patch. The concentration of triamcinolone acetonide (TA) that will be used initially is 2.5 mg/ml. Dilution will be done using a bacteriostatic normal saline. Each half will receive injections with either TA 2.5 mg/ml or normal saline as a control. Only one investigator will know the intervention each half has received. If the patient did not show any evidence of repigmentation during the 3rd visit (i.e. after two injection sessions with TA 2.5 mg/ml) , the concentration of TA will be increased to 5 mg/ml. A total of 4 injections will be given over 4 visits. The treatment will be repeated every 3 to 5 weeks for a total of 4 treatment sessions.
Group II: B: Normal saline
Placebo Group
1 Intervention
Bacteriostatic normal saline will injected into one half of the vitiligo patch.
Who is running the clinical trial?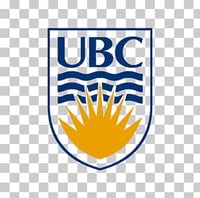 University of British Columbia
Lead Sponsor
1,381 Previous Clinical Trials
1,944,968 Total Patients Enrolled
4 Trials studying Vitiligo
107 Patients Enrolled for Vitiligo
Harvey Lui, MD, FRCPC
Principal Investigator
University of British Columbia
3 Previous Clinical Trials
62 Total Patients Enrolled
3 Trials studying Vitiligo
62 Patients Enrolled for Vitiligo
Frequently Asked Questions
These questions and answers are submitted by anonymous patients, and have not been verified by our internal team.
Share this study with friends