Popular filter options for vaginal atrophy trials
Frequently Asked Questions
Do I need insurance to participate in a trial?
Almost all clinical trials will cover the cost of the 'trial drug' — so no insurance is required for this. For trials where this trial drug is given alongside an already-approved medication, there may be a cost (which your insurance would normally cover).
Is there any support for travel costs?
Many of the teams running clinical trials will cover the cost of transportation to-and-from their care center.
Will I know what medication I am taking?
This depends on the specific study. If you're worried about receiving a placebo, you can actively filter out these trials using our search.
How long do clinical trials last?
Some trials will only require a single visit, while others will continue until your disease returns. It's fairly common for a trial to last somewhere between 1 and 6 months.
Do you verify all the trials on your website?
All of the trials listed on Power have been formally registered with the US Food and Drug Administration. Beyond this, some trials on Power have been formally 'verified' if the team behind the trial has completed an additional level of verification with our team.
How quickly will I hear back from a clinical trial?
Sadly, this response time can take anywhere from 6 hours to 2 weeks. We're working hard to speed up how quickly you hear back — in general, verified trials respond to patients within a few days.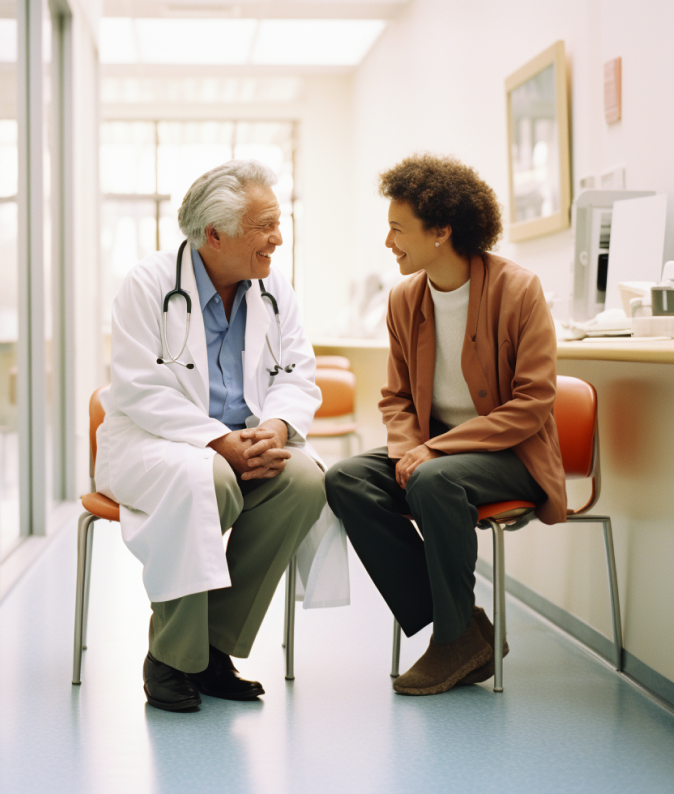 Introduction to vaginal atrophy
What are the top hospitals conducting vaginal atrophy research?
When it comes to addressing the challenging condition of vaginal atrophy, several hospitals are actively engaged in groundbreaking clinical trials. Among them is Orange Coast Women's Medical Group in Laguna Hills, which currently has one active trial focused on this specific issue. Although their overall record boasts only two previous trials related to vaginal atrophy, the fact that they initiated their first trial as recently as 2022 demonstrates their commitment to advancing research and treatment options for patients. In Sarasota, Site 117 is also conducting an ongoing clinical trial for vaginal atrophy, showcasing a dedication to finding innovative solutions for this condition. Similarly, Site 113 in Norcross and Site 104 in Wichita are each undertaking one active trial aimed at improving outcomes for individuals experiencing vaginal atrophy. These locations may have yet to contribute historically significant findings regarding the condition but signify a promising shift towards understanding and treating this often-overlooked aspect of women's health. Lastly, located in Birmingham is Site 10112 where significant efforts towards addressing vaginal atrophy are being made through an active clinical trial; while no historical records exist thus far from this site's involvement with this particular ailment,it indicates a growing recognition of the importance of researching viable treatments.
These hospitals' participation shines light on an often neglected area within women's healthcare – providing hope that advancements will be made not just in raising awareness but also developing effective interventions for those affected by vaginal atrophy. By investing resources into these trials and pushing boundaries within medical science,collaborations among various institutions nationwide aim to improve quality of life experiences and offer fresh perspectives on managing this widely prevalent condition faced by many women worldwide
Which are the best cities for vaginal atrophy clinical trials?
When it comes to vaginal atrophy clinical trials, several cities are actively conducting research in this field. Norcross, Georgia; Wichita, Kansas; Birmingham, Alabama; Sacramento, California; and Miami Lakes, Floridaam, Alabama; Sacramento, California; and Miami Lakes, Florida are all hosting two active trials each. These studies primarily focus on the effectiveness of Estradiol vaginal inserts with a dosage of 4 mcg as well as other potential treatment options. With multiple locations across different states participating in these trials, individuals experiencing vaginal atrophy have access to various research opportunities that aim to improve their well-being and quality of life.
Which are the top treatments for vaginal atrophy being explored in clinical trials?
Vaginal atrophy, a condition affecting many women, is currently being addressed in clinical trials with the exploration of two top treatments. Estradiol, introduced in 2016 and now involved in one active trial dedicated to vaginal atrophy, shows promising potential. Equally noteworthy is the estradiol vaginal insert which made its debut in 2020 and has also garnered attention through one ongoing trial specifically focused on this condition. With further research and development, these treatments may offer much-needed relief for individuals experiencing vaginal atrophy.
What are the most recent clinical trials for vaginal atrophy?
The field of vaginal atrophy research has witnessed several recent clinical trials, offering hope for those affected by this condition. One such trial focused on the efficacy of estradiol in treating vaginal atrophy and reached Phase 4, making it a significant milestone in advancing our understanding of this treatment option. Additionally, another study examined the use of estradiol vaginal inserts specifically designed to alleviate symptoms associated with vaginal atrophy. By narrowing down potential treatments through rigorous testing and evaluation, these trials provide valuable insights into managing and improving outcomes for individuals battling vaginal atrophy.
What vaginal atrophy clinical trials were recently completed?
Several recent clinical trials have made significant strides in addressing vaginal atrophy, a common condition affecting many women. One notable study, sponsored by the University of California, recently completed its investigation into the effectiveness of an innovative treatment method. Another trial conducted by the National Institute for Health Research explored a different approach to managing this condition and reached completion not long ago. These advancements showcase the dedication of researchers in their mission to improve treatments for vaginal atrophy and provide hope for those experiencing its symptoms.