Your session is about to expire
We'll log you out in 60 seconds unless you choose to continue
← Back to Search
Eligibility Criteria Checklist
Specific guidelines that determine who can or cannot participate in a clinical trial
Must have
Patient must have histologically confirmed adenocarcinoma (usual/classic/NOS), squamous cell carcinoma, adenosquamous carcinoma (Including glassy cell)
Patient must have a negative urine pregnancy test within 30 days of surgery in pre-menopausal women
Must not have
Be younger than 18 years old
ROCC Trial Summary
This trial is comparing two methods of treatment for cervical cancer to see which one is more effective.
ROCC Trial Eligibility Criteria
Inclusion Criteria
You will be eligible if you check "Yes" for the criteria below
ROCC Trial Timeline
Screening ~ 3 weeks
3 visits
This trial's timeline: 3 weeks for screening, Varies for treatment, and 36 months for reporting.
Treatment Details
Study Objectives
Outcome measures can provide a clearer picture of what you can expect from a treatment.
Awards & Highlights
All patients enrolled in this study will receive some form of active treatment.
ROCC Trial Design
Group I: Robotic radical hysterectomy
Experimental Treatment
1 Intervention
Group II: Open radical hysterectomy
Active Control
1 Intervention
Who is running the clinical trial?
GOG Foundation
Lead Sponsor
38 Previous Clinical Trials
13,628 Total Patients Enrolled
Intuitive Foundation
UNKNOWN
1 Previous Clinical Trials
27 Total Patients Enrolled
Kristin Bixel, MD
Study Chair
The Ohio State Unversity
Media Library


Eligibility Criteria:
This trial includes the following eligibility criteria:
Your cancer type should be one of the specific types listed, and not include certain types like neuroendocrine or specific types of adenocarcinoma.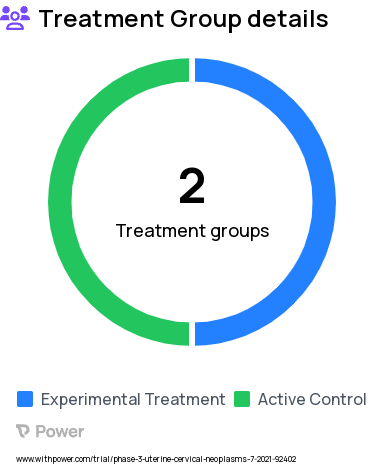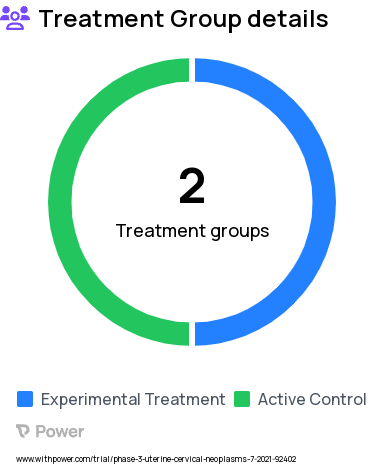 Research Study Groups:
This trial has the following groups:
Group 1: Robotic radical hysterectomy
Group 2: Open radical hysterectomy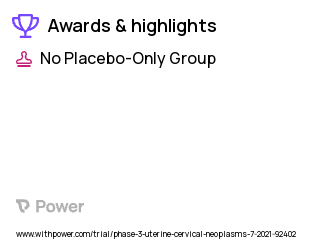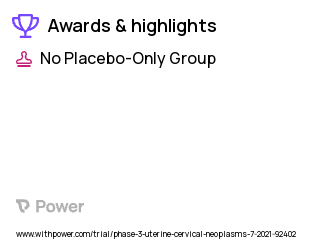 Awards:
This trial has 1 awards, including:
No Placebo-Only Group - All patients enrolled in this study will receive some form of active treatment.
Timeline:
This trial has the following timeline:
Screening: It may take up to 3 Weeks to process to see if you qualify in this trial.
Treatment: The duration you will receive the treatment varies.
Follow Ups: You may be asked to continue sharing information regarding the trial for 6 Months after you stop receiving the treatment.
Frequently Asked Questions
These questions and answers are submitted by anonymous patients, and have not been verified by our internal team.
What is the geographic scope of this trial's implementation?
"This medical trial is being held at St. Vincent Hospital and Health Care Center Inc in Indianapolis, Indiana, Chattanooga's Program in Women's Oncology in Chattanooga, Tennessees Oncolois, Indiana, Chattanooga's Program in Women's Oncology in Chattanooga, Tennessee, Kettering Health Cancer Center in Kettering Ohio as well as 7 other sites."
Is there an enrollment period for participants currently open?
"According to clinicaltrials.gov, this experiment is actively enrolling participants. The trial was first publicized on March 22nd 2022 and the most recent amendment made to it occurred April 13th of that year."
How many participants are engaged in this experiment?
"Affirmative. Details on clinicaltrials.gov demonstrate that, as of April 13th 2022, this research is still recruiting volunteers. Initially posted on March 22nd 2022, the trial seeks 840 participants from 7 distinct medical facilities."
Share this study with friends