Other
Melatonin for COVID-19
University at Buffalo, Buffalo, NY
Targeting 2 different conditions
Melatonin

+1 more
Phase 2
Waitlist Available
Led by Margarita L Dubocovich, Ph.D.
Research Sponsored by State University of New York at Buffalo
Eligibility Criteria Checklist
Specific guidelines that determine who can or cannot participate in a clinical trial
Must have
Male or non-pregnant female adult ≥18 years of age at time of enrollment.
Women of childbearing potential must agree to use at least one primary form of contraception for the duration of the study.
Must not have
Be younger than 18 years old
Study Summary
This trial will test if melatonin is safe and effective in treating adults suspected to have COVID-19.
Eligibility Criteria
Inclusion Criteria
You will be eligible if you check "Yes" for the criteria below
Timeline
Screening ~ 3 weeks
3 visits
This trial's timeline: 3 weeks for screening, Varies for treatment, and 28 days for reporting.
Treatment Details
Study Objectives
Outcome measures can provide a clearer picture of what you can expect from a treatment.
Cumulative Incidence of Treatment-Emergent Adverse Events
Secondary outcome measures
COVID-19 related symptoms
+1 more
Side effects data
From 2014 Phase 2 trial • 40 Patients • NCT01114373
39%
Early Morning Wakening
Trial Design
Group I: Melatonin
Experimental Treatment
1 Intervention
Melatonin will be administered orally as a 10 mg dose three times a day for 14 days. Size 4 clear vegetable cellulose capsules containing 10 mg melatonin, microcrystalline cellulose, and rice concentrate prepared by Life Extension® will be over-encapsulated in opaque gelatin capsules. Over-encapsulation of melatonin treatments will be done by the research pharmacist and will be mailed to study subjects directly by courier. Melatonin capsules will be stored at room temperature.
Group II: Control
Placebo Group
1 Intervention
Placebo capsules will be prepared with opaque gelatin capsules, filled using methylcellulose and over-encapsulated to appear identical to interventional drug. Placebo capsules will be given orally in the same regimen as intervention (three times daily for 14 days). Capsules will be prepared by the research pharmacist and will be mailed to study subjects directly by courier. Placebo capsules will be stored at room temperature.
How many patients have taken this drug
Who is running the clinical trial?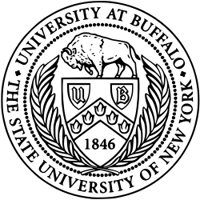 State University of New York at Buffalo
Lead Sponsor
232 Previous Clinical Trials
48,023 Total Patients Enrolled
2 Trials studying COVID-19
53 Patients Enrolled for COVID-19
Margarita L Dubocovich, Ph.D.
Principal Investigator
University at Buffalo
Frequently Asked Questions
These questions and answers are submitted by anonymous patients, and have not been verified by our internal team.
Is this an innovative research endeavor?
"Since 2007, Melatonin has been the subject of 24 live studies spread across 9 countries and 12 cities. This journey began in 2007 with a 20 participant study backed by Eli Lilly & Co., culminating in formal drug approval for this medication."
What potential pitfalls are associated with Melatonin supplementation?
"Pre-existing data affirms the safety of Melatonin, thus it recieved a score of 2 on our scale. As this is only in Phase 2, there is no evidence yet to support efficacy."
Is enrollment for this experiment still available?
"Correct. According to the clinicaltrials.gov website, this investigation is currently recruiting participants and was initially posted on November 6th 2020 with recent changes made as of March 10th 2022. The overall goal is to recruit 30 patients from one particular site."
Are there any other empirical studies which have examined the efficacy of Melatonin?
"There are currently 24 medical trials actively researching the effects of Melatonin, with 4 trials in their concluding Phase 3. Although most studies take place around Houston, Texas, investigations into this medication span across 25 different sites."
How many individuals have been selected for participation in this experiment?
"Indeed, the clinicaltrials.gov portal confirms that this medical trial is currently recruiting patients. It was initially posted on November 6th 2020 and has been recently updated on March 10th 2022. A total of 30 participants are needed at one research centre for successful completion of this study."
Recent research and studies