Learn More About Covid Research Studies
What Are Covid Research Studies?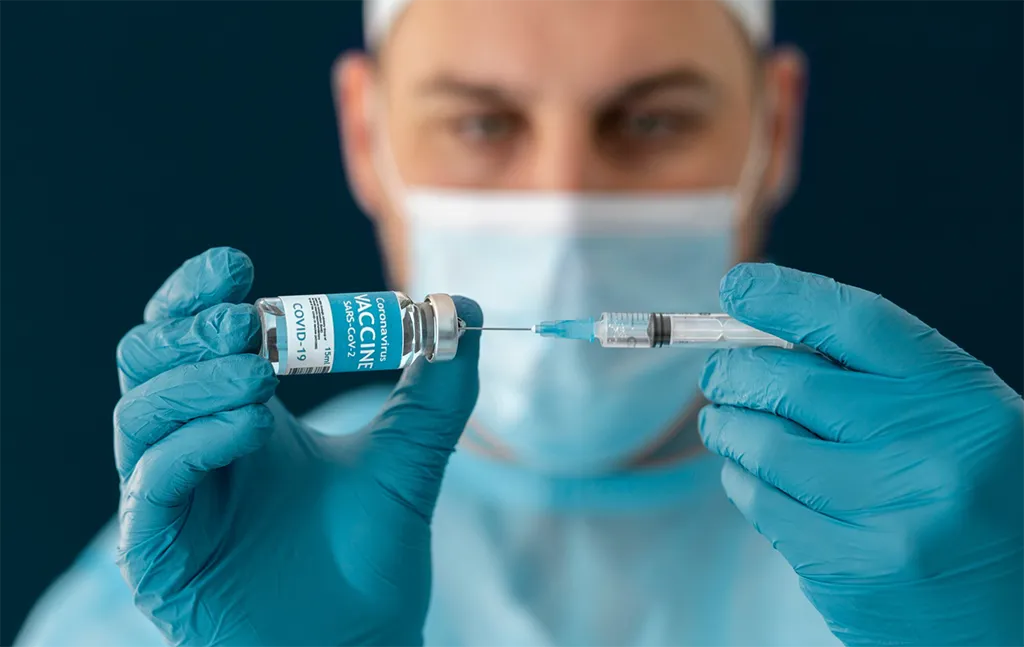 To address the numerous issues in the fight against COVID-19, various research investigations are required. The COVID-19 epidemic has made it clear how crucial it is to have made investments in an integrated research infrastructure to safeguard a country's health.
To establish the science for a successful, evidence-based response to the COVID-19 danger, the rich community of top-tier doctors and research scientists came together and collaborated. Based on a drastically reduced staff primarily assigned to front-line clinical duty, urgent public health research investigations were established in record-breaking time.
There are too many vital studies to list them all individually, but their effect saved many lives. Following the influenza pandemic in 2009, numerous research that had been "hibernating" was revived in preparation for the following threat to the general populace. These have aided in adequately describing the danger and creating the disease models necessary to support legislative choices and the distribution of financial resources for healthcare.
Why Is Covid Being studied in Covid Research Studies?
Unprecedented global research has been conducted as a result of the COVID-19 epidemic. This epic pandemic has brought to light the influence on ongoing research at the time of the epidemic, the value and difficulties of real-time pandemic research, and the significance of a pediatrician-scientist workforce. This epidemic will have a lasting effect on research as we work to contain it and move past it.
Perhaps it goes without saying that the initial stage has been to properly comprehend the situation and create plans for what is likely to come next. For instance, the ISARIC project seeks to provide urgent answers to problems regarding COVID-19, such as how long a person remains contagious and the most accurate diagnosis method.
The next step was to investigate what current medications and other treatments could do to combat this onslaught of sickness. In other words, the repurposing of equipment and medications that have been studied in controlled clinical trials throughout the nation and include pre-clinical or clinical data from similar viral illnesses like MERS and SARS.
The worldwide pandemic serves as a reminder of the value of research, a strong research infrastructure, and financing for PHE/disaster preparedness, response, and resilience. With so many people dying, businesses collapsing, and lives drastically altered, the stakes in this global epidemic have never been higher. The most effective COVID-19 mitigation and crisis resolution require high-quality research that aligns with the most important social objectives and produces reliable data and useful information.
What Are Some Treatments Found in Covid Research Studies?
The antiviral medication Veklury (remdesivir) has FDA approval for use in adults and some paediatric COVID-19 patients. Intravenous treatment is being used (IV). Olumiant, an immune modulator, has also received FDA approval for use in some hospitalized people who have COVID-19.
The FDA may, under certain circumstances, permit the use of unapproved medications or unapproved uses of licensed pharmaceuticals during public health crises. An emergency use authorization is (EUA). The FDA's EUA website contains a list of therapeutic medicines that have EUA authorization. These goods are not a replacement for the COVID-19 vaccine.
For individuals with COVID-19, two oral antiviral medications, Lagevrio (molnupiravir) and Paxlovid, are also approved. There is solid scientific evidence that these medications can lower the risk of developing severe illness, including the need for hospitalization and death. Contact your healthcare practitioner to find out whether these treatment choices are appropriate for those who have tested positive and are showing symptoms of Covid.
The FDA continuously assesses how evolving variations impact the authorized and approved COVID-19 medicines. The FDA may declare that therapy is no longer appropriate for use at this time if data indicate that the recommended dose of a medication is unlikely to be effective against a recently discovered variation.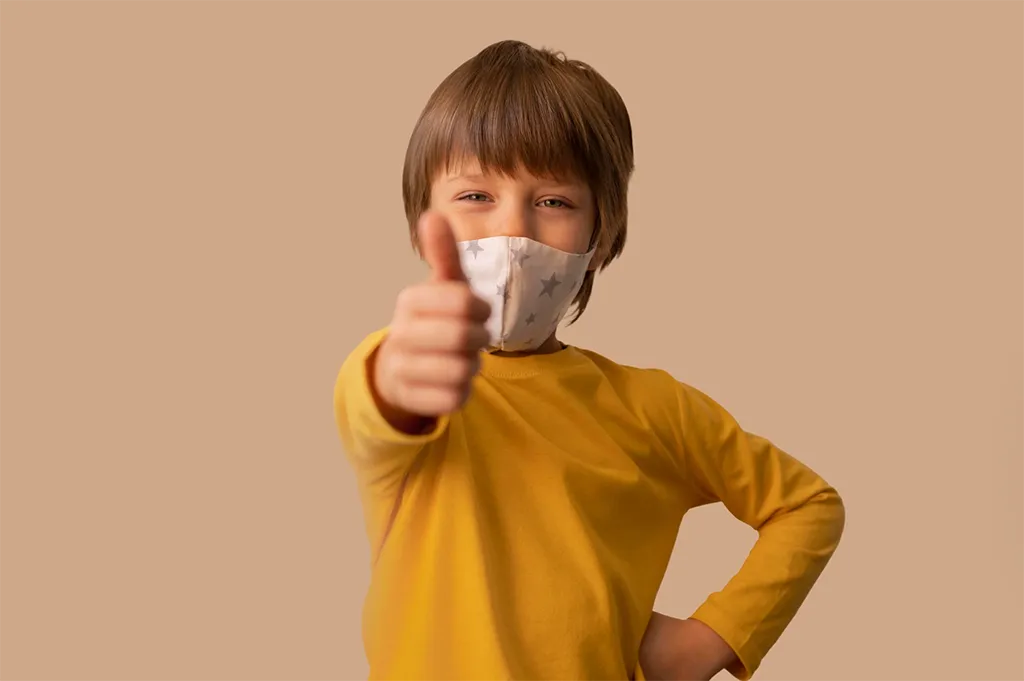 A medication that can help prevent you from contracting COVID-19, tixagevimab plus cilgavimab (EVUSHELDTM), received emergency authorization from the FDA. Patients receive two consecutive intramuscular (IM) injections of EVUSHELDTM, which includes two distinct antibodies, before they show any symptoms. It has been recommended for those with a moderately weakened immune system or a severe allergy to the COVID-19 vaccination. EVUSHELDTM may provide reduced defense against specific Omicron variant strains. Even if you get EVUSHELDTM, it's crucial to practice numerous forms of preventive.
Paxlovid is presently approved for use in the United States in emergency situations, but Pfizer has announced that it plans to apply for Paxlovid's full FDA clearance in patients at a high risk of developing severe COVID-19. Pfizer has been conducting many studies to evaluate the safety and efficacy of Paxlovid prior to this release. The effectiveness of Paxlovid in treating COVID-19 patients at low, moderate, or high risk of developing severe disease has been examined.
Recent research results, which included participants at average risk for serious disease, were contradictory. Although the study's main objective wasn't achieved, Paxloxid still seemed to assist lower the chance of hospitalization or mortality compared to a placebo.
What Are Some of the Breakthrough Covid Research Studies?
2021: Analyzing the Psychosocial Effects of the COVID-19 Pandemic - Sponsored by the Suleyman Demirel University, this study was carried out to analyze the psychosocial effects of the Covid-19 pandemic on dental professionals using the Turkish version of the fear of covid-19 and coronavirus anxiety scales.
2020: Trial of Lopinavir–Ritonavir in Adults Hospitalized with Severe Covid-19 – In this study, patients received either lopinavir-ritonavir twice daily for 14 days in addition to conventional therapy, or standard care alone, according to a 1:1 randomization. The main outcome was the time to clinical improvement, which was determined as the interval between randomization and a two-point improvement on a seven-category ordinal scale or hospital release, whichever occurred first. No advantage of lopinavir-ritonavir therapy over usual care was shown in hospitalized adult patients with severe Covid-19. Future clinical trials in very unwell individuals might confirm or rule out the probability of a therapeutic benefit.
2020: The Anticoagulant Nafamostat Potently Inhibits SARS-Cov-2 Infection in Vitro - No medication has been proven to be adequately successful for treating COVID-19, although the SARS-CoV-2 virus that causes the disease is spreading quickly around the world. Prior research revealed that the existing medication nafamostat mesylate, used to treat disseminated intravascular coagulation (DIC), efficiently prevented MERS-CoV S protein-initiated cell fusion and prevented MERS-CoV infection of Calu-3 cells derived from human lung epithelium. Here, the researchers developed a quantitative fusion test that is reliant on the SARS-CoV-2 S protein, ACE2, and TMPRSS2, and they discovered that the fusion was blocked by nafamostat mesylate whereas camostat mesylate was only around ten times active.
2020: Observational Study of Hydroxychloroquine in Hospitalized Patients with Covid-19 - Without solid justification, hydroxychloroquine was extensively given to patients with Covid-19. At a major medical facility in New York City, researchers looked at the connection between the use of hydroxychloroquine and intubation or death. The patients who were intubated, died, or were released from the hospital within 24 hours of their presentation to the emergency room were excluded from the data collection, which covered all consecutive patients hospitalized with Covid-19. Administration of hydroxychloroquine was not linked to a significantly decreased or higher incidence of the composite end point of intubation or death in this observational analysis of patients with Covid-19 who had been hospitalized in the hospital. This study proved that there is a need for controlled, random studies of hydroxychloroquine in Covid-19 patients.
2021: Depression and anxiety among pregnant mothers in the initial stage of the Coronavirus Disease - In Shiraz, Iran, throughout the months of March and April 2020, cross-sectional research was carried out. Included were expectant moms who had enrolled at maternity centers connected to Shiraz University of Medical Sciences. The short form of the Depression Anxiety Stress Scales (DASS-21) was used to assess depression, anxiety, and stress, together with sociodemographic, obstetrical, and medical histories. A p-value of 0.05 or less was regarded as significant. Women who were expecting had an increased likelihood of having an abnormal level of anxiety subscale if they had lower SRH and two or more comorbidities. The findings showed that SRH and medical insurance status were related to an elevated degree of depression. During the COVID-19 pandemic, the likelihood of experiencing high anxiety levels in pregnant women was raised by the presence of comorbid conditions and poor SRH.
Who Are the Key Opinion Leaders/Researchers/Institutions on Covid Research Studies?
Department of Human Ecology, University of California – The University of California has been one of the institutions at the forefront of Covid-19 research. Their studies on understanding Covid19 and the role of knowledge in promoting adherence to protective behaviors helped improve educational policies. Participants completed measures of knowledge, sickness expectancies, and protective actions.
While adjusting for demographics, the researchers performed chi-square tests to look for correlations between factors and logistic regressions to assess the moderation models that predicted adherence (low, high). By reducing the negative impacts of pessimistic sickness expectancies, knowledge encourages preventative activities. Workers considered essential are more likely to have low knowledge levels and high expectancies for sickness, which suggests that educational initiatives may be necessary.
University of Oxford – The University of Oxford sponsored the Panoramic study, which the National Institute of Health and Care Research funded. The research study was conducted to find out more about new antiviral treatments to reduce the need for hospitalization in Covid patients. Over 26,000 people have been enrolled in the PANORAMIC trial, including over 1000 people from Northern Ireland. Paxlovid, another antiviral, is now being researched in the study. The purpose of the trial is to determine if these novel oral antiviral medications might hasten the recovery of higher-risk individuals in the early stages of coronavirus infection and, as a result, lower the number of patients admitted to hospitals.