Antioxidant
Melatonin for Ischemic Stroke
University of Florida College of Medicine-Jacksonville, Jacksonville, FL
Targeting 3 different conditions
Melatonin
N/A
Waitlist Available
Led by Jonathan Greco, DO
Research Sponsored by University of Florida
Eligibility Criteria Checklist
Specific guidelines that determine who can or cannot participate in a clinical trial
Must have
Adult patients admitted to the Neuroscience Critical Care Unit with a confirmed ischemic stroke
Patients with a clinical history and examination consistent with an ischemic stroke (stroke must be confirmed by a brain CT and/or MRI scan)
Must not have
Be younger than 18 years old
Follow Up
baseline, week 1
Study Summary
This trial will compare levels of a protein involved in inflammation before and after taking melatonin, to see if the supplement can help reduce inflammation after a stroke.
Eligibility Criteria
Inclusion Criteria
You will be eligible if you check "Yes" for the criteria below
Timeline
Screening ~ 3 weeks
3 visits
Follow Up ~ baseline, week 1
Follow Up ~
baseline, week 1
This trial's timeline: 3 weeks for screening, Varies for treatment, and baseline, week 1 for reporting.
Treatment Details
Study Objectives
Outcome measures can provide a clearer picture of what you can expect from a treatment.
Change in serum Interleukin 6 (IL 6)
Side effects data
From 2014 Phase 2 trial • 40 Patients • NCT01114373
39%
Early Morning Wakening
Awards & Highlights
All patients enrolled in this study will receive some form of active treatment.
Trial Design
Group I: Melatonin Group
Experimental Treatment
1 Intervention
Participants will receive 3mg of melatonin at 18:00 (+/- one hour) each evening up to seven days or for the duration of his or her hospital stay.
Group II: No Melatonin Group
Active Control
1 Intervention
Participants will receive no melatonin for the length of their hospital stay.
How many patients have taken this drug
Who is running the clinical trial?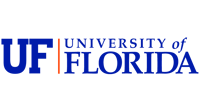 University of Florida
Lead Sponsor
1,295 Previous Clinical Trials
703,778 Total Patients Enrolled
2 Trials studying Ischemic Stroke
55 Patients Enrolled for Ischemic Stroke
Jonathan Greco, DO
Principal Investigator
University of Florida
Andreja Packard, MD, PhD
Principal Investigator
University of Florida
Frequently Asked Questions
These questions and answers are submitted by anonymous patients, and have not been verified by our internal team.
Are seniors over the age of sixty permitted to join this experiment?
"The parameters of this trial delineates that suitable applicants should be aged between 18 and 85. According to research, there are 39 trials for people under the age of 18 and 1055 for those beyond 65 years old."
Are researchers still recruiting participants for this investigation?
"According to clinicaltrials.gov, this trial is not presently enrolling patients. It was initially published on April 1st 2022 and the records were last updated February 3rd 2022. Nevertheless, there are over one thousand other studies currently looking for volunteers in similar fields of research."
What particular criteria must potential participants meet to qualify for this experiment?
"This medical intervention is available to individuals aged 18-85 who have suffered a wake-up stroke. 45 patients are being recruited for the study."