Opioid Antagonist
Low-Dose Naltrexone for Chronic Fatigue Syndrome
Led By Luis Nacul, MD, PhD
Research Sponsored by Luis Nacul
Eligibility Criteria Checklist
Specific guidelines that determine who can or cannot participate in a clinical trial
Must have
Meet the clinical diagnostic criteria for PCFS
Be older than 18 years old
Must not have
Be younger than 18 years old
Study Summary
This trial will study whether low-dose naltrexone can help with symptoms of Post-COVID-19 Fatigue Syndrome. LDN is a medication that is given in doses of 1-4.5 mg and is safe and well-tolerated. It may help to reduce pain and inflammation and improve well-being and immune function.
Chronic Fatigue Syndrome (CFS)
Eligibility Criteria
Inclusion Criteria
You will be eligible if you check "Yes" for the criteria below
You have been

diagnosed with PCFS

according to specific clinical criteria.
Timeline
Screening ~ 3 weeks
3 visits
This trial's timeline: 3 weeks for screening, Varies for treatment, and 16 weeks for reporting.
Treatment Details
Study Objectives
Outcome measures can provide a clearer picture of what you can expect from a treatment.
Secondary outcome measures
Self-reported Quality of Life
+1 more
Clinical Endurance/ Strength Parameters
Exploratory outcome: Anxiety
Exploratory outcome: Changes in inflammatory marker values in peripheral blood
+9 more
Side effects data
From 2020 Phase 2 trial • 43 Patients • NCT04409041
Study treatment Arm
Treatment Group (Low-dose Naltrexone)
Trial Design
Group I: Low-Dose Naltrexone
Experimental Treatment
1 Intervention
The Low-Dose Naltrexone (LDN) will be provided as a compounded capsule starting at a strength of 1mg/day of naltrexone and increasing up to a maximum of 4.5 mg/day. The compounding pharmacy will compound the needed doses in Capsugel® empty gelatin based capsules using Naltrexone Hydrochloride Tablets and CELLULOSE.
Group II: Placebo
Placebo Group
1 Intervention
Matching placebo capsule will be created by compounding pharmacy to look exactly like the LDN doses. The compounding pharmacy will compound the placebo in Capsugel® empty gelatin based capsules using CELLULOSE.
How many patients have taken this drug
Who is running the clinical trial?
Vancouver Island Health Authority
OTHER
16 Previous Clinical Trials
4,449 Total Patients Enrolled
44 Previous Clinical Trials
7,496 Total Patients Enrolled
Vancouver Coastal Health
OTHER_GOV
36 Previous Clinical Trials
11,848 Total Patients Enrolled
Providence Health & Services
OTHER
112 Previous Clinical Trials
58,510 Total Patients Enrolled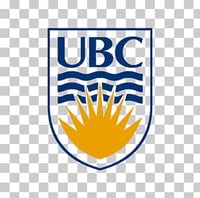 University of British Columbia
Lead Sponsor
1,371 Previous Clinical Trials
1,440,029 Total Patients Enrolled
BC Women's Hospital & Health Centre
OTHER
10 Previous Clinical Trials
6,958 Total Patients Enrolled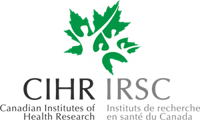 Canadian Institutes of Health Research (CIHR)
OTHER_GOV
1,297 Previous Clinical Trials
25,481,645 Total Patients Enrolled
Provincial Health Services Authority
OTHER
39 Previous Clinical Trials
31,557 Total Patients Enrolled
Luis Nacul, MD, PhD
Principal Investigator
BC Women's Hospital + Health Centre/ University of British Columbia
Media Library


Low-Dose Naltrexone (Opioid Antagonist) Clinical Trial Eligibility Overview. Trial Name: NCT05430152 — Phase 2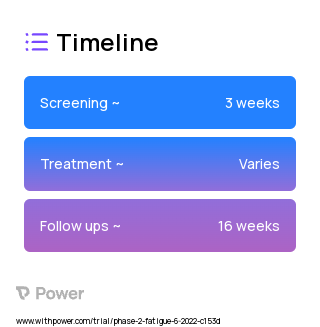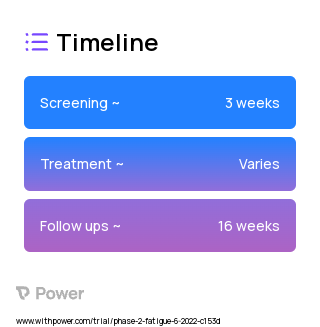 Low-Dose Naltrexone (Opioid Antagonist) 2023 Treatment Timeline for Medical Study. Trial Name: NCT05430152 — Phase 2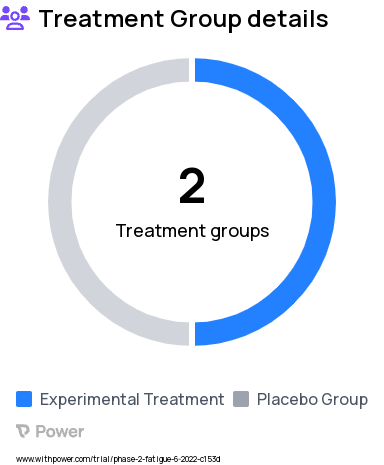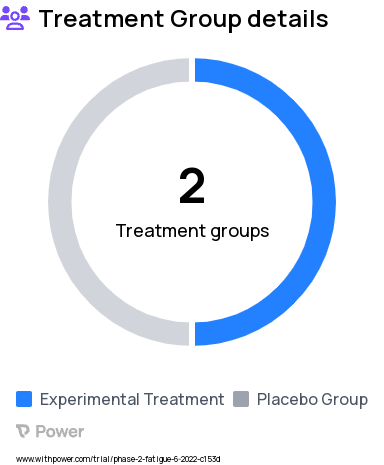 Chronic Fatigue Syndrome Research Study Groups: Low-Dose Naltrexone, Placebo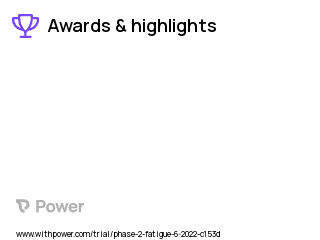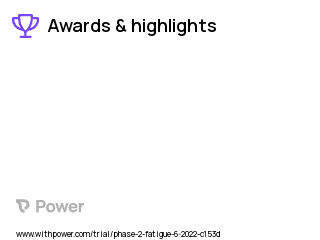 Chronic Fatigue Syndrome Clinical Trial 2023: Low-Dose Naltrexone Highlights & Side Effects. Trial Name: NCT05430152 — Phase 2
Frequently Asked Questions
These questions and answers are submitted by anonymous patients, and have not been verified by our internal team.
Does this clinical experiment accept participants under the age of 30?
"As specified in the trial's eligibility guidelines, 19 is the lowest age of admission while 69 marks the upper limit."
Are there any existing opportunities to become involved in this research endeavor?
"Clinicaltrials.gov reports that this research is not presently enrolling patients; the trial was first posted on March 1st 2023 and last updated December 6th 2022. Nevertheless, 1617 other clinical trials are actively seeking participants as of now."
Can I be included in this exploration?
"This medical trial requires 160 participants, aged between 19 and 69 years old who have the specified syndrome. For eligibility in this study, individuals must accept contraception for its duration if female, maintain regular medications dose unless essential changes are prescribed by a doctor, verify SARS-CoV-2 case status within 3 to 6 months of recruitment through testing or clinical confirmation from a physician, and meet all relevant diagnostic criteria as authenticated by PCRC."
Is Low-Dose Naltrexone sanctioned by the FDA?
"Despite the lack of efficacy data, Low-Dose Naltrexone is thought to be relatively safe and thus was assigned a rating of 2."