Hypophosphatemia Clinical Trials
Here are the 0 most popular medical studies for hypophosphatemia
Popular filter options for hypophosphatemia trials
Frequently Asked Questions
Do I need insurance to participate in a trial?
Almost all clinical trials will cover the cost of the 'trial drug' — so no insurance is required for this. For trials where this trial drug is given alongside an already-approved medication, there may be a cost (which your insurance would normally cover).
Is there any support for travel costs?
Many of the teams running clinical trials will cover the cost of transportation to-and-from their care center.
Will I know what medication I am taking?
This depends on the specific study. If you're worried about receiving a placebo, you can actively filter out these trials using our search.
How long do clinical trials last?
Some trials will only require a single visit, while others will continue until your disease returns. It's fairly common for a trial to last somewhere between 1 and 6 months.
Do you verify all the trials on your website?
All of the trials listed on Power have been formally registered with the US Food and Drug Administration. Beyond this, some trials on Power have been formally 'verified' if the team behind the trial has completed an additional level of verification with our team.
How quickly will I hear back from a clinical trial?
Sadly, this response time can take anywhere from 6 hours to 2 weeks. We're working hard to speed up how quickly you hear back — in general, verified trials respond to patients within a few days.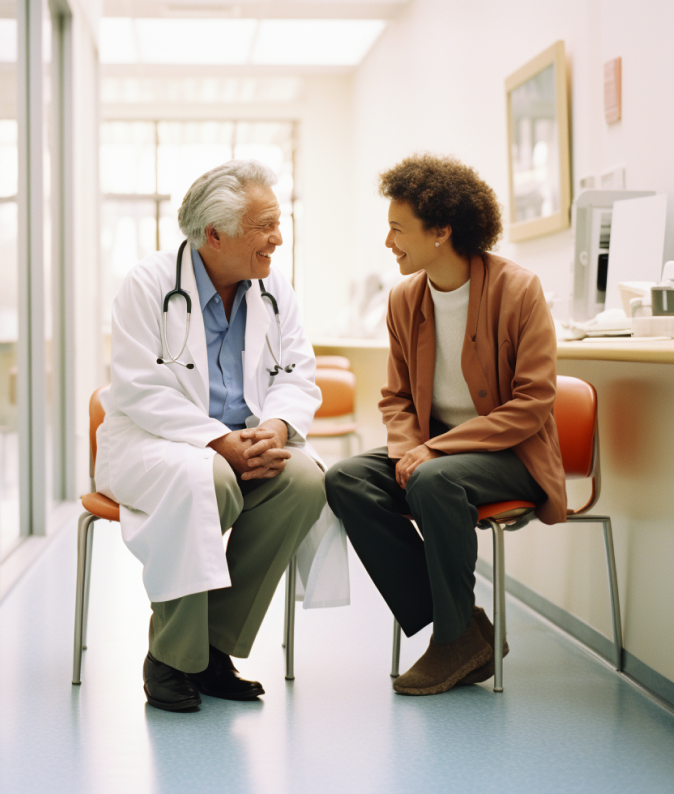 Introduction to hypophosphatemia
What are the top hospitals conducting hypophosphatemia research?
In the realm of rare and complex medical conditions, hypophosphatemia stands out as an intriguing puzzle that top hospitals are determined to solve. Among these institutions is the National Institutes of Health Clinical Center, located in Bethesda. While they currently have one active clinical trial focused on hypophosphatemia, it marks a significant step forward in understanding this condition that affects the body's ability to maintain appropriate levels of phosphorus. The hospital's pioneering efforts in exploring this disorder began recently with their first recorded hypophosphatemia trial in 2022.
Another key player in the field is Massachusetts General Hospital, situated in Boston. With one ongoing clinical trial dedicated to hypophosphatemia and one previous study already completed since their inaugural investigation back in 2019, they demonstrate a commitment to unraveling the mysteries surrounding this rare condition.
Hypophosphatemia may be unfamiliar territory for many people, but it poses real challenges for those affected by it. By delving into clinical trials at prestigious institutions like these, researchers aim not only to gain deeper insights into its causes and effects but also develop innovative treatments and improve patients' quality of life. The dedication shown by hospitals like NIH Clinical Center and Massachusetts General Hospital illustrates how medical pioneers relentlessly pursue breakthroughs that can make a tangible difference for individuals facing unusual health struggles.
Which are the best cities for hypophosphatemia clinical trials?
When it comes to hypophosphatemia clinical trials, two cities emerge as frontrunners in research and development. Bethesda, Maryland hosts 1 active trial focused on investigating Burosumab and other potential treatments. Meanwhile, Boston, Massachusetts, Maryland hosts 1 active trial focused on investigating Burosumab and other potential treatments. Meanwhile, Boston, Massachusetts is home to another ongoing study exploring Calcitriol and other interventions. These cities offer individuals with hypophosphatemia the opportunity to participate in cutting-edge clinical trials that have the potential to advance understanding and treatment options for this condition.
Which are the top treatments for hypophosphatemia being explored in clinical trials?
In the realm of hypophosphatemia research, two treatments show significant promise in ongoing clinical trials. Burosumab, introduced in 2016, is currently being explored in a single active trial dedicated to combating this condition. Additionally, calcitriol, first listed in 2017, has also captured attention and is undergoing evaluation through one active trial for hypophosphatemia. These treatments offer hope for individuals grappling with this disorder as researchers strive to uncover more effective solutions.
What are the most recent clinical trials for hypophosphatemia?
Recent clinical trials have shown promising results in the field of hypophosphatemia research. One such study focused on the efficacy of burosumab, a therapeutic intervention designed to address this condition. In Phase 2 trials, burosumab demonstrated its potential to effectively manage hypophosphatemia and improve patient outcomes. These findings offer hope for individuals grappling with this challenging disorder, highlighting the progress being made in advancing treatment options for hypophosphatemia.
What hypophosphatemia clinical trials were recently completed?
Recently completed clinical trials have made significant strides in the field of hypophosphatemia. Promising advancements include a trial investigating the efficacy of KRN23, led by Ultragenyx Pharmaceutical and completed in September 2021. Another notable study involved Burosumab, sponsored by Kyowa Kirin Co., Ltd., which reached its conclusion in July 2021. These triumphs showcase the dedication of researchers in their pursuit to overcome hypophosphatemia and provide hope for patients dealing with this debilitating condition.