Study Summary
This trialwill research how restricting food intake to 6-10 hrs/day affects liver health in people with obesity/overweight. Results could provide insight into how meal timing can affect metabolic diseases.
Obesity

Non-alcoholic Fatty Liver Disease

Nutritional and Metabolic Disorders
Study Objectives
3 Primary · 0 Secondary · Reporting Duration: About 12 weeks
Change in Intrahepatic triglyceride (IHTG) content
Change in de novo lipogenesis (DNL)
Change in glucose, free fatty acid and triglyceride levels in response to a meal
Trial Design
3 Treatment Groups
18 Total Participants · 3 Treatment Groups
Primary Treatment: Time restricted eating · No Placebo Group · N/A
TRE isocaloric
Experimental Group · 1 Intervention: Time restricted eating · Intervention Types: Behavioral
TRE ad libitum
Experimental Group · 1 Intervention: Time restricted eating · Intervention Types: Behavioral
Control
NoIntervention Group · 1 Intervention: Control · Intervention Types:
How many patients have taken this drug
Trial Logistics
Trial Timeline
Reporting: about 12 weeks
Who is running the clinical trial?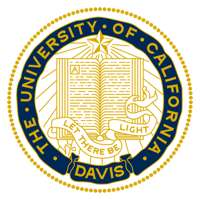 University of California, Davis
Lead Sponsor
855 Previous Clinical Trials
5,025,305 Total Patients Enrolled
27 Trials studying Obesity
32,901 Patients Enrolled for Obesity
Eligibility Criteria
Age 25 - 75 · All Participants · 5 Total Inclusion Criteria
Mark "Yes" if the following statements are true for you:
You usually eat for 14 or more hours every day.
Your body mass index (BMI) falls between 25 and 45 kg/m2.
You have been diagnosed with non-alcoholic fatty liver disease (NAFLD) by a doctor.
Frequently Asked Questions
Do I meet the prerequisites for enrollment in this exploration?
"Eligibility criteria for this trial necessitates that participants have obesity and are aged between 25 and 75. 18 applicants in total will be taken into the study." - Anonymous Online Contributor
Is geriatric participation being sought in this research endeavor?
"The prerequisites for enrolment in this study are that patients need to be between 25 and 75 years of age." - Anonymous Online Contributor
What is the uppermost participant threshold for this clinical experiment?
"Affirmative. The details on clinicaltrials.gov verify that this medical test is currently open for participants, which was first posted in July 2021 and the most recent update being September 2022. This trial seeks 18 individuals from a single location to take part." - Anonymous Online Contributor
Are there currently opportunities for individuals to be part of this experiment?
"Clinicaltrials.gov displays that this research endeavour is still looking for volunteers; the study was initially posted on July 20th 2021 and recently updated on September 21st 2022." - Anonymous Online Contributor
Please Note: These questions and answers are submitted by anonymous patients, and have not been verified by our internal team.