Intervention for Non-Small Cell Lung Cancer
Cross Cancer Institute, Edmonton, Canada
Intervention
N/A
Waitlist Available
Led by Vera Mazurak, Ph.D.
Research Sponsored by University of Alberta
Eligibility Criteria Checklist
Specific guidelines that determine who can or cannot participate in a clinical trial
Must have
Patients with a newly confirmed diagnosis of non-small cell lung cancer scheduled for first line chemotherapy
Patients with a computed tomography (CT) image, which includes scans of the 3rd lumbar region, taken within 45 days before initiation of chemotherapy
Must not have
Be younger than 18 years old
Study Summary
This trial looks at whether adding certain foods to your diet during chemotherapy helps adults with non-small cell lung cancer.
Non-Small Cell Lung Cancer
Eligibility Criteria
Inclusion Criteria
You will be eligible if you check "Yes" for the criteria below
Timeline
Screening ~ 3 weeks
3 visits
This trial's timeline: 3 weeks for screening, Varies for treatment, and 12 weeks for reporting.
Treatment Details
Study Objectives
Outcome measures can provide a clearer picture of what you can expect from a treatment.
Secondary outcome measures
Change in inflammatory status
Change in muscle strength
Change in nutritional status
+2 more
Awards & Highlights
All patients enrolled in this study will receive some form of active treatment.
Trial Design
Group I: Intervention
Experimental Treatment
1 Intervention
Subjects will add certain foods to what they normally eat.
Group II: Non-experimental intervention
Active Control
1 Intervention
Subjects will continue eating normally.
Who is running the clinical trial?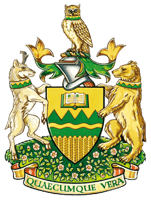 University of Alberta
Lead Sponsor
864 Previous Clinical Trials
390,744 Total Patients Enrolled
Vera Mazurak, Ph.D.
Principal Investigator
University of Alberta
1 Previous Clinical Trials
Frequently Asked Questions
These questions and answers are submitted by anonymous patients, and have not been verified by our internal team.
Does this study have age restrictions, and if so, who can participate?
"Individuals between the age of 19 and 100 are eligible to participate in this clinical trial."
Is it possible to still enroll in this clinical experiment?
"The study posted on June 27th of 2017, as evidenced by clinicaltrials.gov, is currently not seeking applicants. Nonetheless, there are over a thousand other trials actively recruiting patients at this moment in time."
What criteria must be met in order to qualify for participation in this investigation?
"Candidates for this research project must have received antineoplastic agents and be between 19-100 years of age. The total number of allowed participants is approximately 37 individuals."