Study Summary
This trial will test if IFN-γ can help people with AML/MDS that has relapsed after alloSCT by promoting graft-vs-leukemia (GVL).
Allogeneic Stem Cell Transplant

Myeloid Leukemia

Myelodysplastic Syndrome
Treatment Effectiveness
Phase-Based Effectiveness
Study Objectives
5 Primary · 3 Secondary · Reporting Duration: Up to 6 months
Adverse events related to IFN-γ
Generation of phosphorylated-STAT1
Incidence of de novo GVHD
Upregulation HLA l (HLA-ABC)
Upregulation of HLA ll (HLA-DR/DQ)
Trial Safety
Awards & Highlights
All Individual Drugs Already Approved
Therapies where all constituent drugs have already been approved are likely to have better-understood side effect profiles.
All patients enrolled in this trial will receive the new treatment.
Trial Design
1 Treatment Group
6 Total Participants · 1 Treatment Group
Primary Treatment: IFN-γ (interferon gamma-1b) injection · No Placebo Group · Phase < 1
IFN-γ
Experimental Group · 1 Intervention: IFN-γ (interferon gamma-1b) injection · Intervention Types: Drug
Trial Logistics
Trial Timeline
Reporting: up to 6 months
Who is running the clinical trial?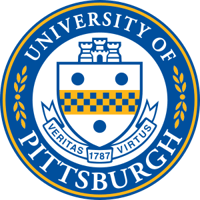 University of Pittsburgh
Lead Sponsor
1,646 Previous Clinical Trials
16,311,501 Total Patients Enrolled
Horizon Pharma USA, Inc.
Industry Sponsor
21 Previous Clinical Trials
1,948 Total Patients Enrolled
Sawa Ito, MD; PhD
Principal Investigator - University of Pittsburgh
Eligibility Criteria
Age 18+ · All Participants · 1 Total Inclusion Criteria
Mark "Yes" if the following statements are true for you:
You are comfortable with giving samples of your bone marrow and blood as required by the study.