Study Summary
This trial uses telehealth to let nurses connect with parents when kids move between hospitals for care.
Study Objectives
1 Primary · 3 Secondary · Reporting Duration: Day 30
Fidelity: Launch prior to patient arrival
Fidelity: wait time at least 5 minutes
Trial Design
2 Treatment Groups
120 Total Participants · 2 Treatment Groups
Primary Treatment: Intervention · No Placebo Group · N/A
Intervention
Experimental Group · 1 Intervention: Nurse-to-Family Video Chat · Intervention Types: Behavioral
Control
NoIntervention Group · 1 Intervention: Control · Intervention Types:
Who is running the clinical trial?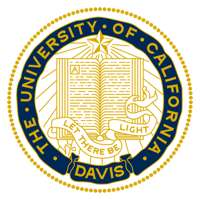 University of California, Davis
Lead Sponsor
853 Previous Clinical Trials
5,017,583 Total Patients Enrolled
1 Trials studying Pediatric Disorders
447 Patients Enrolled for Pediatric Disorders
Eligibility Criteria
Age 8 - 18 · All Participants · 6 Total Inclusion Criteria
Mark "Yes" if the following statements are true for you:
I'm sorry, it seems like the criterion is not completed. Can you please provide me with the complete criterion?
Frequently Asked Questions
Are individuals aged younger than 45 qualified to enroll in this medical research?
"This trial is seeking out individuals between 8 and 18 years of age." - Anonymous Online Contributor
What is the overall scale of participation in this trial?
"Affirmative. The information hosted on clinicaltrials.gov attests that this experiment, posted for the first time on January 3rd 2023 and last modified February 21st 2023, is presently searching for 120 participants from one site." - Anonymous Online Contributor
Are there any enrollment openings for this trial?
"Affirmative. Clinicaltrials.gov's records indicate that the trial is currently accepting participants, with a listing date of March 1st 2023 and an update on February 21st 2023. The study requires 120 patients across one site to be enrolled.." - Anonymous Online Contributor
Is there an opportunity to participate in this investigation?
"This medical trial seeks 120 minors aged 8 days to 18 years that are diagnosed with a pediatric disorder. To be allowed in the study, these patients must meet an additional set of criteria: coming from a participating community hospital ED, accepted for inter-facility transfer to UC Davis, assigned to one of three units (D10, D7 or T6), and have an English-speaking adult guardian present at the bedside." - Anonymous Online Contributor
Please Note: These questions and answers are submitted by anonymous patients, and have not been verified by our internal team.