NGENUITY for Glaucoma
Byers Eye Institute, Palo Alto, CA
NGENUITY

+1 more
N/A
Waitlist Available
Led by Robert T Chang, MD
Research Sponsored by Stanford University
Eligibility Criteria Checklist
Specific guidelines that determine who can or cannot participate in a clinical trial
Must have
Patients with mild to moderate primary open angle glaucoma as defined by AGS with visually significant age-related cataract undergoing uncomplicated cataract surgery and Hydrus microstent
Be older than 18 years old
Must not have
Be younger than 18 years old
Study Summary
This trial is testing whether a new 3D camera system is better than the conventional microscope for placement of a Hydrus microstent by new users.
Eligibility Criteria
Inclusion Criteria
You will be eligible if you check "Yes" for the criteria below
You have

mild to moderate glaucoma

and cataracts, and you are scheduled for a simple

cataract surgery

with the

Hydrus microstent

.
Timeline
Screening ~ 3 weeks
3 visits
Follow Up ~ up to 5 minutes
Follow Up ~
up to 5 minutes
This trial's timeline: 3 weeks for screening, Varies for treatment, and up to 5 minutes for reporting.
Treatment Details
Study Objectives
Outcome measures can provide a clearer picture of what you can expect from a treatment.
Time of first cannula in until satisfactory stent placement and cannula out
Secondary outcome measures
Change in attending/fellow questionnaire
Number of anterior chamber entry and reentry attempts during stent placement
Number of microscope focus or position readjustments needed during stent placement
+1 more
Awards & Highlights
All patients enrolled in this study will receive some form of active treatment.
Trial Design
Group I: NGENUITY
Experimental Treatment
1 Intervention
Research fellow participants utilize NGENUITY during micro-stent placement
Group II: Conventional microscope
Active Control
1 Intervention
Research fellow participants utilize conventional microscope during micro-stent placement
Who is running the clinical trial?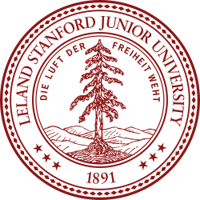 Stanford University
Lead Sponsor
2,258 Previous Clinical Trials
17,273,673 Total Patients Enrolled
11 Trials studying Glaucoma
545 Patients Enrolled for Glaucoma
Robert T Chang, MD
Principal Investigator
Stanford University
Media Library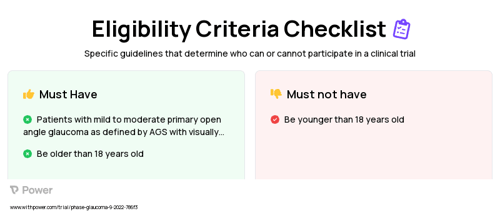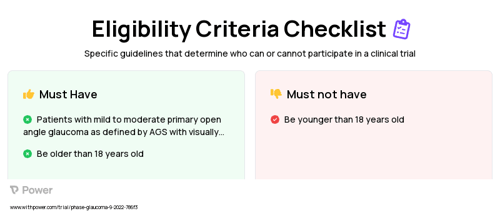 Conventional microscope Clinical Trial Eligibility Overview. Trial Name: NCT05529966 — N/A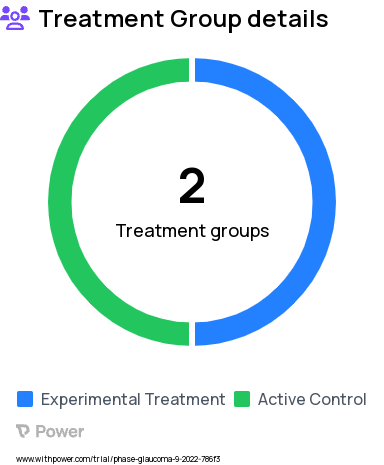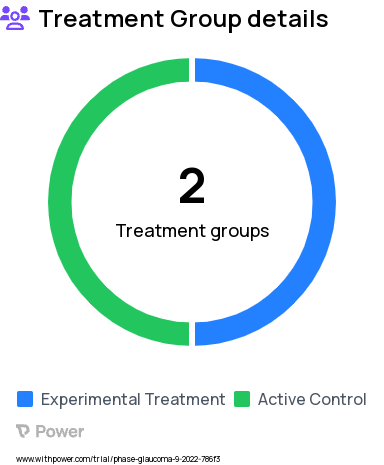 Glaucoma Research Study Groups: NGENUITY, Conventional microscope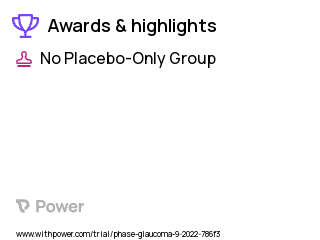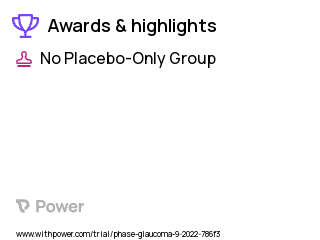 Glaucoma Clinical Trial 2023: Conventional microscope Highlights & Side Effects. Trial Name: NCT05529966 — N/A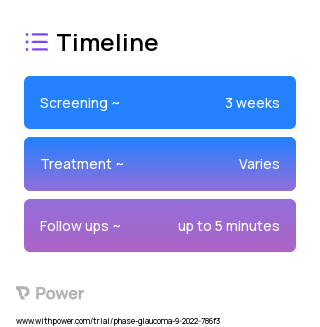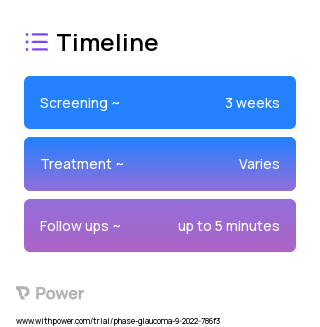 Conventional microscope 2023 Treatment Timeline for Medical Study. Trial Name: NCT05529966 — N/A
Frequently Asked Questions
These questions and answers are submitted by anonymous patients, and have not been verified by our internal team.
Are new participants currently being enrolled in this research experiment?
"According to the records available on clinicaltrials.gov, this particular research project is not accepting participants at this time - though it was initially posted in October 2022 and updated last September. Fortunately, there are 206 other studies actively seeking candidates for involvement right now."