Study Summary
This trial is testing the combination of two existing treatments, mogamulizumab and extracorporeal photopheresis, to see if they are more effective than either treatment alone in treating patients with Sezary syndrome or mycosis fungoides.
Cutaneous T-Cell Lymphoma

Sezary Syndrome

Mycosis Fungoides
Treatment Effectiveness
Phase-Based Effectiveness
Similar Trials
Study Objectives
2 Primary · 6 Secondary · Reporting Duration: Date of 1st dose of study drug to death from any cause, assessed up to 3 years
Progression free survival (PFS)
Changes in genomic profiles
T cell populations will include T-regulatory cells and CD8+ cytotoxic T-cells
Best overall response rate (ORR)
Duration of response (DOR)
Genomic and immunologic profiles
Incidence of adverse events
Rate of overall response lasting at least 6 months (ORR6) (Phase II)
Frequency of dose-limiting toxicities (DLT's) (Phase Ib)
Trial Safety
Awards & Highlights
All patients enrolled in this trial will receive the new treatment.
All Individual Drugs Already Approved
Therapies where all constituent drugs have already been approved are likely to have better-understood side effect profiles.
Trial Design
1 Treatment Group
Treatment (mogamulizumab, ECP)
1 of 1
32 Total Participants · 1 Treatment Group
Primary Treatment: Extracorporeal Photopheresis · No Placebo Group · Phase 1 & 2
Treatment (mogamulizumab, ECP)
Experimental Group · 3 Interventions: Extracorporeal Photopheresis, Mogamulizumab, Quality-of-Life Assessment · Intervention Types: Procedure, Biological, Other
How many patients have taken this drug
Extracorporeal Photopheresis
Trial Logistics
Trial Timeline
Reporting: date of 1st dose of study drug to death from any cause, assessed up to 3 years
Who is running the clinical trial?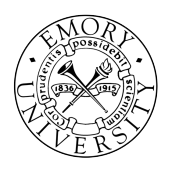 Emory University
Lead Sponsor
1,558 Previous Clinical Trials
2,765,709 Total Patients Enrolled

National Cancer Institute (NCI)
NIH
13,276 Previous Clinical Trials
41,234,687 Total Patients Enrolled
Pamela B Allen
Principal Investigator
Emory University Hospital/Winship Cancer Institute
Eligibility Criteria
Age 18+ · All Participants · 4 Total Inclusion Criteria
Mark "Yes" if the following statements are true for you:
You have been treated for your medical condition with medications including chemotherapy, retinoids, interferon, or other similar drugs.
A line of therapy means any treatment or combination of treatments that was started or changed because it wasn't working, the disease was getting worse, or you couldn't tolerate it.
You have either just been diagnosed with the condition being studied, or have received three or fewer types of medication for it in the past.
You must wait at least 4 weeks after your previous CTCL therapy before starting the combination therapy.
Frequently Asked Questions
Can you elaborate on the other explorations that have been conducted using Extracorporeal Photopheresis?
"Currently, 10 clinical trials for Extracorporeal Photopheresis are in progress. None of those studies have achieved Phase 3 status yet. Despite the base of operations being Bethesda, Maryland, 48 distinct medical centres are conducting research on this treatment modality." - Anonymous Online Contributor
What is the ultimate aim of this experiment?
"The primary outcome of this study, which shall be measured over a 3-year period post treatment, is the Frequency of dose-limiting toxicities (DLT's). Secondary outcomes include Time to response based on GRS and estimated via the Kaplan Meier Method, Duration of Response calculated in the same way as well as Progression Free Survival evaluated through Cox proportional hazards models. Statistical significance will also be determined by assessing any potential interaction terms between these factors." - Anonymous Online Contributor
Does this research still have open slots for individuals to join?
"Clinicaltrials.gov confirms that this experiment is actively seeking participants, having been posted on April 21st 2021 and edited as recently as June 15th 2022." - Anonymous Online Contributor
What is the total number of individuals engaged in this trial?
"Affirmative. Per the clinicaltrials.gov records, this medical trial which was initially published on April 21st 2021 is still seeking applicants. 32 participants are required at a single site." - Anonymous Online Contributor
Please Note: These questions and answers are submitted by anonymous patients, and have not been verified by our internal team.