Study Summary
This trial aims to study the effects of vitamin D treatment on expression of α4β7 on B cells, and determine the effects of vitamin D treatment on gut microbiome composition and BCR repertoire in patients with inflammatory bowel disease.
Inflammatory Bowel Disease

Crohn's Disease

Ulcerative Colitis
Treatment Effectiveness
Phase-Based Effectiveness
Study Objectives
2 Primary · 3 Secondary · Reporting Duration: Week 12
Decrease cohort mean fecal calprotectin or C-reactive protein (CRP) by 50%.
Decrease in disease activity index scores by 50%
Increase in serum vitamin D (25(OH)D levels by 10 ng/mL
Reduction in immunoglobulin coating of commensal gut bacteria by 20%.
Reduction in α4β7+ B cells by 20%
Trial Safety
1%
Lumbar vertebral fracture
This histogram enumerates side effects from a completed 2016 Phase 4 trial (NCT01709110) in the Risedronate ARM group. Side effects include: Back pain with 12%, Arthralgia with 7%, Fall with 3%, Osteoarthritis with 1%, Hip fracture with 1%.
Awards & Highlights
All patients enrolled in this trial will receive the new treatment.
All Individual Drugs Already Approved
Therapies where all constituent drugs have already been approved are likely to have better-understood side effect profiles.
Trial Design
1 Treatment Group
Vitamin D 50,000 IU PO every week
1 of 1
50 Total Participants · 1 Treatment Group
Primary Treatment: Vitamin D · No Placebo Group · Phase 1
Vitamin D 50,000 IU PO every week
Experimental Group · 1 Intervention: Vitamin D · Intervention Types: Drug
How many patients have taken this drug
Who is running the clinical trial?
Doris Duke Charitable Foundation
OTHER
48 Previous Clinical Trials
233,196 Total Patients Enrolled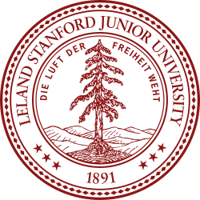 Stanford University
Lead Sponsor
2,221 Previous Clinical Trials
34,903,548 Total Patients Enrolled
John Mark Gubatan, MD
Principal Investigator
Stanford University
Eligibility Criteria
Age 18+ · All Participants · 4 Total Inclusion Criteria
Mark "Yes" if the following statements are true for you:
Adults who have either ulcerative colitis or Crohn's disease.
You are not taking high doses of vitamin D supplements currently.
You have not had any surgeries to remove part of your bowel.
You have not taken antibiotics in the last 3 months.
Who else is applying?
What state do they live in?
What site did they apply to?
Stanford University School of Medicine

100.0%
What portion of applicants met pre-screening criteria?
How many prior treatments have patients received?
How responsive is this trial?
Most responsive sites:
Stanford University School of Medicine: < 48 hours
Frequently Asked Questions
Can excessive Vitamin D intake be detrimental to one's health?
"Our research team at Power assigned the safety of Vitamin D a score of 1, as this is just an early-stage trial with limited evidence for its efficacy and safety." - Anonymous Online Contributor
What is the enrolment capacity for this clinical study?
"Affirmative. Information hosted on clinicaltrials.gov affirms that this medical trial is currently enrolling participants, with the first posting date being July 1st 2021 and most recent update occurring on October 24th 2022. The research team seeks to recruit 50 patients from a single site." - Anonymous Online Contributor
What other research has been undertaken to assess the efficacy of Vitamin D?
"Presently, there are 33 research studies studying Vitamin D. Of those live trials, 11 have reached the Phase 3 stage. While many of these investigations for Vitamin D originate from Valdemoro in Madrid, 88 other locations worldwide are conducting related experiments." - Anonymous Online Contributor
Is the enrollment phase of this research venture still open?
"Affirmative. Details found on clinicaltrials.gov confirm that this scientific inquiry, which was initially posted on July 1st 2021, is in need of participants. Approximately 50 individuals must be recruited from one medical centre." - Anonymous Online Contributor
Please Note: These questions and answers are submitted by anonymous patients, and have not been verified by our internal team.