Learn More About Breast Cancer Research Studies
What Are Breast Cancer Research Studies?
Cancer occurs when the cells grow out of control. In breast cancer, the cells in the breast grow uncontrollably, and the type depends on the type of cells that are growing out of control. It can start in one or more breasts, and although it almost entirely occurs in women, men can get breast cancer too.
Anatomically, the breast has milk-producing glands in front of the chest wall. They lie on the pectoralis major muscle, and some ligaments support the breast and attach it to the chest wall. Fifteen to 20 lobes are circularly arranged to form the breast. The fat that covers the lobes determines the breast size and shape. Each lobe is formed by lobules containing the glands responsible for milk production in response to hormone stimulation.
Breast cancer arises in the lining cells (epithelium) of the ducts (85%) or lobules (15%) in the glandular tissue of the breast. Initially, the cancerous growth is confined to the duct or lobule ("in situ"), where it generally causes no symptoms and has minimal potential for spread (metastasis). However, over time, these in situ (stage 0) cancers may progress and invade the surrounding breast tissue (invasive breast cancer) and then spread to the nearby lymph nodes (regional metastasis) or other organs in the body (distant metastasis).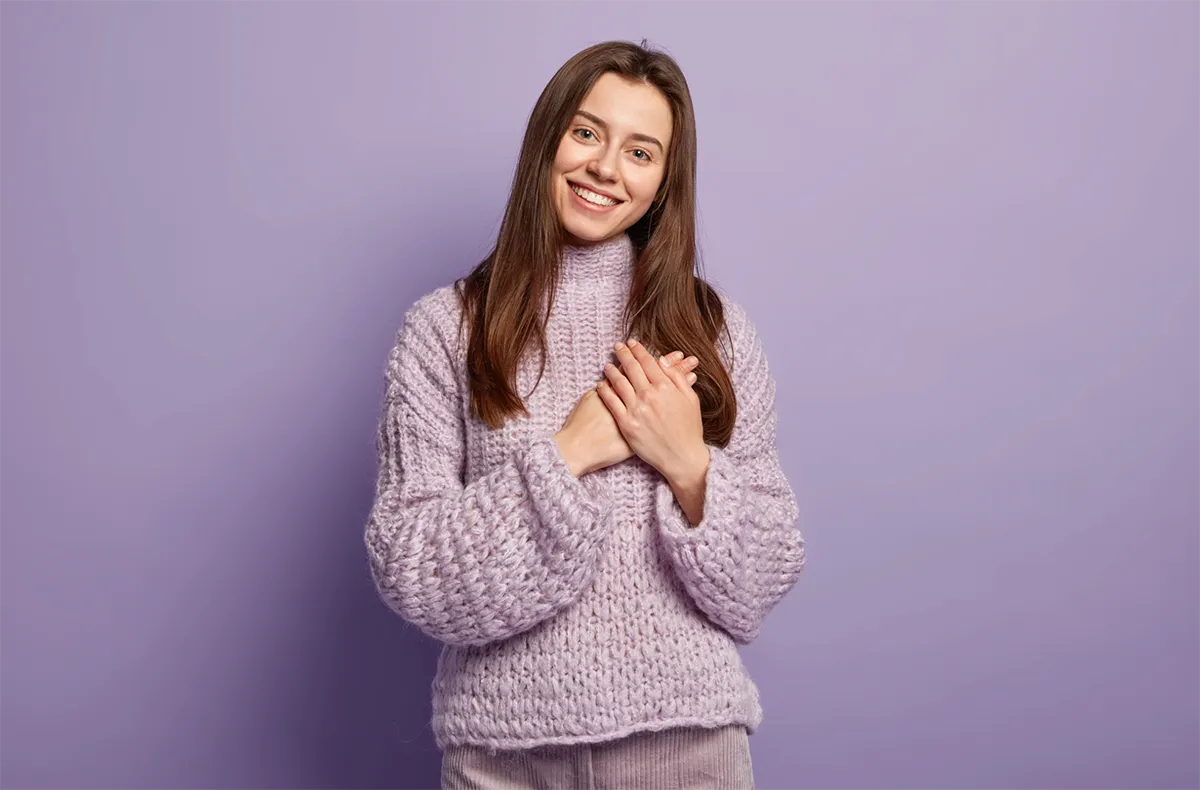 Breast cancer evolves silently. Most patients discover their disease during their routine screening. Others may present with an accidentally discovered breast lump, change of breast shape or size, or nipple discharge. However, mastalgia is not uncommon. Physical examination, imaging, mammography, and tissue biopsy must be done to diagnose breast cancer.
Early diagnosis improves survival rates; thus, it is important to be aware of the risk factors and common symptoms to take quick action. For instance, multiple risk factors lead to increased incidence of breast cancer development, such as age, gender, personal history, family history, reproductive risk factors, or exogenous hormone use (therapeutic or supplemental estrogen and progesterone are taken for various conditions).
The average 5-year survival rate for women in the United States with non-metastatic invasive breast cancer is 90%. At the same time, the average 10-year survival rate for women with non-metastatic invasive breast cancer is 84%. Despite these statistics, ongoing breast cancer research studies are essential for early diagnosis and improved treatment options.
Why Is Breast Cancer Being Studied Through Research Studies?
Breast cancer is the most common cancer diagnosed in women, accounting for more than 1 in 10 new cancer diagnoses yearly. It is the second most common cause of death from cancer among women in the world. In 2020, there were 2.3 million women diagnosed with breast cancer and 685,000 deaths globally. As of the end of 2020, there were 7.8 million women alive diagnosed with breast cancer in the past 5 years, making it the world's most prevalent cancer.
Most early breast cancer patients are asymptomatic and discovered during screening mammography. With increasing size, the patient may discover cancer as a lump that is felt accidentally. Breast pain is an unusual symptom that happens only 5% of the time. Thus, it is safe to say that breast cancer is a silent killer and early diagnosis is not easy.
On the other hand, some breast cancer patients face symptoms or warning signs like thickening or swelling of the breast, new lump, redness or flaky skin in the nipple area, irritation or dimpling of the breast skin, nipple discharge aside from milk, or breast pain.
Moreover, there are different types of breast cancer, and the specific kind of cells affected determines the type. Most breast cancers are carcinomas. The most common breast cancers, such as ductal carcinoma in situ (DCIS) and invasive carcinoma, are adenocarcinomas since the cancers start in the gland cells in the milk ducts or the lobules (milk-producing glands).
Breast cancer research studies help doctors discover new ways of preventing, detecting, and treating breast cancer and improving the patient's quality of life. Most research studies focus on genetic testing, maintaining weight through diet and exercise, and studying environmental factors.
What Are The Types Of Treatments Available For Breast Cancer?
Cancer care and treatment requires a multidisciplinary team, including physician assistants, nurse practitioners, oncology nurses, social workers, pharmacists, counselors, nutritionists, and others, to create an overall treatment plan. The biology and behavior of breast cancer affect the treatment plan. Some tumors are smaller but proliferate, while others are larger and grow slowly. Thus, treatment plans are personalized and depend on multiple factors.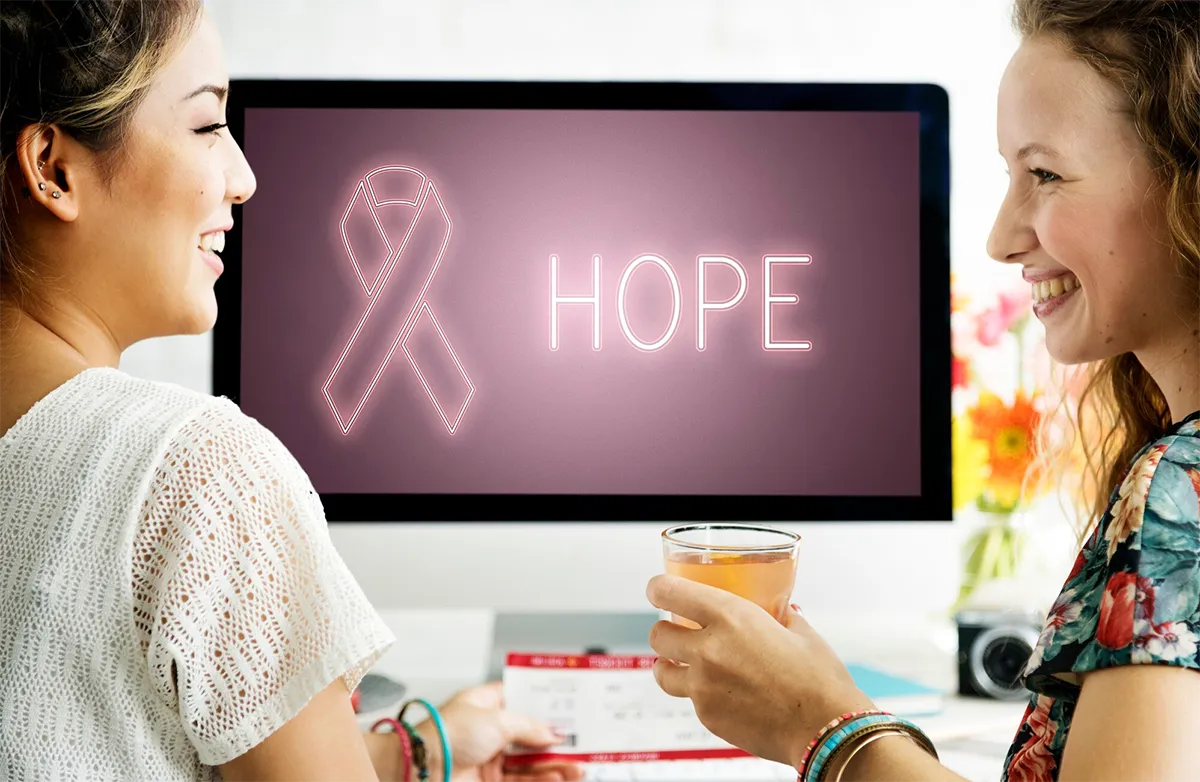 Treatment options for breast cancer are categorized into two broad types; local treatments and systemic treatments. Local treatments include surgery and radiation that help treat cancer without affecting the rest of the body. In surgery, part of the chest wall lining may also be removed if the cancer is near it.
In contrast, radiation therapy uses high-energy x-rays or other types of radiation to kill cancer cells or keep them from growing. External radiation therapy is used to treat breast cancer. Internal radiation therapy with strontium-89 (a radionuclide) is used to relieve bone pain caused by breast cancer that has spread to the bones.
Systemic treatment options include drugs that can reach cancer cells almost anywhere in the body. Some can be given by mouth, injected into a muscle, or put directly into the bloodstream. Chemotherapy, hormone therapy, immunotherapy, and targeted-drug therapy are included in this category.
Chemotherapy is a cancer treatment that uses drugs to stop the growth of cancer cells, either by killing the cells or stopping them from dividing. It may be given before surgery to shrink a large tumor, make surgery easier, or reduce the risk of recurrence.
Hormone therapy removes hormones or blocks their action and stops cancer cells from growing. Different hormone agents are used to treat different cancer types. For example, hormone therapy with tamoxifen is often given to patients with early localized breast cancer that can be removed by surgery and those with metastatic breast cancer.
Monoclonal antibodies, tyrosine kinase inhibitors, cyclin-dependent kinase inhibitors, mammalian target of rapamycin (mTOR) inhibitors, and PARP inhibitors are targeted therapies used in treating breast cancer.
What Are Some Recent Breakthrough Breast Cancer Research Studies?
Following are some of the most notable and recent breast cancer research studies conducted worldwide:
2018: Recent Advances in the Treatment of Breast Cancer - this study discusses the heterogeneity of triple-negative breast cancer and how molecular subtyping of TNBC may help drug discovery for breast cancer. Targeting ER has proved to be one of the most powerful treatment modalities against HR+ BC. Moreover, the success of biological drugs such as anti-HER2 monoclonal antibodies also highlighted the feasibility and significance of the molecular targeting approach in BC therapy. However, metastasizing TNBC remains a deadly disease with limited treatment options. The molecular mechanisms driving the heterogeneous treatment response in BC have been better elucidated in recent years. This has fueled the development of novel targeted agents, including inhibitors of PARP, CDK4/6, PI3K/AKT/mTOR, multiple kinases, or immune checkpoint, for the treatment of specific molecular subtypes of BC. Treatment options should be tailored to individual patients accordingly.
2017: Entinostat for the treatment of breast cancer - This article explores the potential role of entinostat in treating breast cancer. Entinostat, a synthetic benzamide derivative class I histone deacetylases (HDACs) inhibitor, inhibits cell proliferation and promotes apoptosis in breast cancer. Several results from clinical trials demonstrate that adding an epigenetic therapy to antiestrogen therapy may be a practical approach to targeting resistance pathways in breast cancer, particularly in hormone-positive disease.
2020: Breast cancer treatment: A phased approach to implementation - On the basis of prior work by the Breast Health Global Initiative, this article proposes a phased implementation strategy for developing sustainable approaches to enhancing patient care in limited-resource settings by creating roadmaps that are individualized and adapted to the baseline environment.
The implementation phases include:
Phase 1: supportive care framework to establish palliative and end-of-life care. Palliative care helps address the needs of families that are often overlooked by correctly assessing and treating pain and other common physical, psychosocial, and spiritual problems that typically complicate late-stage cancer management.
Phase 2: Development of a centralized center of excellence for cancer treatment to achieve better quality care for a whole region/country
Phase 3: Diagnosis and treatment networking (decentralization) to improve access
Who Are Some Of The Key Opinion Leaders / Researchers / Institutions Conducting Breast Cancer Research Studies?
Sunil S. Badve, MD, FRCPath
Sunil S. Badve, MD, FRCPath, is Vice Chair for Pathology Cancer Programs and Professor in the Department of Pathology and Laboratory Medicine at Emory University School of Medicine. Dr. Badve has made seminal contributions to the role of tumor-infiltrating lymphocytes in triple-negative breast cancer and the re-classification of thymic tumors. He is working through his research and collaborations to reimagine risk assessment and capitalize on novel approaches to improve the management of patients with breast cancer.
Tracy Battaglia, M.D., MPH, Boston University
Dr. Battaglia is an Associate Professor of Medicine and Epidemiology at Boston University Schools of Medicine and Public Health. She serves as the Director of the Women's Health Unit, a DHHS-designated Center of Excellence in Women's Health. She has 20 years of experience designing, implementing, and evaluating community-engaged Patient Navigation programs to reduce delays across the continuum of cancer care, including co-leading the Boston site of the NCI's National Patient Navigation Research Program.
Dana-Farber Cancer Institute
Dana-Farber Cancer Institute has pioneered the concept of patient-centered care. Patients are seen not only by physicians and nurses but also by specialists in other areas of cancer care, such as social work, nutrition, integrative therapies, and many others. Their breast cancer clinicians are committed to providing you with the best and most individualized treatment options, including the latest medical oncology, surgical options, breast reconstruction, and radiation therapy.