Popular filter options for macular edema trials
View More Macular Edema Trials
See another 27 many medical studies focused on macular edema.
Frequently Asked Questions
Do I need insurance to participate in a trial?
Almost all clinical trials will cover the cost of the 'trial drug' — so no insurance is required for this. For trials where this trial drug is given alongside an already-approved medication, there may be a cost (which your insurance would normally cover).
Is there any support for travel costs?
Many of the teams running clinical trials will cover the cost of transportation to-and-from their care center.
Will I know what medication I am taking?
This depends on the specific study. If you're worried about receiving a placebo, you can actively filter out these trials using our search.
How long do clinical trials last?
Some trials will only require a single visit, while others will continue until your disease returns. It's fairly common for a trial to last somewhere between 1 and 6 months.
Do you verify all the trials on your website?
All of the trials listed on Power have been formally registered with the US Food and Drug Administration. Beyond this, some trials on Power have been formally 'verified' if the team behind the trial has completed an additional level of verification with our team.
How quickly will I hear back from a clinical trial?
Sadly, this response time can take anywhere from 6 hours to 2 weeks. We're working hard to speed up how quickly you hear back — in general, verified trials respond to patients within a few days.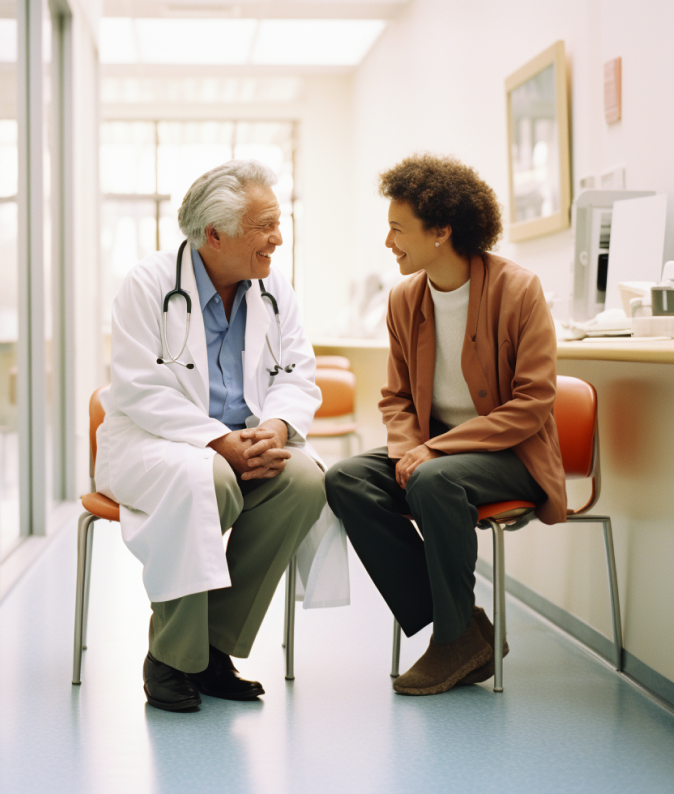 Introduction to macular edema
What are the top hospitals conducting macular edema research?
In the realm of cutting-edge clinical trials addressing macular edema, several hospitals are at the forefront of medical research. In Boston, Ophthalmic Consultants of Boston leads the way with seven active trials dedicated to this condition and a remarkable 31 completed studies throughout their history. Their commitment to innovation started with their first recorded macular edema trial in 2004. Further west in Reno, Sierra Eye Associates is making significant contributions as well, having initiated their first trial in 2015 and currently conducting seven ongoing macular edema trials. Meanwhile, Cumberland Valley Retina Consultants in Hagerstown has also stepped up to the plate by undertaking seven active clinical trials for this condition since recording their inaugural study in 2017.
Additionally contributing towards advancing our understanding of macular edema is National Ophthalmic Research Institute located in Fort Myers where they presently have six ongoing investigations alongside previous twenty experiments conducted over years from initiating trail investigation on such conditions when it was founded back until2004.On top of all these efforts,Piedmont Eye Center situated within Lynchburg recently joined ranks pioneering themselves three years ago with earliest documented experimentation tracing back only two years ago-2018;nevertheless playing crucial role adding six current clinical tests upon prior total eleven examinations under its belt.
These esteemed institutions collectively embody true dedication to finding effective treatments for individuals impacted by macular edema. Each initiative brings us closer to unraveling the complexities surrounding this condition and offers hope for improved outcomes and quality of life for patients worldwide
Which are the best cities for macular edema clinical trials?
When it comes to macular edema clinical trials, several cities have emerged as leaders in research and innovation. Austin, Texas stands out with 21 active trials focusing on treatments like PDS Implant Pre-Filled with 100 mg/mL Ranibizumab, Faricimab, KSI-301, and more. Hagerstown, Maryland, Texas stands out with 21 active trials focusing on treatments like PDS Implant Pre-Filled with 100 mg/mL Ranibizumab, Faricimab, KSI-301, and more. Hagerstown, Maryland follows closely behind with 18 ongoing studies exploring similar interventions such as PDS Implant Pre-Filled with 100 mg/mL Ranibizumab and RO7200220. San Antonio, Texas is also a prominent location for macular edema clinical trials, offering 16 active studies investigating treatments like PDS Implant Pre-Filled with 100 mg/mL Ranibizumab and KSI-301. These cities provide individuals affected by macular edema access to cutting-edge treatment options through their involvement in these important research endeavors.
Which are the top treatments for macular edema being explored in clinical trials?
Macular edema, a condition affecting the central vision of the eye, has spurred numerous clinical trials in search of effective treatments. Faricimab emerges as one of the top contenders, currently undergoing two active trials and having been listed since 2016 with a total of ten macular edema trials to date. Another promising treatment is the PDS Implant Pre-Filled with 100 mg/mL Ranibizumab, which also shows potential with two ongoing trials and an initial listing in 2019. Additionally, KSI-301 joins this lineup, participating in two active trials and four all-time macular edema studies since its introduction in 2018. These exploratory efforts bring us closer to finding innovative solutions for individuals suffering from macular edema—offering renewed hope for improved vision outcomes.
What are the most recent clinical trials for macular edema?
Several recent clinical trials are shedding light on potential advancements in the treatment of macular edema. In one Phase 2 trial, 4D-150 is being investigated for its efficacy in addressing this condition. Another Phase 2 study focuses on the foselutoclax arm and its impact on macular edema. Similarly, a Phase 2 trial is examining the effects of B1: OXU-001 at a mid dose level. Furthermore, another promising approach involves exploring different dosage levels in both Phase 1 and Phase 2 studies to determine their effectiveness against macular edema. Additionally, a separate Phase 4 trial investigates cataract surgery with Dextenza alongside a less frequent gtt regimen as an intervention for macular edema treatment optimization. These exciting endeavors hold promise for improving outcomes and providing relief to individuals suffering from macular edema.
What macular edema clinical trials were recently completed?
Recent clinical trials have made significant progress in the field of macular edema, a condition affecting the central part of the retina. Among these trials, Curacle Co., Ltd.'s study on multiple doses of CU06-1004 concluded successfully in July 2021. Unity Biotechnology, Inc.'s trial for UBX1325 reached completion in June 2021, while Ocuphire Pharma, Inc.'s investigation into APX3330 wrapped up in April 2021. In pursuit of effective treatments for macular edema, researchers from various organizations such as Hoffmann-La Roche and Novartis Pharmaceuticals have also conducted trials on Faricimab (completed March/December 2021), AXT107 (completed December 2020), MHU650 (completed December 2020), KSI-301 (completed September 2020), Aflibercept (completed May 2020), AR-13503 (completed June 2019), and LKA651 (completed May 2019). These collective efforts hold promise for improving outcomes for individuals affected by this vision-threatening condition.