Study Summary
This trial is testing a novel contact lens drug delivery system with latanoprost to lower eye pressure. It will assess safety, tolerability, comfort & feasibility of the new method compared to eye drops.
Ocular Hypertension

Glaucoma
Treatment Effectiveness
Phase-Based Effectiveness
Similar Trials
Study Objectives
3 Primary · 2 Secondary · Reporting Duration: 6 - 14 weeks
Incidence of Treatment-Emergent Adverse Events as assessed by ocular infection, corneal epithelial defects, or cystoid macular edema - Phase A
Preliminary efficacy - Phase A: % change in IOP from baseline
Efficacy assessed by changes in intraocular pressure - Phase B
Tolerability and comfort: questionnaire
Trial Safety
1%
intervetebral disk protrusion
This histogram enumerates side effects from a completed 2016 Phase 4 trial (NCT02017327) in the Monoprost ARM group. Side effects include: prostate cancer with 1%, intervetebral disk protrusion with 1%, breast neoplasm with 1%.
Awards & Highlights
All Individual Drugs Already Approved
Therapies where all constituent drugs have already been approved are likely to have better-understood side effect profiles.
Approved for 5 Other Conditions
This treatment demonstrated efficacy for 5 other conditions.
Trial Design
2 Treatment Groups
Latanoprost contact lens
1 of 2
Topical Latanoprost
1 of 2
31 Total Participants · 2 Treatment Groups
Primary Treatment: Latanoprost contact lens · Has Placebo Group · Phase 1
Latanoprost contact lens
Experimental Group · 1 Intervention: Latanoprost eluting contact lens · Intervention Types: Drug
Topical Latanoprost
PlaceboComparator Group · 1 Intervention: Topical Latanoprost · Intervention Types: Drug
Who is running the clinical trial?
Massachusetts Eye and Ear Infirmary
Lead Sponsor
101 Previous Clinical Trials
12,473 Total Patients Enrolled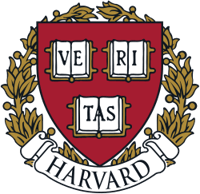 Harvard University
OTHER
220 Previous Clinical Trials
18,230,873 Total Patients Enrolled
David S Friedman, MD, PhD, MPH
Principal Investigator
Massachusetts Eye and Ear
Eligibility Criteria
Age 18 - 85 · All Participants · 3 Total Inclusion Criteria
Mark "Yes" if the following statements are true for you:
Frequently Asked Questions
Who is the target demographic for this research endeavor?
"To partake in this trial, patients must have glaucoma and be between 18 - 85 years of age. A total of 31 people will be accepted for the study." - Anonymous Online Contributor
Is the age restriction for this research trial limited to individuals under 60 years old?
"To be eligible for participation in this trial, individuals must fall between 18 and 85 years of age. There are 75 studies available to younger participants while 837 trials exist for those aged 65 and upwards." - Anonymous Online Contributor
Can Latanoprost contact lenses cause any health risks to individuals?
"The safety of Latanoprost contact lens was evaluated to be a 1, since it is currently in Phase 1 and only has limited evidence supporting its efficacy and security." - Anonymous Online Contributor
Is there an opportunity to enroll in this clinical trial at present?
"Affirmative, according to clinicaltrials.gov's records this medical study is actively seeking out participants. It was originally posted on April 3rd 2023 and has since been updated on 4/4/2023. A total of 31 patients need to be recruited for the single location hosting it." - Anonymous Online Contributor
How many individuals are being recruited for this experiment?
"Correct. The records on clinicaltrials.gov show that this medical trial, which was initialized in April 3rd of 2023, is still recruiting patients. This research initiative needs to collect data from 31 participants at a single site." - Anonymous Online Contributor
What medical conditions is Latanoprost contact lens typically utilized to treat?
"Latanoprost contact lenses are primarily prescribed for the management of open angle glaucoma. They may also be used to alleviate symptoms related to raised intraocular pressure, ineffective responses to other treatments, and chronic angle-closure glaucoma with prior laser iridoplasty or peripheral iridotomy." - Anonymous Online Contributor
Is this the inaugural examination of its kind?
"Latanoprost contact lens has been on the medical radar since 2013, when it was first trialed by Synphora AB. This marked the start of its journey to Phase 2 drug approval in 2019 and this same year saw 11 active studies launch across 8 nations with 19 cities involved." - Anonymous Online Contributor
Please Note: These questions and answers are submitted by anonymous patients, and have not been verified by our internal team.