Your session is about to expire
We'll log you out in 60 seconds unless you choose to continue
← Back to Search
Benzodiazepine
Midazolam Sedation for Endoscopy
Research Sponsored by Greg S Cohen MD LLC
Eligibility Criteria Checklist
Specific guidelines that determine who can or cannot participate in a clinical trial
Must have
Be older than 18 years old
Must not have
Be younger than 18 years old
Follow Up
through study completion, an average of 1 year
Study Summary
This trial is designed to see if midazolam alone is as effective and safe as a combination of midazolam and fentanyl for GI endoscopy.
Anesthesia

Endoscopy

Colonoscopy

Conscious Sedation
Timeline
Screening ~ 3 weeks
3 visits
Follow Up ~ through study completion, an average of 1 year
Follow Up ~
through study completion, an average of 1 year
This trial's timeline: 3 weeks for screening, Varies for treatment, and through study completion, an average of 1 year for reporting.
Treatment Details
Study Objectives
Outcome measures can provide a clearer picture of what you can expect from a treatment.
Difference in pain pre and post procedure
Pain felt during the procedure
Secondary outcome measures
Colonoscopy withdrawal time
Hemodynamic or respiratory issues during procedure
+9 more
Awards & Highlights
All patients enrolled in this study will receive some form of active treatment.
Trial Design
Group I: midazolam alone
Experimental Treatment
1 Intervention
Patients in this arm will receive conscious sedation with medazepam alone
Group II: midazolam and fentanyl
Active Control
1 Intervention
Patients in this arm will receive standard conscious sedation with midazolam and fentanyl
Who is running the clinical trial?
Greg S Cohen MD LLC
Lead Sponsor
Media Library


Eligibility Criteria:
This trial includes the following eligibility criteria:
You have had an allergic reaction or a bad experience with fentanyl or midazolam in the past.

You are pregnant.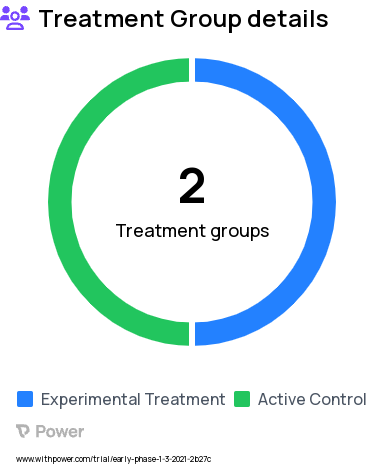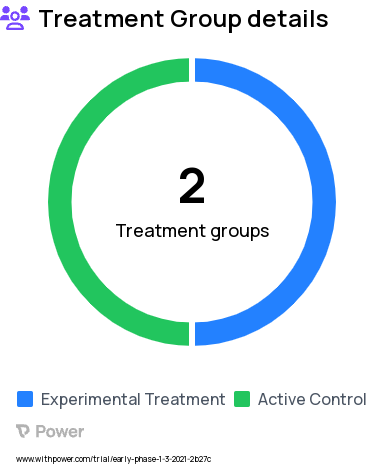 Research Study Groups:
This trial has the following groups:
Group 1: midazolam and fentanyl
Group 2: midazolam alone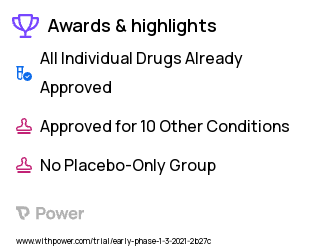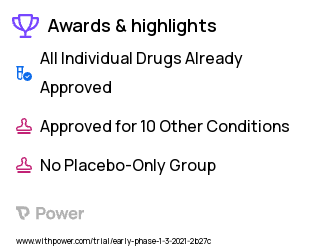 Awards:
This trial has 1 awards, including:
No Placebo-Only Group - All patients enrolled in this study will receive some form of active treatment.
Timeline:
This trial has the following timeline:
Screening: It may take up to 3 Weeks to process to see if you qualify in this trial.
Treatment: The duration you will receive the treatment varies.
Follow Ups: You may be asked to continue sharing information regarding the trial for 6 Months after you stop receiving the treatment.
Frequently Asked Questions
These questions and answers are submitted by anonymous patients, and have not been verified by our internal team.
Are there still opportunities for individuals to participate in this research?
"Affirmative. Clinicaltrials.gov provides evidence that this research project, which launched on April 5th 2021, is actively recruiting subjects. Approximately 772 participants are sought from a single medical facility."
Is midazolam being studied independently in any other investigations?
"Presently, there are 65 ongoing experiments studying the effects of midazolam alone. 10 of those trials have reached Phase 3 and the majority of them are located in Porto Alegre, California while 724 other medical centres run clinical studies involving this medication."
Is this trial accepting participants aged 25 or older?
"According to the stated rules of this trial, only individuals between 18 and 75 years old qualify. There are 58 studies open for minors while 156 trials focus on seniors."
In what treatments is midazolam administered as a sole agent?
"Midazolam is commonly administered to provide tranquillity, and has been used to induce forgetfulness, combat convulsive seizures, and treat the symptoms of anxiety."
How extensive is the participant pool for this research endeavor?
"Affirmative. Per the information on clinicaltrials.gov, this research is still recruiting participants who meet the eligibility criteria. It was first posted on April 5th 2021 and last updated July 26th 2021. The study requires 772 enrollees from a single location to be completed successfully."
Who would be the ideal subjects for this research endeavor?
"In order to participate in this medical trial, candidates must have previously undergone endoscopy and be age 18-75. Currently, 772 individuals are being recruited."
What are the major goals of this clinical trial?
"This trial will measure sedation effectiveness over a 24 hour period and also take into account secondary performance metrics such as desaturation, hypotension and withdrawal time. These latter measurements are derived from nurse reported observations combined with retrospective chart reviews."
Share this study with friends