Popular filter options for mci trials
View More Mci Trials
See another 76 many medical studies focused on mci.
Frequently Asked Questions
Do I need insurance to participate in a trial?
Almost all clinical trials will cover the cost of the 'trial drug' — so no insurance is required for this. For trials where this trial drug is given alongside an already-approved medication, there may be a cost (which your insurance would normally cover).
Is there any support for travel costs?
Many of the teams running clinical trials will cover the cost of transportation to-and-from their care center.
Will I know what medication I am taking?
This depends on the specific study. If you're worried about receiving a placebo, you can actively filter out these trials using our search.
How long do clinical trials last?
Some trials will only require a single visit, while others will continue until your disease returns. It's fairly common for a trial to last somewhere between 1 and 6 months.
Do you verify all the trials on your website?
All of the trials listed on Power have been formally registered with the US Food and Drug Administration. Beyond this, some trials on Power have been formally 'verified' if the team behind the trial has completed an additional level of verification with our team.
How quickly will I hear back from a clinical trial?
Sadly, this response time can take anywhere from 6 hours to 2 weeks. We're working hard to speed up how quickly you hear back — in general, verified trials respond to patients within a few days.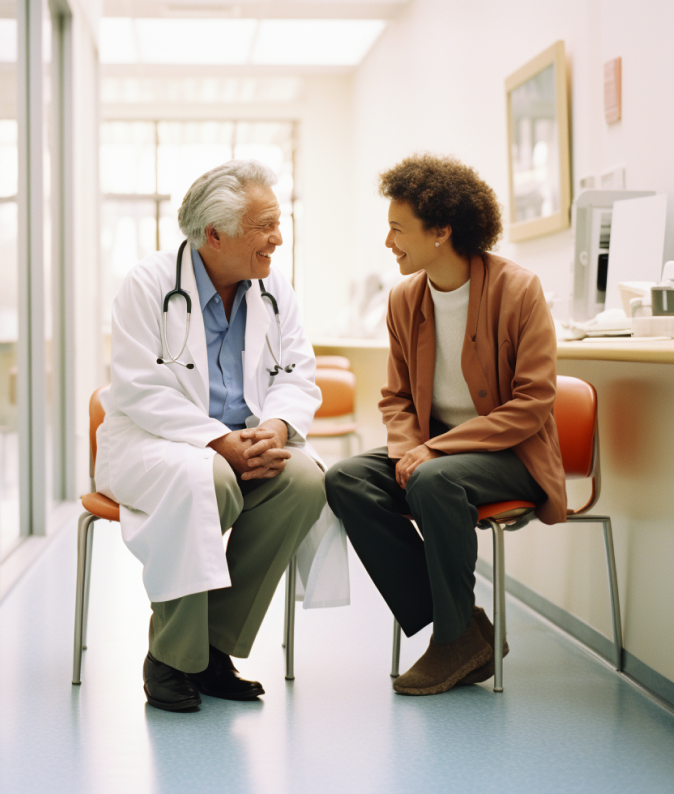 Introduction to mci
What are the top hospitals conducting mci research?
In the quest to better understand and combat Mild Cognitive Impairment (MCI), several top hospitals have emerged as pioneers in clinical trials. In Toronto, Sunnybrook Health Sciences Centre leads the way with six ongoing MCI trials and a total of 19 groundbreaking studies conducted thus far. Since its first recorded trial in 2010, this esteemed institution has been at the forefront of MCI research, bringing hope to countless individuals affected by cognitive decline.
Meanwhile, Northwestern University in Chicago stands out with its four active MCI trials and a notable history of 16 previous studies. Having initiated their first recorded trial back in 1999, this hospital has remained dedicated to advancing our understanding of MCI for over two decades.
Further south in Nashville, Vanderbilt University Medical Center joins the ranks with four ongoing MCI trials and an impressive track record of 26 completed investigations since their inaugural trial also in 1999. Their commitment to cutting-edge research continues to contribute significantly towards unlocking new insights into this condition.
On the east coast, Wake Forest University Health Sciences is making substantial strides with four active MCI trials and a legacy of 14 previously conducted studies. Their first recorded mci trial took place ten years ago when they began pushing boundaries through innovative approaches towards addressing cognitive impairment.
Last but not least, we find the University of Alabama at Birmingham joining forces against MCI with three current clinical trials and twelve past endeavors under their belt since initiating their pioneering investigation back in2007.The collective efforts showcased by these hospitals demonstrate that progress is being made each day towards unraveling the mysteries surrounding Mild Cognitive Impairment. Through dedication, innovation,and collaboration among medical professionals across various locations worldwide; scientific advancements are being achieved which give renewed hope for finding effective treatments or preventive measures against this challenging condition affecting numerous individuals globally
Which are the best cities for mci clinical trials?
When it comes to clinical trials for MCI (Mild Cognitive Impairment), several cities stand out as prime destinations. Anchorage, Alaska leads the way with 25 active trials investigating treatments like Bevacizumab, Ramipril, and Intensity-Modulated Radiation Therapy. Boston, Massachusetts follows closely behind with 15 ongoing studies focusing on interventions such as Gemcitabine and JNJ-63733657. New York, New York also offers a wealth of opportunities with 15 active trials exploring treatments like Nicotine Transdermal Patch and Methylphenidate. These cities showcase their commitment to advancing MCI research by providing access to cutting-edge clinical trials that have the potential to improve patient outcomes and enhance our understanding of this condition.
Which are the top treatments for mci being explored in clinical trials?
Clinical trials are actively exploring various treatments for mild cognitive impairment (MCI). The top contenders in this field include:
Exercise, which is currently being investigated in two active MCI trials. Since its introduction in 2006, it has been a relatively popular treatment option with a total of 18 clinical trials dedicated to MCI.
Dexmedetomidine Hydrochloride Group, an emerging player with two ongoing MCI trials since its debut in 2018. Although still relatively new, it shows promise as a potential treatment option.
Memantine, another notable candidate that is currently involved in two active MCI studies. It first entered the scene back in 2004 and has accumulated a respectable number of 13 clinical trials focused on treating MCI.
As researchers delve deeper into these investigations, they bring us closer to finding effective solutions for individuals living with mild cognitive impairment.
What are the most recent clinical trials for mci?
Recent clinical trials have provided valuable insights into the management of mild cognitive impairment (MCI). Phase 4 trial results indicate that methylphenidate may hold promise in addressing MCI symptoms. Another noteworthy study, conducted during Phase 1, focused on evaluating the effectiveness of Treatment Arm (1) for individuals with MCI. Furthermore, researchers explored the potential benefits of psilocybin at a dose of 1.5 mg in patients with MCI during a Phase 2 trial. Additionally, another Phase 2 trial investigated CI-581a+CI-581b as a potential treatment option for MCI. Finally, an ongoing Phase 4 trial is examining Condition 2 to further understand its impact on managing this condition. These diverse studies contribute significantly to our understanding and future approaches towards tackling MCI effectively.
What mci clinical trials were recently completed?
In recent years, several clinical trials investigating potential treatments for MCI have been completed. These trials include one sponsored by Merck Sharp & Dohme Corp., assessing the effectiveness of Donepezil and concluding in March 2021. Another trial, led by Massachusetts General Hospital, focused on Bacillus Calmette-Guerin (BCG) therapy and was also completed in March 2021. In July 2020, Sage Therapeutics wrapped up a trial evaluating SAGE-718. While these studies offer valuable insights into potential interventions for MCI, it is important to continue research efforts to further advance our understanding and treatment options for this condition.