Study Summary
This trial will test whether long-acting metformin can prevent or delay cognitive decline in people with early and late Alzheimer's disease.
Mild Cognitive Impairment
Treatment Effectiveness
Phase-Based Effectiveness
Study Objectives
1 Primary · 8 Secondary · Reporting Duration: 24 months
Alzheimer's Disease Cooperative Study Preclinical Alzheimer's Cognitive Composite (PACC-ADCS)
Free and Cued Selective Reminding Test (FCSRT)
White matter hyper intensity volume (WMH)
plasma neurofilament light
Trial Safety
This is further along than 68% of similar trials
Awards & Highlights
All Individual Drugs Already Approved
Therapies where all constituent drugs have already been approved are likely to have better-understood side effect profiles.
Approved for 20 Other Conditions
This treatment demonstrated efficacy for 20 other conditions.
Trial Design
2 Treatment Groups
metformin non-users
1 of 2
370 Total Participants · 2 Treatment Groups
Primary Treatment: metformin users · Has Placebo Group · Phase 2 & 3
metformin users
Experimental Group · 1 Intervention: extended release metformin · Intervention Types: Drug
metformin non-users
PlaceboComparator Group · 1 Intervention: Placebo oral tablet · Intervention Types: Drug
Who is running the clinical trial?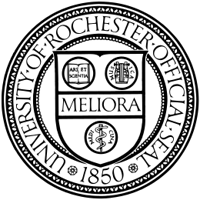 University of Rochester
OTHER
807 Previous Clinical Trials
506,279 Total Patients Enrolled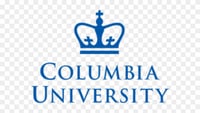 Columbia University
Lead Sponsor
1,336 Previous Clinical Trials
1,626,059 Total Patients Enrolled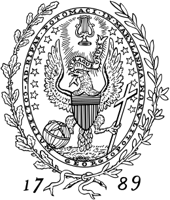 Georgetown University
OTHER
324 Previous Clinical Trials
122,839 Total Patients Enrolled
Johns Hopkins University
OTHER
2,115 Previous Clinical Trials
32,578,399 Total Patients Enrolled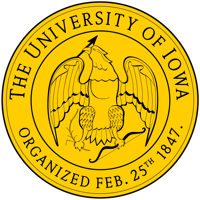 University of Iowa
OTHER
425 Previous Clinical Trials
879,199 Total Patients Enrolled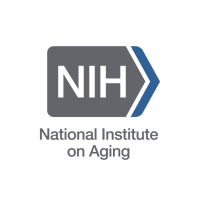 National Institute on Aging (NIA)
NIH
1,487 Previous Clinical Trials
5,129,378 Total Patients Enrolled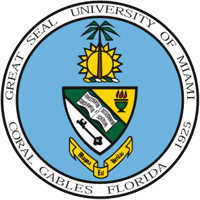 University of Miami
OTHER
818 Previous Clinical Trials
388,641 Total Patients Enrolled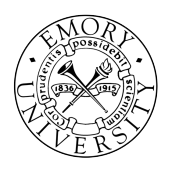 Emory University
OTHER
1,558 Previous Clinical Trials
2,765,371 Total Patients Enrolled

The University of Texas Health Science Center at San Antonio
OTHER
416 Previous Clinical Trials
80,461 Total Patients Enrolled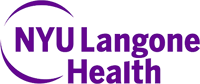 NYU Langone Health
OTHER
1,304 Previous Clinical Trials
757,846 Total Patients Enrolled
State University of New York - Upstate Medical University
OTHER
157 Previous Clinical Trials
26,434 Total Patients Enrolled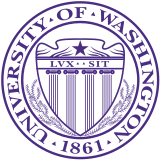 University of Washington
OTHER
1,634 Previous Clinical Trials
1,578,610 Total Patients Enrolled
University of California, Berkeley
OTHER
160 Previous Clinical Trials
598,330 Total Patients Enrolled
Boston University
OTHER
432 Previous Clinical Trials
9,891,547 Total Patients Enrolled
Wake Forest University
OTHER
182 Previous Clinical Trials
151,303 Total Patients Enrolled

Pennington Biomedical Research Center
OTHER
273 Previous Clinical Trials
177,019 Total Patients Enrolled
Rush University
OTHER
37 Previous Clinical Trials
27,366 Total Patients Enrolled
Jose A Luchsinger, MD
Principal Investigator
Columbia University
5 Previous Clinical Trials
1,801 Total Patients Enrolled
José A Luchsinger, MD
Principal Investigator
Columbia University
Eligibility Criteria
Age 55 - 90 · All Participants · 0 Total Inclusion Criteria
Mark "Yes" if the following statements are true for you:
Who else is applying?
What state do they live in?
New York

22.4%

Illinois

17.2%

Washington

13.8%

Other

46.6%
What site did they apply to?
Rush University Medical Center

20.8%

Columbia University Medical Center

14.6%

University of Washington

16.7%

Other

47.9%
What portion of applicants met pre-screening criteria?
Met criteria

38.6%

Did not meet criteria

61.4%
Why did patients apply to this trial?
"I'm concerned with my memory."

"i DONT QUALIFY FOR MANY STUDIES, DUE TO AGE."

"Does not qualify for other studies.He is 88."

"Just been told about my condition about year ago"

"Ive noticed an increas in memory loss over the past"
How many prior treatments have patients received?
What questions have other patients asked about this trial?
"Are you paid for this study?"

"How long do screening test take ?"

"How long is the study and how many days?"
How responsive is this trial?
Typically responds via
Phone Call

88.2%

Email

11.8%
Most responsive sites:
Wake Forest University Health Sciences: < 24 hours

Georgetown University: < 24 hours

University of Washington: < 48 hours
Frequently Asked Questions
Will this clinical trial consider applicants who are over 18 years old?
"The age limit for this study is 55-90 years old." - Anonymous Online Contributor
What is the most common ailment that metformin is used to address?
"Exercise is most commonly treated with metformin. Metformin is also effective at treating other conditions including type 1 diabetes mellitus, diabetic ketoacidosis, and polycystic ovary syndrome." - Anonymous Online Contributor
Are people still able to sign up for this experiment?
"The trial, which is currently looking for participants, was originally posted on March 22nd 2021. The listing was updated on October 31st of this year." - Anonymous Online Contributor
Is there precedent for this proposed metformin study?
"There are currently 45 Phase 3 trials and 180 active studies investigating the use of metformin. Many of these medical investigations are based in Pittsburgh, but there are 1952 locations across the globe conducting similar research." - Anonymous Online Contributor
How many study participants are needed for this clinical trial?
"In order for this trial to be completed, 370 eligible individuals must enroll. Those who wish to participate can do so at Columbia University Medical Center or New York University Langone Medical Center." - Anonymous Online Contributor
Is this a widespread or localized study?
"To limit the inconvenience of travel, please enroll at the location nearest to you from the 10 sites currently recruiting patients. These locations include New York, Chicago and Boston among others." - Anonymous Online Contributor
Could I potentially qualify to participate in this research?
"Up to 370 individuals with mci will be enrolled in this study. These participants must be between 55 and 90 years old and meet the following requirements: Abnormal memory function as documented by a score within the education-adjusted ranges on the Logical Memory II subscale (Delayed Paragraph Recall, Paragraph A only) from the Wechsler Memory Scale-Revised., Clinical Dementia Rating 0.5. The memory box score must be at least 0.5., General cognition and functional performance that is preserved enough such that a diagnosis of Alzheimer's disease cannot be made by the site physician at the time of screening visit" - Anonymous Online Contributor
Please Note: These questions and answers are submitted by anonymous patients, and have not been verified by our internal team.