Seven Notable Trends at CNS 2022
What a weekend!
Members of the Power team attended the Collaborating for Novel Solutions (CNS) conference and came back with new friends, memories, and ideas. For those who were unable to attend, we're going to break down some of our team's key takeaways.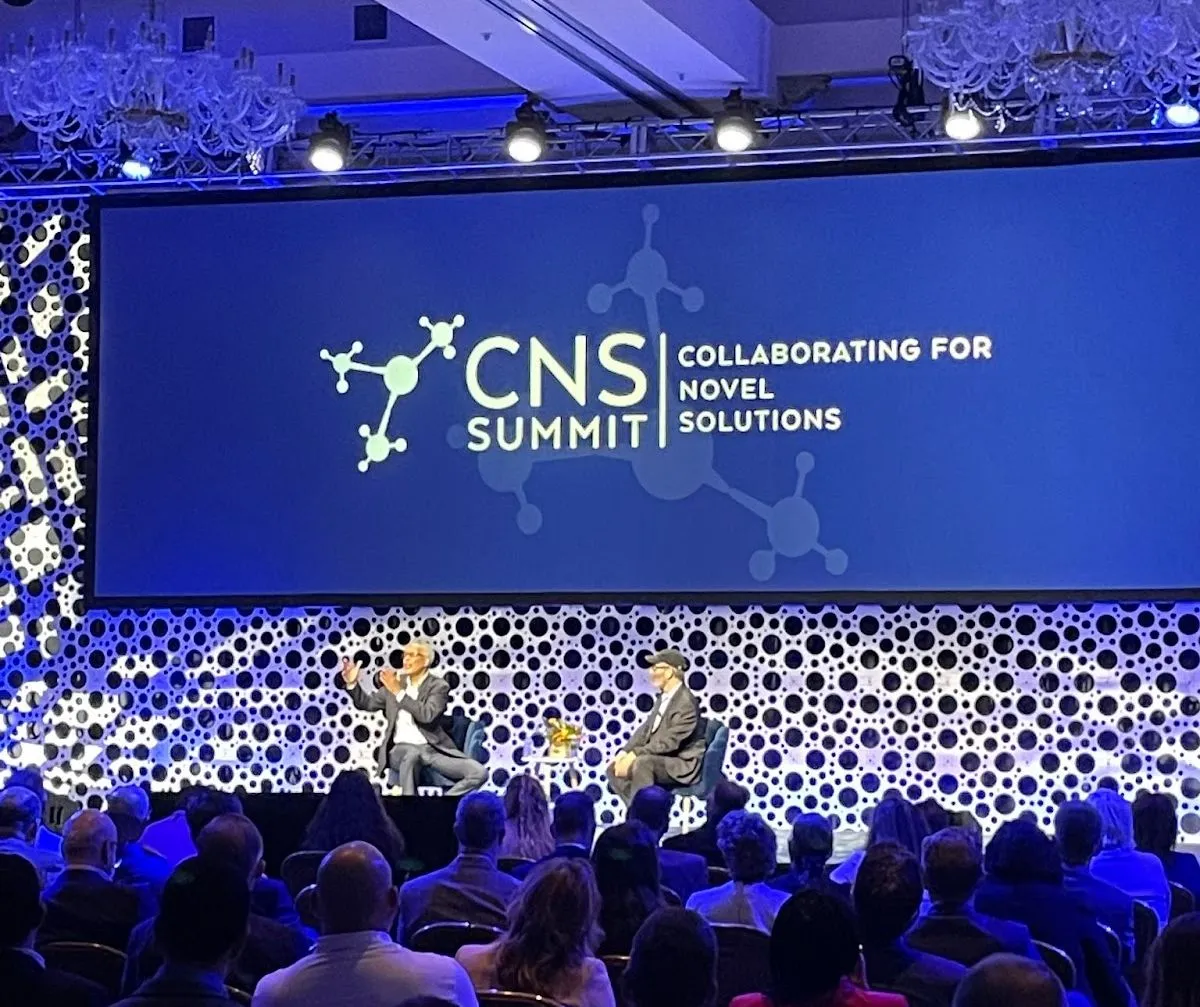 Here are the top 7 insights (subjective!) from the CNS Summit:
1. AI is changing the clinical research landscape.
Here are some of the best use cases of AI in clinical research that we heard about:
Janssen is using AI-based algorithms combined with ECG to detect Alzheimer's.
Clarify Health is delivering efficiency and diversity insights to sponsors by using AI to map the patient journey.
Syneos uses AI to map the best site locations to recruit diverse participants and identify how best to transport people to trial sites.
The key takeaway: AI maximizes efficiency for a massive range of use cases across the industry.
2. Improving participant diversity is hard.
Two of the most common methods that sponsors are using to meet their diversity goals are:
Increasing trust by embedding recruitment into the community year-round.
Moving trial sites to more diverse areas, meaning patients require less travel time input to participate.
One crucial strategy is to invest in recruitment resources like Power that have existing representative populations.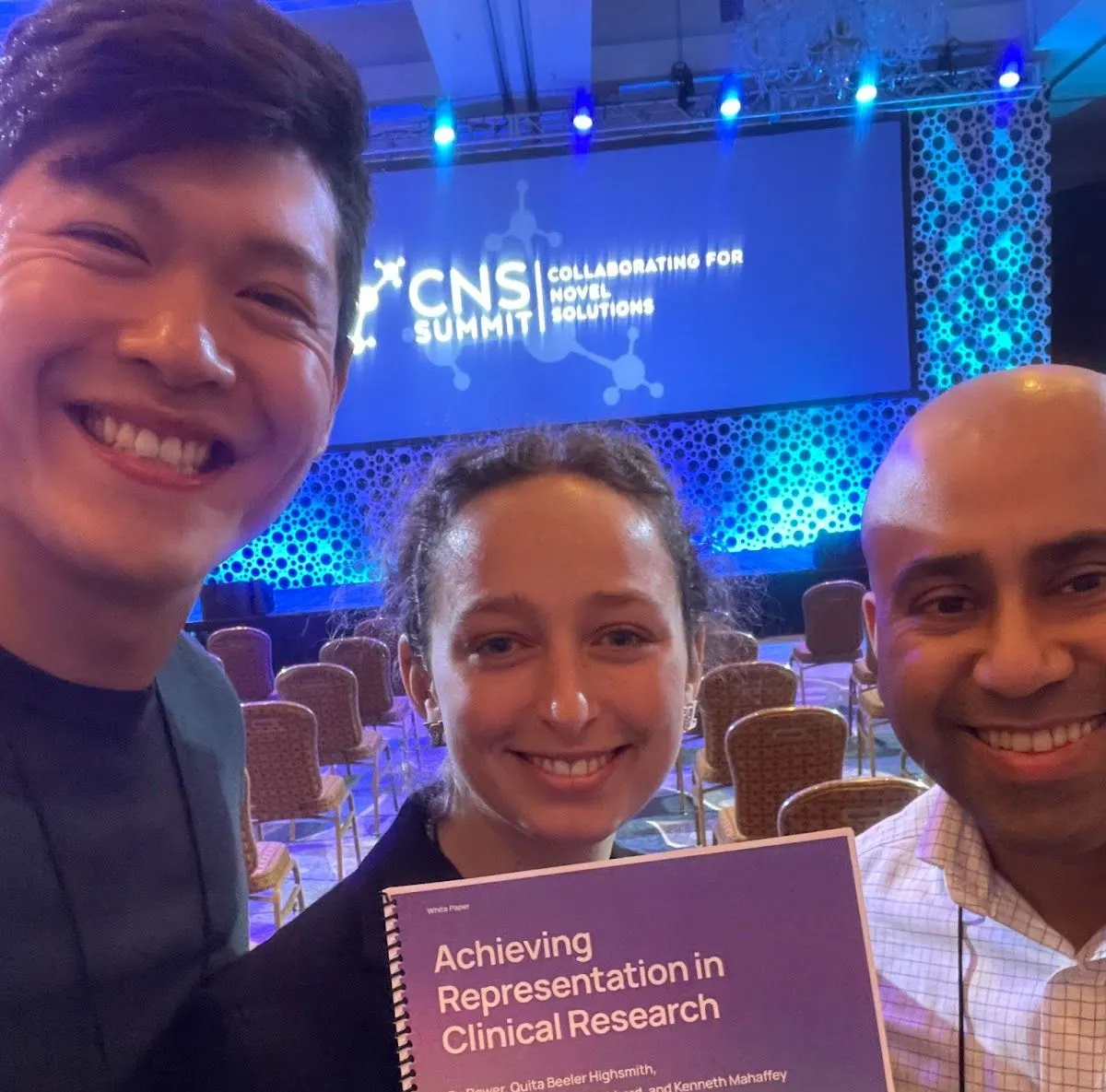 3. Pharmacies are the new trial site frontier.
CVS and Walgreens talked about building trial sites into their infrastructure to better recruit representative populations. This initiative will hopefully help with diversity goals across the industry by:
Moving trial sites to where patients actually live.
Giving more people access to information on trial options (everyone visits their pharmacist!)
4. Decentralized trials are everywhere (literally).
Decentralized trials were a hot ticket item at the conference, for good reason. They can improve access to rural and transit-poor communities, people with mobility constraints, and people with less time to travel to central trial sites. Here are some key innovators we heard about:
Medvector is creating a platform that delivers all necessary DCT components right to physicians' doors so that patients can retain their care team while participating in research at other sites.
Cognito is creating innovative Alzheimer's Disease treatments that patients and caregivers can operate at home.
5. Industry is reframing patient engagement into patient delight.
As recruitment and retention challenges mount, companies are innovating new methods to keep people interested in participating. Some of our favorite ideas include:
Cumulus Neuroscience is gamifying their cognition tests (think, diagnosing cognitive decline via a space invaders video game).
Datacubed is turning data tracking into an avatar-based digital journaling exercise. Participants can design their own avatars and follow maps through the research journey.
The key question people are asking is: how do we turn research participants into future promoters? These fun ideas may be an excellent solution to participant retention and recruitment.
6. Patient-centric protocol design.
Pharma sees the value of patient boards. We heard about how Oracle implemented patient board feedback to make several key changes to an endometriosis trial protocol:
They expanded the inclusion criteria to allow more people with comorbidities to participate.
They made the ultrasound less invasive and less frequent.
They got feedback on recruitment materials to ensure different populations were represented and targeted appropriately.
We've previously heard of patient boards acting as practical planning tools at academic medical centers. Great to see this trend expanding into pharma!
7. Pharma is merging and collaborating.
We heard some inspiring stories about collaboration:
Otsuka and Verily are collaborating to create personalized recruitment solutions,
Biohaven saw improved neuroscience trial efficiency after being acquired by Pfizer.
As a team, we are so excited to see how these trends evolve in the coming months. It was a pleasure to be an in-person part of this community of innovators.