Popular filter options for metabolic syndrome trials
View More Metabolic Syndrome Trials
See another 75 many medical studies focused on metabolic syndrome.
Frequently Asked Questions
Do I need insurance to participate in a trial?
Almost all clinical trials will cover the cost of the 'trial drug' — so no insurance is required for this. For trials where this trial drug is given alongside an already-approved medication, there may be a cost (which your insurance would normally cover).
Is there any support for travel costs?
Many of the teams running clinical trials will cover the cost of transportation to-and-from their care center.
Will I know what medication I am taking?
This depends on the specific study. If you're worried about receiving a placebo, you can actively filter out these trials using our search.
How long do clinical trials last?
Some trials will only require a single visit, while others will continue until your disease returns. It's fairly common for a trial to last somewhere between 1 and 6 months.
Do you verify all the trials on your website?
All of the trials listed on Power have been formally registered with the US Food and Drug Administration. Beyond this, some trials on Power have been formally 'verified' if the team behind the trial has completed an additional level of verification with our team.
How quickly will I hear back from a clinical trial?
Sadly, this response time can take anywhere from 6 hours to 2 weeks. We're working hard to speed up how quickly you hear back — in general, verified trials respond to patients within a few days.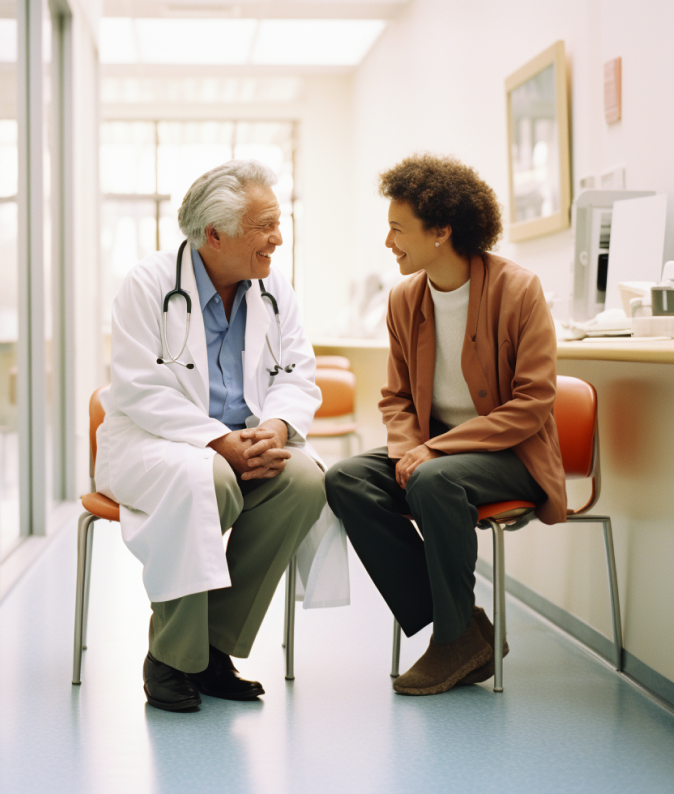 Introduction to metabolic syndrome
What are the top hospitals conducting metabolic syndrome research?
Metabolic syndrome, a cluster of conditions including high blood pressure, high blood sugar, excess body fat around the waist, and abnormal cholesterol levels, poses a significant health challenge. However, several esteemed hospitals are leading the charge in clinical trials to better understand and combat this complex condition. In Charlottesville's University of Virginia, researchers are actively conducting three metabolic syndrome trials while having undertaken four such studies since their first trial in 2014. Meanwhile, Signos in Palo Alto has emerged as an innovative force with two ongoing trials and two completed ones for metabolic syndrome since initiating their groundbreaking investigation as recently as 2021.
The USDA Western Human Nutrition Research Center situated in Davis also plays a crucial role by currently undertaking two active metabolic syndrome trials alongside its previous contributions through another pair from their inaugural study back in 2012. Furthermore, at the University of Michigan in Ann Arbor—renowned for its medical research—the focus on metabolic syndrome is evident through two ongoing clinical trials while they have already conducted four investigations since recording their earliest trial back in 2010. Not far away at The Ohio State University located in Columbus stands another institution committed to combating this growing health concern; it presently conducts two active metabolic syndrome trials complementing its extensive experience gained throughout five previously held investigations that began with their initial recorded trial dating back to 2011.
These dedicated hospitals provide hope for individuals affected by metabolic syndrome by spearheading scientific endeavors aimed at unraveling its complexities and developing effective treatments. Through collaborative efforts within these institutions' state-of-the-art facilities across different locations nationwide emerges a shared mission: to improve lives impacted by this multifaceted condition one clinical trial at a time
Which are the best cities for metabolic syndrome clinical trials?
New Brunswick, New Jersey; Toronto, Ontario; Chicago, Illinois; Charlottesville, Virginia, Illinois; Charlottesville, Virginia; and Québec, Quebec are recognized as the leading cities for metabolic syndrome clinical trials. These cities have a significant number of active studies focused on exploring various interventions and treatments for metabolic syndrome. With 8 active trials in New Brunswick studying HiEx+Metformin, Exercise Morning, Tailored Lighting Intervention among others; 6 active trials in Toronto investigating Middle Dose, Metformin, 2% Cow's Milk among others; and 4 ongoing trials each in Chicago (Group-Based Program, Circadian Clock Alignment) , Charlottesville (HiEx+metformin), and Québec (Middle dose), these locations provide valuable opportunities for individuals interested in participating in cutting-edge research to advance our understanding and treatment options for metabolic syndrome.
Which are the top treatments for metabolic syndrome being explored in clinical trials?
Clinical trials are paving the way for advancements in treating metabolic syndrome. Amongst the top treatments currently being explored, three have emerged as frontrunners. Control, a treatment option that has been studied extensively since its first listing in 2001, is involved in three active trials and has contributed to 18 all-time trials focused on metabolic syndrome. Metformin, introduced in 2006, is also showing promise with three ongoing clinical trials and a total of 21 studies dedicated to metabolic syndrome thus far. Another contender making waves is Active, which made its debut relatively recently in 2016 and is currently being investigated in two active clinical trials specifically targeting this complex condition. These breakthroughs offer hope for improved management and treatment options for individuals living with metabolic syndrome.
What are the most recent clinical trials for metabolic syndrome?
Exciting developments in clinical trials offer potential breakthroughs for individuals with metabolic syndrome. Amongst the recent studies, middle dose therapy has shown promise in managing this condition. Additionally, vericiguat exhibits favorable outcomes as a treatment option for metabolic syndrome. Furthermore, freeze-dried strawberry powder and Prograf (SOC) have also been investigated as potential interventions, showcasing their potential to improve symptoms associated with metabolic syndrome. Although eplerenone's trial dates back to 2020, its findings remain relevant and contribute valuable insights into the management of this complex disorder. With these advancements in research and treatment options on the horizon, there is hope for individuals affected by metabolic syndrome to experience improved quality of life.
What metabolic syndrome clinical trials were recently completed?
The National Institute of Allergy and Infectious Diseases (NIAID) recently concluded a clinical trial examining the effectiveness of Semaglutide in addressing metabolic syndrome. This study, completed in October 2020, represents an important step forward in understanding how this medication can potentially benefit individuals with metabolic syndrome. The findings from this trial contribute to ongoing efforts to develop improved treatments for this complex condition that affects many around the world.