Liraglutide for Metabolic Syndrome
Research Sponsored by University of Virginia
Eligibility Criteria Checklist
Specific guidelines that determine who can or cannot participate in a clinical trial
Must have
Alpha-adrenergic antagonist
Must not have
Be younger than 18 years old
Be older than 65 years old
All Individual Drugs Already Approved
Drug Has Already Been Approved
Study Summary
This trial is studying whether exercise, liraglutide, or both can improve cardiac and skeletal muscle function in people with Metabolic Syndrome.
Eligibility Criteria
Inclusion Criteria
You will be eligible if you check "Yes" for the criteria below
You are

currently taking Ace inhibitors medication

.
You are taking

medication for high blood pressure

that

affects alpha receptors

.
You have

at least three of the five risk factors

for

metabolic syndrome

as defined by the National Cholesterol Education Program Adult Treatment Panel III.
You are

taking beta blockers

.
You are

taking medication called calcium channel blockers

.
This is not a complete criterion. Please provide more information about the screening criteria related to

statins

.
Timeline
Screening ~ 3 weeks
3 visits
This trial's timeline: 3 weeks for screening, Varies for treatment, and 24weeks for reporting.
Treatment Details
Study Objectives
Outcome measures can provide a clearer picture of what you can expect from a treatment.
Microvascular Blood Volume - change from baseline
Secondary outcome measures
Augmentation Index - change from baseline
Insulin Sensitivity - change from baseline
+2 more
Side effects data
From 2017 Phase 4 trial • 100 Patients • NCT02014740
Awards & Highlights
The final step before approval, pivotal trials feature drugs that have already shown basic safety & efficacy.
All patients enrolled in this study will receive some form of active treatment.
All Individual Drugs Already Approved
Therapies where all constituent drugs have already been approved are likely to have better-understood side effect profiles.
Drug Has Already Been Approved
The FDA has already approved this drug, and is just seeking more data.
Trial Design
Group I: Liraglutide Alone
Experimental Treatment
1 Intervention
Group II: Exercise Alone
Experimental Treatment
1 Intervention
Group III: Exercise + Liraglutide
Experimental Treatment
1 Intervention
How many patients have taken this drug
Who is running the clinical trial?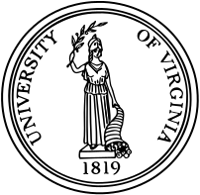 University of Virginia
Lead Sponsor
721 Previous Clinical Trials
1,567,442 Total Patients Enrolled
5 Trials studying Metabolic Syndrome
478 Patients Enrolled for Metabolic Syndrome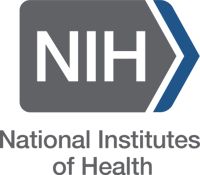 National Institutes of Health (NIH)
NIH
2,611 Previous Clinical Trials
6,804,810 Total Patients Enrolled
11 Trials studying Metabolic Syndrome
2,107 Patients Enrolled for Metabolic Syndrome

National Institute of Diabetes and Digestive and Kidney Diseases (NIDDK)
NIH
2,258 Previous Clinical Trials
4,200,366 Total Patients Enrolled
35 Trials studying Metabolic Syndrome
2,872 Patients Enrolled for Metabolic Syndrome
Zhenqi Liu, MD
Principal Investigator - Division of Endocrinology and Metabolism, University of Virginia
UVA-HealthSouth Rehabilitation Hospital, University of Virginia Medical Center
Hunan Medical University (Medical School)
University Of Va Medical Center (Residency)
3 Previous Clinical Trials
94 Total Patients Enrolled
Media Library


Exercise training Clinical Trial Eligibility Overview. Trial Name: NCT04575844 — Phase 4
Metabolic Syndrome Patient Testimony for trial: Trial Name: NCT04575844 — Phase 4
Frequently Asked Questions
These questions and answers are submitted by anonymous patients, and have not been verified by our internal team.
Am I eligible to participate in this research?
"This research program is looking to enrol 80 individuals with metabolic syndrome between 21 and 60 years old. To qualify, they must have an increased waist circumference (≥102 cm in men; ≥88 cm in women), BMI >25 and ≤35 kg/m2, triglycerides at least 150 mg/dl, HDL-cholesterol under 40mg/dl for males or 50 mg/dl for females, systolic blood pressure of 130 mmHg or higher OR diastolic blood pressure 85mmHg+, fasting glucose levels greater than 100 mg/dL, and be on stable doses of ACE inhibitors and beta blockers for a"
Is the cutoff age for eligibility in this trial beyond eighty years?
"The qualifications for this study restrict applicants to those between 21 and 60 years old. By contrast, there are 388 trials available for minors, while 1070 exist for seniors."
Is this research experiment currently enrolling participants?
"Clinicaltrials.gov declares that this clinical trial is actively searching for participants, with the initial posting made on November 1st 2020 and most recently updated July 15th 2022."
What conditions does Liraglutide typically serve to ameliorate?
"Liraglutide is an effective therapeutic option for those suffering from exercise-induced symptoms, inadequate control on monotherapy treatments, and cardiovascular risk reduction."
How large is the population sample size for this research undertaking?
"Affirmative. Clinicaltrials.gov archives demonstrate that this trial, which was first publicized on November 1st 2020, is currently recruiting individuals for participation. 80 subjects are required to be enrolled from one medical centre."
Has the U.S. Food and Drug Administration given its stamp of approval to Liraglutide?
"There is ample evidence suggesting liraglutide's safety, thus it was given a score of 3 on our scale. This treatment has already been approved and released to the public in this Phase 4 trial."
Who else is applying?
What state do they live in?
What site did they apply to?
What portion of applicants met pre-screening criteria?
How many prior treatments have patients received?
Why did patients apply to this trial?
I'm using Saxenda and losing weight. I also sense that it's helping control urinary incontenence. I want to learn more and also be part of study. I want to know scientific facts about impact of Saxenda and exercise long term to control obesity.
Recent research and studies