Study Summary
This trial will study if systemic induction of mFOLFIRINOX, followed by hepatic arterial infusion floxuridine-dexamethasone administered concurrently with systemic mFOLFIRI can effectively and safely treat patients with liver-dominant ICC that cannot be removed by surgery.
Unresectable Intrahepatic Cholangiocarcinoma

Liver Cancer

Stage III Intrahepatic Cholangiocarcinoma

Intrahepatic Cholangiocarcinoma

Stage IV Intrahepatic Cholangiocarcinoma

Stage IIIB Intrahepatic Cholangiocarcinoma
Study Objectives
2 Primary · 8 Secondary · Reporting Duration: Up to 2 years
Progression free survival (PFS) - FOLFIRINOX
Proportion of liver toxicity in participants receiving HAI floxuridine + dexamethasone therapy
Disease control rate (DCR) - during HAI+SYS
Incidence of abnormal liver function
Overall response rate (ORR)
Incidence of serious post-operative complications
Trial Safety
This is further along than 68% of similar trials
10%
Grade 3 Febrile Neutropenia
3%
Grade 3Thrombocytopenia
3%
Grade 3 Deep Venous Thrombosis
This histogram enumerates side effects from a completed 2010 Phase 2 trial (NCT00448760) in the Single Arm ARM group. Side effects include: Grade 3 Fatigue with 31%, Grade 3 Neutropenia with 28%, Grade 3 Diarrhea with 17%, Grade 4 Neutropenia with 10%, Grade 3 Febrile Neutropenia with 10%.
Trial Design
1 Treatment Group
mFOLFIRINOX, Floxuridine-DEX, mFOLFIRI
1 of 1
30 Total Participants · 1 Treatment Group
Primary Treatment: Floxuridine · No Placebo Group · Phase 2
mFOLFIRINOX, Floxuridine-DEX, mFOLFIRI
Experimental Group · 7 Interventions: Dexamethasone, Quality-of-Life Assessment, Oxaliplatin, Irinotecan, Leucovorin, Implanted Medical Device, Floxuridine · Intervention Types: Drug, Other, Drug, Drug, Drug, Device, Drug
How many patients have taken this drug
Who is running the clinical trial?
OHSU Knight Cancer Institute
Lead Sponsor
211 Previous Clinical Trials
2,089,500 Total Patients Enrolled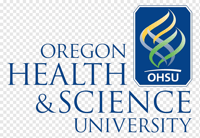 Oregon Health and Science University
OTHER
903 Previous Clinical Trials
6,830,591 Total Patients Enrolled
Skye C Mayo, MD, MPH
Principal Investigator - OHSU Knight Cancer Institute
OHSU Knight Cancer Institute
Eligibility Criteria
Age 18+ · All Participants · 20 Total Inclusion Criteria
Mark "Yes" if the following statements are true for you:
The cancer has spread to nearby lymph nodes and possibly to the lungs, but the principal investigator may allow participation.
Your intrahepatic cholangiocarcinoma (ICC) cannot be removed by surgery or is considered too risky to operate on because it has spread in the liver or is in multiple places.
Frequently Asked Questions
Has Floxuridine been tested in any prior experiments?
"At present, 1083 trials for Floxuridine are underway with 303 of those being Phase 3 studies. These experiments mainly centre around Guangzhou in the province of Guangdong yet research is taking place at 38344 different locations worldwide." - Anonymous Online Contributor
How many participants are enrolled in the trial?
"Correct. The details found on clinicaltrials.gov show that recruitment for this medical trial, which was originally posted in April 2021, is ongoing and searching for 30 participants at a single site." - Anonymous Online Contributor
To what conditions is Floxuridine typically prescribed?
"Floxuridine can be employed to treat ocular conditions such as neoplasm metastasis, ophthalmia, sympathetic nerve affection and branch retinal vein occlusion." - Anonymous Online Contributor
Has Floxuridine been granted authorization by the FDA?
"Due to the Phase 2 clinical trial status of Floxuridine, our team at Power has given its safety a score of 2. This implies that some evidence exists for its security yet none is present to back up claims about efficacy." - Anonymous Online Contributor
Are there any openings for participation in this experiment?
"According to clinicaltrials.gov, this research study is currently in search of participants. It initially was published on April 28th 2021 and the most recent changes were made October 11th 2022." - Anonymous Online Contributor
Please Note: These questions and answers are submitted by anonymous patients, and have not been verified by our internal team.