Concomitant Renal and Urinary Bladder Allograft Transplantation for Chronic Kidney Disease
Phase-Based Progress Estimates
Mayo Clinic, Rochester, MN
Chronic Kidney Disease

+8 More
Concomitant Renal and Urinary Bladder Allograft Transplantation - Procedure
Study Summary
This trial will test if it is possible to transplant both a kidney and bladder from another person.
Chronic Kidney Disease

Bladder Exstrophy

Bladder Dysfunction

Bladder Agenesis

Posterior Urethral Valves

Neurogenic Bladder

Bladder Outlet Obstruction

Kidney Failure

Transplant
Study Objectives
2 Primary · 1 Secondary · Reporting Duration: Year 1-4
Establish if concomitant renal and vascularized urinary bladder allograft transplantation is feasible.
Incidence of all serious adverse events including unanticipated adverse events
Trial Design
1 Treatment Group
30 Total Participants · 1 Treatment Group
Primary Treatment: Concomitant Renal and Urinary Bladder Allograft Transplantation · No Placebo Group · Phase < 1
Intervention group
Experimental Group · 1 Intervention: Concomitant Renal and Urinary Bladder Allograft Transplantation · Intervention Types: Procedure
Who is running the clinical trial?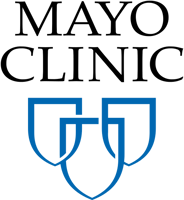 Mayo Clinic
Lead Sponsor
2,959 Previous Clinical Trials
3,449,436 Total Patients Enrolled
Patricio Gargollo, MD
Principal Investigator
Mayo Clinic
Eligibility Criteria
Age 1 - 60 · All Participants · 10 Total Inclusion Criteria
Mark "Yes" if the following statements are true for you:
You must be able to perform clean intermittent catheterization and bladder cycling or already be using a catheter.
If you are considering getting a kidney transplant, your kidney function should not be very poor (less than or equal to 20 mL/min) or if you are on dialysis. In some cases, if your kidney function is slightly better (20-25 mL/min), you may still be eligible if your kidney function is expected to rapidly decline.
The Mayo Clinic transplant team needs to approve you for a kidney transplant.
If you are a woman, you must agree to not get pregnant for one year after the surgery. You can do this by not having sex or by using approved birth control methods listed in Appendix A.
You are between 1 and 60 years old.
You or your legal guardian are willing and able to sign a form giving permission to participate in the study. If you are between 6 and 17 years old, you will also need to agree to participate.
You have bladder issues that require a transplant. This may include high pressure or leaks in the bladder, overactivity with muscle coordination issues, or recent changes in the urinary system.
You have tried the highest dose of medicine recommended by your doctor and/or have had side effects or allergies to it.
You will need to undergo a psychological evaluation to make sure that you are emotionally stable and able to handle the study.
You have chronic kidney disease caused by a bladder disorder that affects urine flow.
Frequently Asked Questions
How many subjects are being monitored for this medical experiment?
"Confirmed, the clinical trial is still recruiting patients. This medical experiment was initially launched on June 1st 2021, and its details have been most recently updated on June 23rd 2022. The study seeks to enrol 30 individuals at 2 separate sites." - Anonymous Online Contributor
Are there any available slots for potential participants of this experiment?
"As per the clinicaltrials.gov entry, this trial is still seeking participants; its inception date was June 1st 2021 and it was revised on June 23rd 2022." - Anonymous Online Contributor
Could I be considered to partake in this medical study?
"This clinical trial seeks thirty individuals aged between one and sixty who have bladder exstrophy. Eligible participants must be able to adhere to clean intermittent catheterization (CIC) and bladder cycling, take optimal doses of anticholinergic drugs or display contraindications for such agents, present with CKD due to neurogenic bladders, lower urinary tract obstruction or other disorders of the urinary bladder, demonstrate a medical need for a transplant as evidenced by hostile bladders defined as end filling pressure or detrusor leak point pressure (DLPP) of greater than 40 cm H20 below estimated capacity for age; new onset of upper" - Anonymous Online Contributor
Is there an age cutoff for eligibility in this trial?
"As per the entry requirements for this clinical research, enrollees must be at least 1 year old and not exceed 60 years of age." - Anonymous Online Contributor
Please Note: These questions and answers are submitted by anonymous patients, and have not been verified by our internal team.