CBD Research Studies
What are CBD Research Studies?
CBD or cannabidiol is found in marijuana and can be derived from non-hemp or hemp plants. Hemp is found in the cannabis sativa plant and consists of 0.3 percent of THC (tetrahydrocannabinol). THC is the mind-impairing substance found in marijuana.
Even though many states in the United States have legalized CBD, its legality differs across states. CBD research studies are needed because scientists are still learning about the effects of CBD on the body. So far, experts suggest that CBD helps with a range of physical and mental disorders, including rare seizure disorders, anxiety, addiction, chronic pain, arthritis, and inflammation.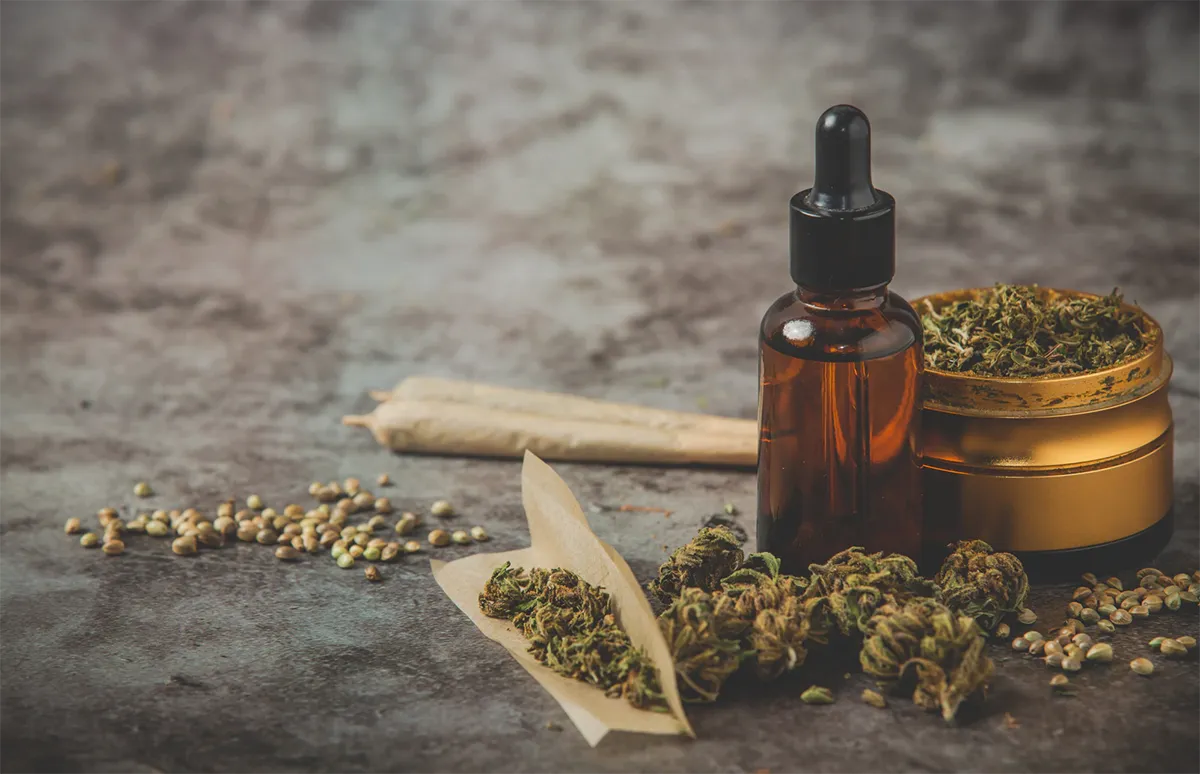 There are three types of CBD that are currently being studied, including
Full-spectrum CBD: This CBD contains all parts of the cannabis plant and some THC. Even though legally, products cannot contain more than 0.3 percent THC, full-spectrum products contain all aspects of the cannabis plant.
Broad spectrum CBD: This contains all parts of the CBD plant, apart from THC.
CBD Isolate: This only includes CBD, without any other components of the cannabis plant. This is the most common form of CBD currently being used, but CBD research studies are being conducted to prove that other components of CBD should also be included medically as they help treat various conditions, especially mental disorders.
Why is CBD Being Studied in Clinical Trials?
In 2018, the Food and Drug Administration (FDA) approved the use of CBD as a drug for treating seizures in young children who would also suffer from severe epilepsy. CBD has also been found to be a cure for different ailments, including sleep, pain relief, and general wellness.
However, what CBD does in the body when ingested is not fully understood by researchers yet. Even though a few "molecular targets" have been identified within the human body that are affected by CBD, more research studies are needed to study this fascinating drug that holds promising benefits.
According to 2022 statistics, 26 percent of individuals in America are using CBD. It is estimated that in 2024, these numbers will rise to 35 percent. Most of these individuals use CBD for stress and anxiety.
CBD is also used to provide relief for post-traumatic stress disorder, depression, and insomnia. Since it is "non-psychoactive," patients do not have to worry about getting high after its use.
How Does CBD Treatment Work?
CBD is extracted in oil form from the cannabis sativa plant and is usually mixed with a carrier oil, such as hemp seed oil, before being given to consumers.
Out of the 60 percent of individuals in the United States who have used CBD have reported using CBD, and 55 percent have used it in oil form. This accounts for 2,000 adults, based on statistics obtained from a Forbes Health Survey. Other forms of CBD are also present, including gummies, capsules, lotions, serums, vapes, and flowers.
CBD has been found to act as an:
Anti-inflammatory: It has been shown to lower any kind of joint pain that has been linked with arthritis.
Anti-oxidative: It alleviates systematic inflammation in the body by preventing oxidative stress. It also helps lower symptoms of autoimmune diseases, such as lupus.
Anti-emetic: It treats nausea and vomiting that have been linked to cancer treatments.
Anti-psychotic: it reduces symptoms of post-traumatic stress disorder and anxiety.
Neuroprotective: It slows down the progression of multiple sclerosis (MS) and other neurological disorders.
Some other conditions that CBD can help with include:
Irritable bowel syndrome
Cancer
Anxiety
Migraine
Neuropathic pain
Osteoarthritis
Seizures
Rheumatoid arthritis
Systematic inflammation
Fibromyalgia
Cancer
CBD is lipophilic and hydrophobic, which means that it dissolves in fats. When this happens, it is carried through the blood-brain barrier and starts to impact one's CND, where it helps lower pain.
CBD regulates pain by working on adenosine, a neurotransmitter that helps increase adenosine levels, preventing pain sensations from reaching the brain. This is mainly done as CBD binds to TPRV1, which causes inflammation and pain in the body.
Moreover, CBD also helps stimulate the immune response by lowering the number of pro-inflammatory cytokines and increasing the stimulation of T cells.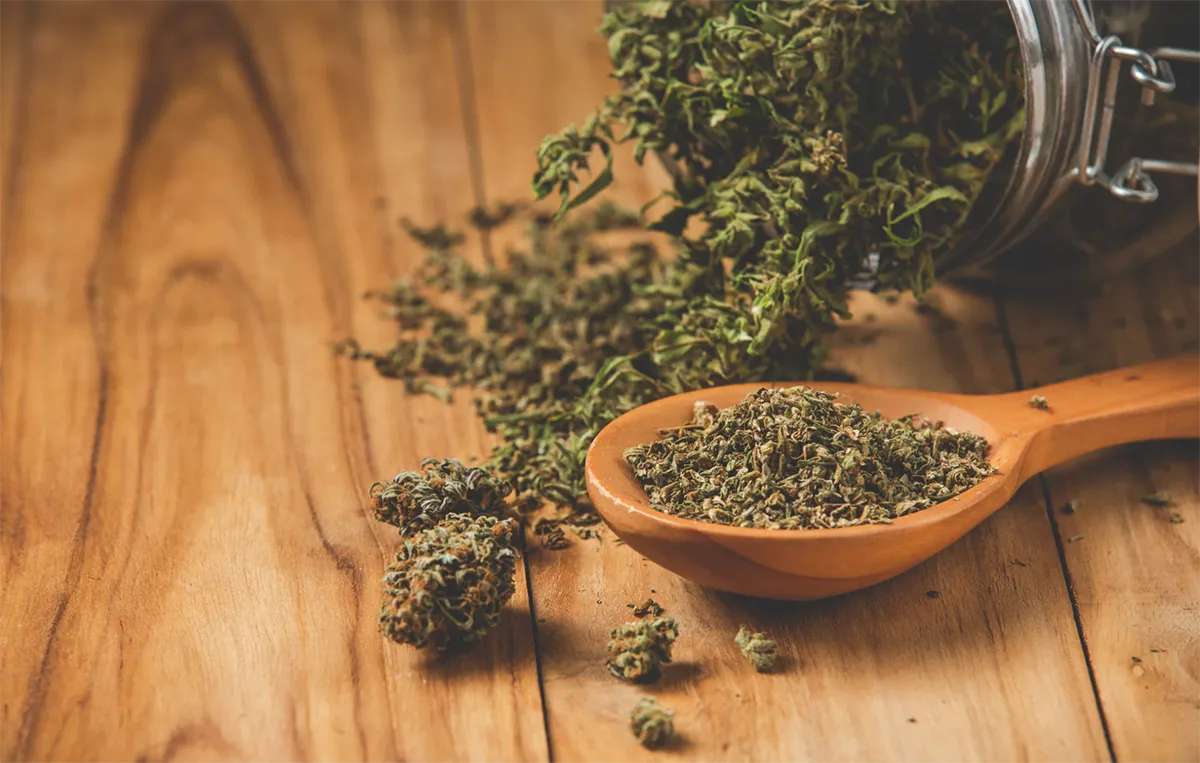 What are Some of the Recent Breakthroughs Involving CBD?
2021: Cannabidiol Use and Effectiveness - This CBD research study recognizes that in recent years, there has been a lot of misinformation and wrong health claims about CBD. Even though studies have been conducted, there are not many randomized controlled trials that can be trusted, which is why real-world evidence (RWE) from countries with solid regulations is needed.
There has also been a gap in research studies focusing on how CBD can help with depression, anxiety, pain, and well-being. The aim of this study is to research how a CBD-rich treatment can help medically.
279 participants over the age of 18 who struggled with depression, anxiety, and pain were studied. These individuals were given CBD-rich treatments, after which data was collected after every few months to see how CBD helped with their symptoms.
By the end of the study, it was found that CBD helped individuals deal with their symptoms of depression, anxiety, and pain, as CBD helped alleviate their conditions. However, this was only true for patients who faced severe symptoms. Not much change was noticed for those with mild symptoms consuming CBD.
This study is yet another proof that there is a lot of misinformation surrounding CBD, and it needs to be investigated further to make its mark in the world of medicine.
2019: Elevated Anandamide, Enhanced Recall of Fear Extinction, and attenuated Stress Responses Following Inhibition of Fatty Acid Amide Hydrolase - CBD research studies need to focus more on post-traumatic stress disorder, which is characterized by persisting stress and fear responses. An experiment done on rodents found that increasing endocannabinoid anandamide caused by obstructing fatty acid amide hydrolase (FAAH) helps eliminate fear and decrease the anxiogenic impact of stress.
This CBD research study randomized individuals to a FAAH inhibitor for a few days, where individuals were assessed for stress reactivity, fear learning, and responses induced via stress.
It was found that FAAH inhibition caused a significant boost in baseline anandamide. This proves that FAAH inhibition can boost the memories that have been blocked because of fear and lower the anxiogenic impact of stress. This goes to show that CBD can be used to treat post-traumatic stress disorder.
2019: A Review on Studies of Marijuana for Alzheimer's Disease - The purpose of this study was to find how cannabis helps with the treatment of dementia so that it could be included in future medical use. Many publications were searched, and nine studies were selected based on the criteria set by the researchers.
It was found that CBD can help treat and prevent Alzheimer's disease (AD) as the components present in CBD lower the factors that cause AD. Moreover, it was also found that combining the use of CBD with THC can help bring better results than using THC or CBD alone.
It has been estimated that the number of individuals experiencing dementia is slowly increasing; by 2040, dementia will affect 81.1 million people. Estimates show that in 2020, South Korea had 800,000 patients with dementia. The Ministry of Health and Welfare has estimated that 10 percent of individuals above 65 will suffer from dementia in 2025, and if not paid attention to, 30 trillion KRW will be spent to treat these patients.
However, even though estimates suggest that dementia is on the rise, no officially approved treatment plan will help treat dementia. The current treatment plans focus on delaying dementia and ways that current symptoms can be dealt with.
Even though CBD is illegal in South Korea, this study found that it helps with neuroinflammation- one of the main factors that lead to dementia. The nine studies that were looked at in this CBD research study confirmed that CBD helps activate the PRAP-y (peroxisome proliferator-activated receptor-y), which helps lower lipid peroxidation, stops the hyperphosphorylation of tau protein, and increases the neurogenesis of the hippocampus.
When tested on mice, the combined treatment of THC and CBD revealed that this treatment helps boost memory, and the combined use of both these components was better than the use of any single one. According to this extensive research study, CBD components can help suppress the factors that cause AD, preventing it in the long run.
Who are the Key Opinion Leaders/ Institutions on CBD Research Studies?
Mount Sinai- Cannabidiol (CBD) Research Program: Mount Sinai focuses on studying the development of CBD for the treatment of opioid use disorder. This research line was founded after extensive research has been conducted on animals, which showed that CBD helped lower drug-seeking behavior and balanced neurobiological systems that were altered because of heroin addiction.
This research program aims to show proof that CBD can lower heroin anxiety and craving in addicts. It was found that CBD does not have any effects on the body that would cause it to be considered dangerous.
Mount Sinai has loads of ongoing projects that are looking into how CBD can medically improve the lives of patients. Some of its ongoing projects include:
Pharmacokinetic Investigation of BSPG Laboratories Cannabidiol in Healthy Participants
Neuroimaging CBD Impacts on Heroin Craving
Investigation of the Pharmacokinetic Profile of CBD
Center for Cannabis Policy, Research, and Outreach: The Washington State University (WSU) has been running the Center for Cannabis Policy, Research, and Outreach (CCPRO), in which 70 researchers have been taking part.
This institution aims to improve individuals' health and well-being by researching the impact of cannabis- animal studies, as well as the effect of this component on brain development, are being looked at. Moreover, it aims to study how CBD and THC affect pain, stress, and mental health and how the side effects of CBD consumption can be dealt with.
WSU has also been conducting research on workplace safety and what would happen if the use of cannabis is de-criminalized, including how the justice system would be affected.
This research center is also looking at agricultural research on the growth of CBD. It is collecting donations to help boost the cannabis policy landscape while treating addiction, opioid criticism, and other public health issues.